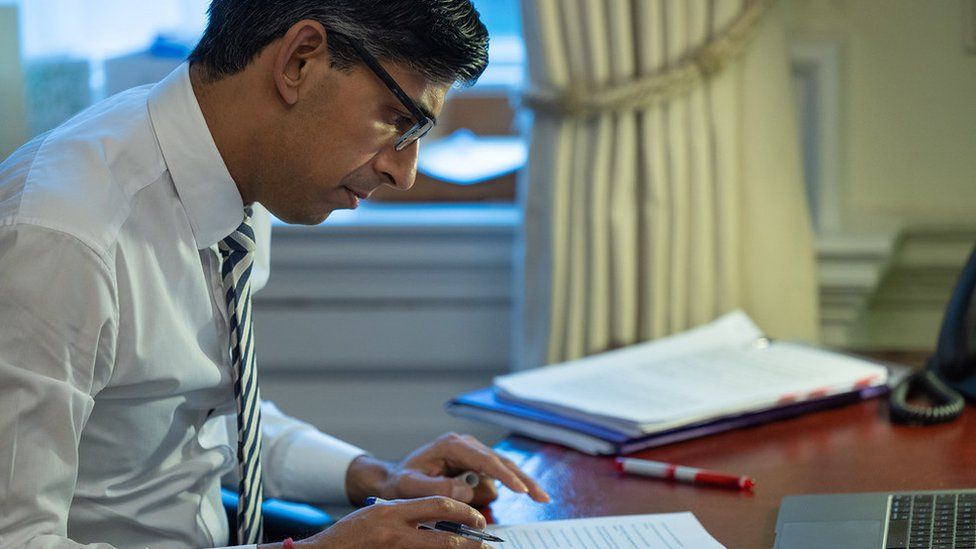 The prime minister is looking at plans to ensure all pupils in England study maths in some form until the age of 18.
Rishi Sunak will announce the aim in his first speech of 2023 later, which he will use to set out his priorities for the year.
It comes amid a winter of multiple strikes, huge pressures in the NHS and a cost of living crisis.
Mr Sunak is expected to say the UK must "reimagine our approach to numeracy".
"In a world where data is everywhere and statistics underpin every job, our children's jobs will require more analytical skills than ever before," he will say.
"And letting our children out into the world without those skills, is letting our children down".
During his speech, Mr Sunak is also expected to expand on his vision for the UK, and revisit comments made in December about giving people "peace of mind".
The prime minister is likely to use Wednesday's speech to acknowledge pressures facing the UK's health system, the paper adds.
On Tuesday, a No 10 spokesman said the government was "confident" it was "providing the NHS with the funding it needs".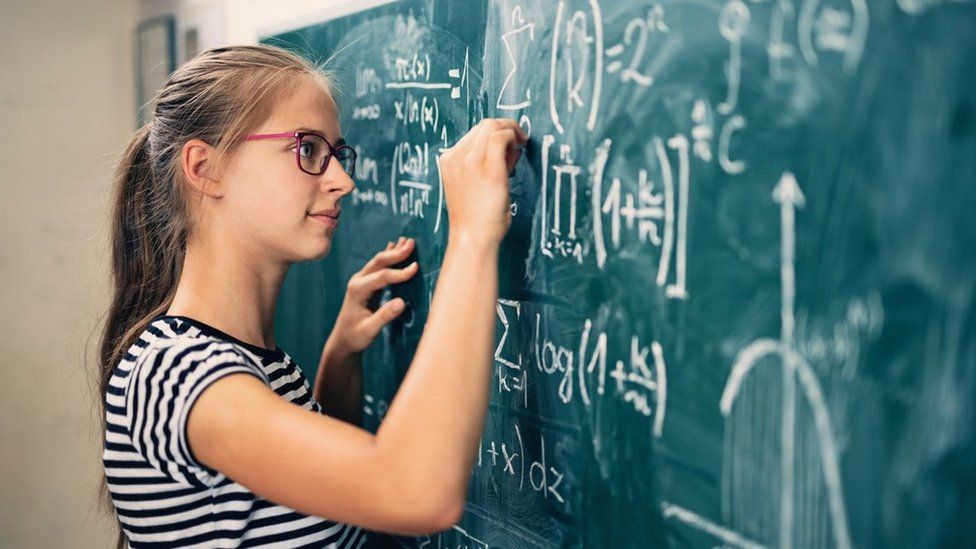 Just half of 16 to 19-year-olds study maths, according to Mr Sunak – but this figure includes pupils doing science courses and those who are already doing compulsory GCSE resits in college.
It is not clear what the plans will mean for students who wish to study humanities or creative arts qualifications, including BTecs.
No new qualifications are immediately planned and there are no plans to make A-levels compulsory.
The government is instead exploring expanding existing qualifications as well as "more innovative options," a 10 Downing Street spokesperson said.
The prime minister is expected to begin working on the plan in this parliament and finish it after the next general election.
The Autumn Statement unveiled an extra £2.3bn in core school funding for five to 16-year-olds over the next two years – reversing the real terms cuts of the last decade.
But no extra funding was given to further education colleges, which educate many of the most disadvantaged 16 to 18-year-olds, nor to sixth form colleges.
This is compounded by a predicted rise in the 16 to 18-year-old population in the next eight years.
The Association of School and College Leaders said there was a "chronic national shortage of maths teachers".
And Labour's shadow education secretary Bridget Phillipson called on Mr Sunak to "show his working" on how greater participation in maths will be funded.
"He cannot deliver this reheated, empty pledge without more maths teachers, yet the government has missed their target for new maths teachers year after year," she said.
Liberal Democrat education spokesperson, Munira Wilson, called the aim "an admission of failure from the prime minister on behalf of a Conservative government that has neglected our children's education so badly".
"Too many children are being left behind when it comes to maths, and that happens well before they reach 16," she added.
Mr Sunak will also use the speech to set out his priorities for 2023 after one of the most tumultuous years in politics.
Strikes have disrupted everything from train services to postal deliveries and hospital care.
More workers are expected to take industrial action, as demands grow for better working conditions and pay increases to keep up with rising prices.
Previously Mr Sunak has promised "tough" legislation to clamp down on strikes by setting minimum service levels on railways and in the NHS.