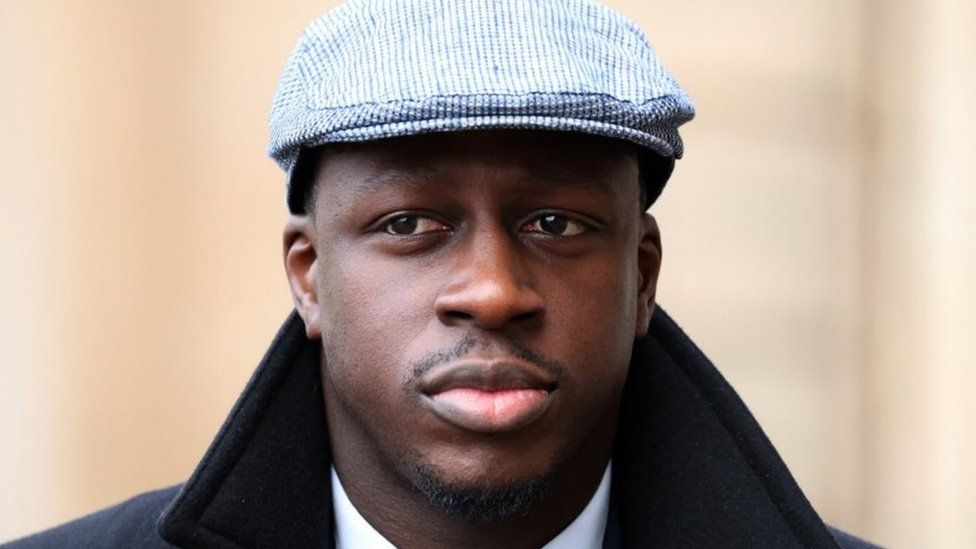 Manchester City footballer Benjamin Mendy has been found not guilty of six counts of rape and one count of sexual assault against four young women.
The jury failed to reach verdicts on one count of rape and one of attempted rape and a retrial will take place.
Louis Saha Matturie, 41, was also found not guilty of three counts of rape against two teenagers.
Jurors at Chester Crown Court could not reach verdicts on six other counts by five other women.
Mr Mendy, 28, and his friend Mr Matturie, had been accused of raping women at the player's home in Prestbury, Cheshire, and at a Manchester flat.
Mr Mendy covered his face with both hands as the jury foreman repeated "not guilty" to the six counts.
During a six-month trial, prosecutors told the jury Mr Mendy was a "predator" who turned the pursuit of women for sex into a game.
But jurors were also told by defence lawyers that while the trial, involving money, sex and celebrity, had "all the makings of a good drama", it came with a significant "plot twist" – that the accused were innocent.
Lawyers for both men argued each allegation was "riddled with inconsistencies and flaws". 
Lisa Wilding KC, representing Mr Matturie, told jurors it was "chillingly easy" to make false allegations and suggested all the women involved were in some way connected through friendships, social media or by attending parties.
Defending Mr Mendy, Eleanor Laws KC, suggested that "regret" at having "quick, animalistic sex" was not the same as being raped.
Jurors were told not to take a "moralistic" approach to the defendants' sexual lifestyles.
The unanimous not guilty verdicts were delivered on Wednesday by the seven men and four women on the jury, one juror having been discharged earlier for medical reasons.
The verdicts could not be reported until jurors concluded considering the remaining two counts, after they were given a majority direction by Judge Steven Everett, meaning he would accept a 10-1 majority on any verdict.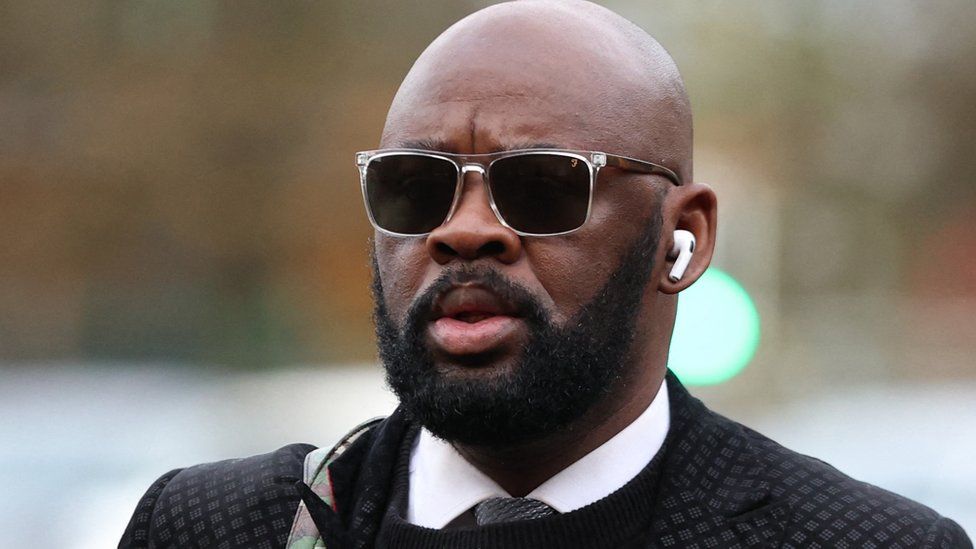 But after 14 days of deliberation, jurors could not reach verdicts on Mr Mendy's alleged attempted rape of a woman, 29, in 2018 and the alleged rape of another woman, 24, in October 2020.
The jury failed to reach a verdict on three counts of rape and three counts of sexual assault against Mr Matturie.
Judge Everett discharged the jury on Friday, ending the trial.
Both men had been on trial since 10 August, accused by 13 women of multiple sexual offences.
Lockdown-busting parties were held both at Mr Mendy's home and an apartment he rented on Chapel Street near Manchester city centre, the court heard.
He was first arrested in November 2020 and was suspended by his club in August 2021, after he was charged with rape.
The prosecution has sought a retrial on the two counts the jury failed to reach a verdict on and it has been scheduled for 26 June.
Mr Matturie also faces a retrial, with a trial date set for September.
Matthew Conway, prosecuting, said: "The prosecution has made a decision. We have made a decision today, which is to proceed on these counts in two separate trials and we seek today a provisional case management."
A statement from Manchester City said: "Given there are open matters related to this case, the club is not in a position to comment further at this time."
The allegations and trial had been "absolute hell" for Mr Mendy, the court heard, with his life in football "over" as he would "never escape" the accusations.
Mr Mendy's lawyer said he was "delighted" to have been cleared of sex attacks on four women and looked forward to clearing his name at a retrial over two other allegations and "rebuilding his life".


Related Internet Links
The BBC is not responsible for the content of external sites.