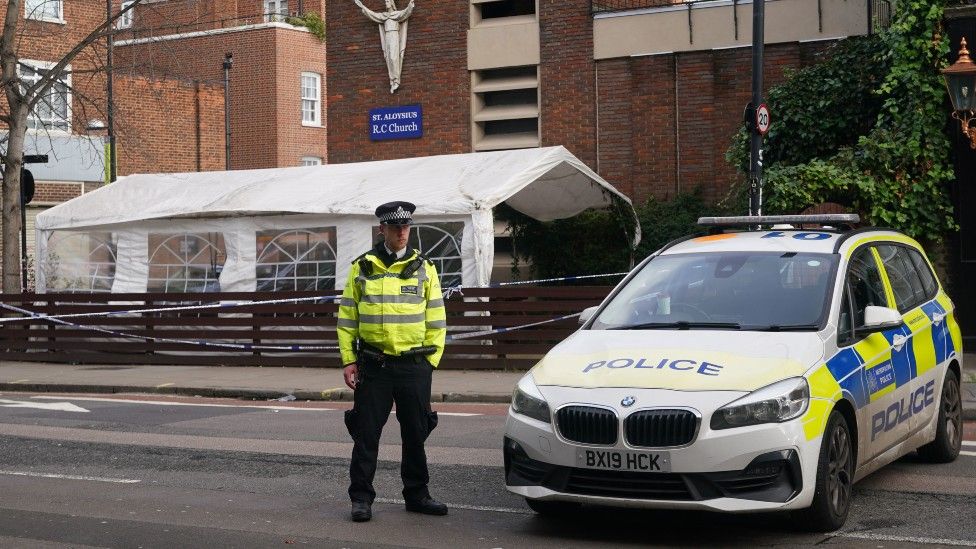 A man has been arrested on suspicion of attempted murder after a drive-by shooting outside a London church left a girl, seven, seriously injured.
A 12-year-old girl and four women were also injured at St Aloysius Church in Euston when shots were fired from a moving vehicle on Saturday afternoon.
The Metropolitan Police said a 22-year-old man was arrested after a car was stopped in Barnet, London, shortly before 16:00 GMT on Sunday.
He has been taken into custody.
The force said the seven-year-old remains in a stable but life-threatening condition.
Police on Sunday said they were seeking information on a black Toyota.
Suspects fired from a shotgun during a memorial service attended by hundreds of people at the Roman Catholic church on Phoenix Road at about 13:30 GMT.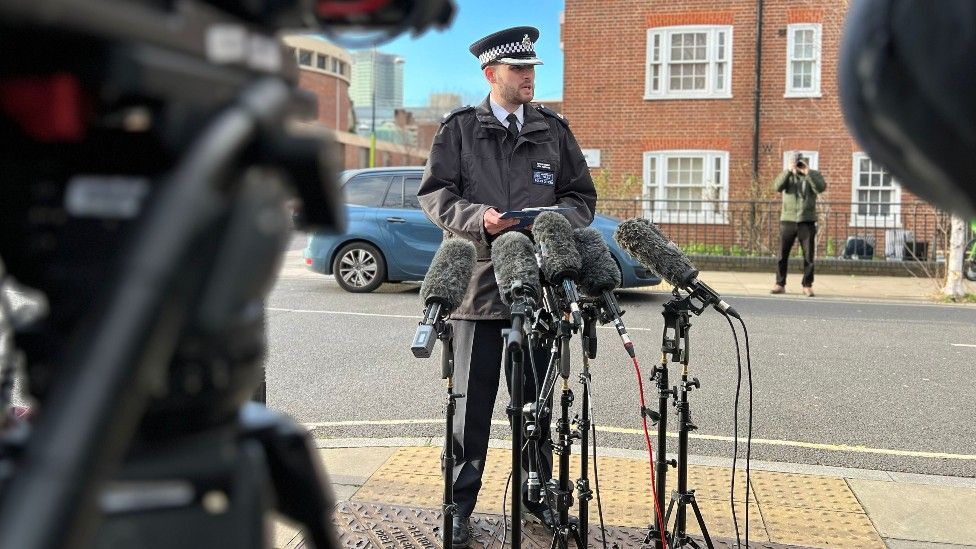 Supt Jack Rowlands said officers "found multiple people with injuries caused by pellets from a shotgun".
"Four women, aged 21, 41, 48 and 54, were taken to central London hospitals. Thankfully their injuries were assessed as non-life threatening," he said.
"The 48-year-old woman has sustained potentially life-changing injuries.
"Two children were also injured. A 12-year-old girl sustained a leg injury. She was treated at hospital before being discharged yesterday afternoon. She is expected to make a full recovery.
"A seven-year-old girl was more seriously injured. She remains in hospital in a stable but life-threatening condition, and our thoughts are with her and her family.
"We believe the suspects discharged a shotgun from a moving vehicle, which was a black Toyota C-HR, likely a 2019 model or similar."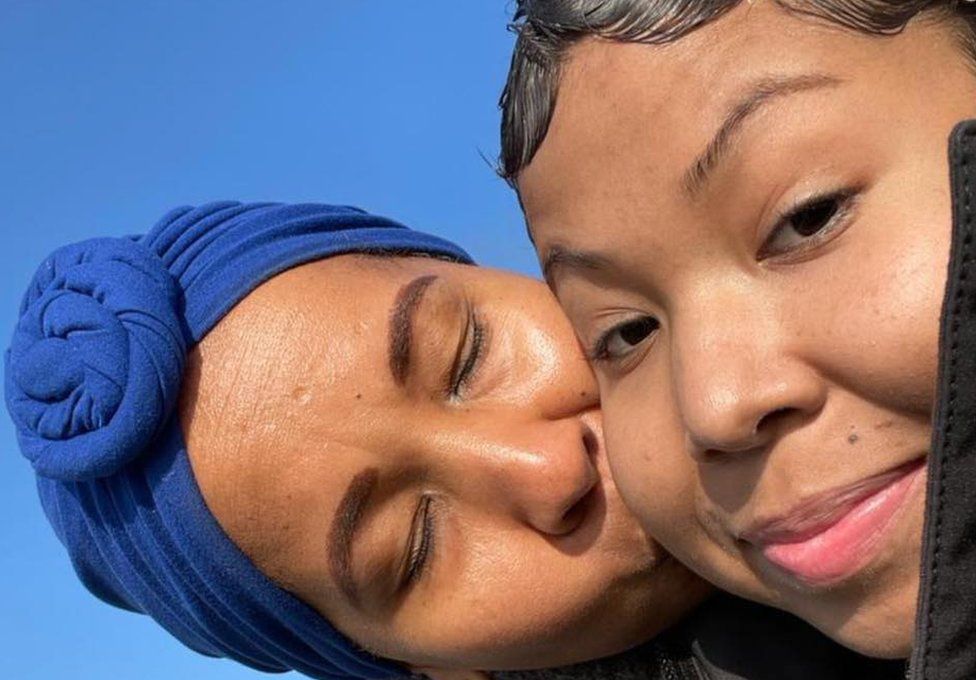 Father Jeremy Trood, who conducted the memorial service, said it was for 20-year-old Sara Sanchez, who died from leukaemia in November and her mother, who died the same month.
Ms Sanchez suffered from leukaemia for three years before she died. Her mother died from a rare blood clot on arrival at Heathrow from Colombia, MyLondon reported.
He said the Mass, which had more than 300 people attending, had just finished and people were leaving, when he heard an "enormous bang".
"It was a very strange, long and prolonged noise I heard," Father Trood told BBC London.
"Doves were going to be released at the end of the service and I think people were going out to see that.
"I remember the screams and shouts, and the people who were making their way out of the church all coming back in.
"There was confusion as people were getting away from the windows and doors.
"I've been here nine years and I've never known anything like this… it's very shocking."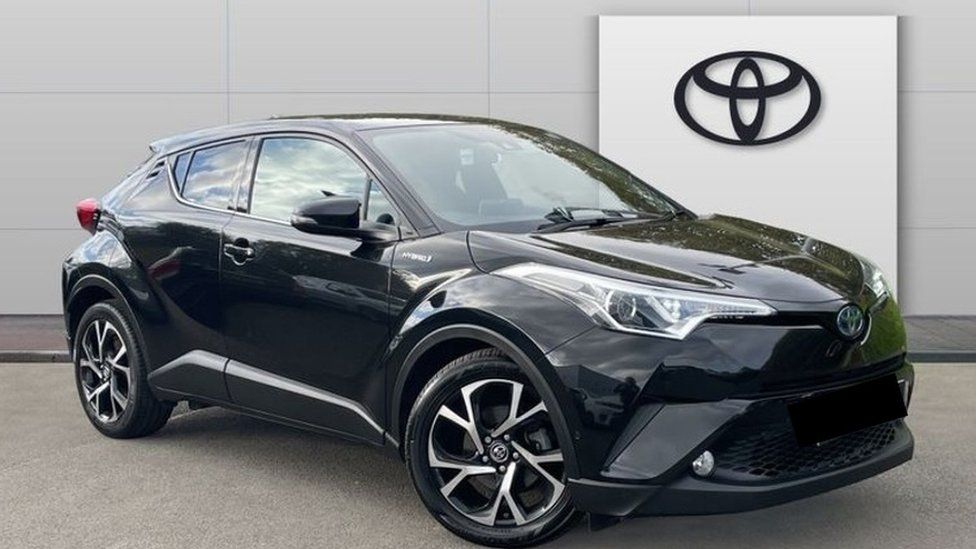 Mayor of London Sadiq Khan described the shooting as "deeply distressing" and said he was in close contact with detectives to determine what happened.
Home Secretary Suella Braverman wrote on Twitter that she was "deeply concerned by the shocking shooting".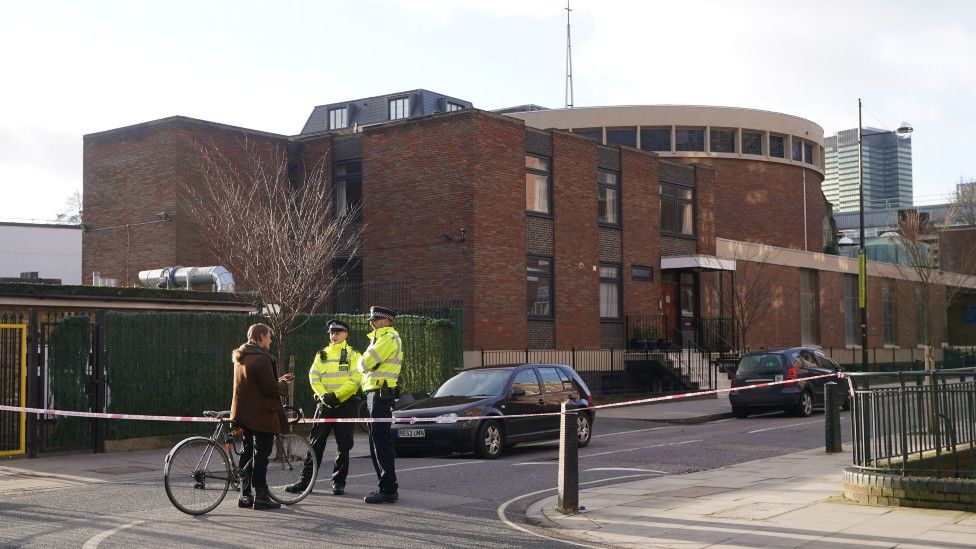 Supt Rowlands appealed for anyone with information on the "shocking incident" to contact police urgently.
"People came here to attend a funeral, to be with friends and loved ones and to mourn together," he said.
"Instead they were the victims of a senseless act of violence."

Have you been affected by the issues raised here? Were you in the area? You can get in touch by emailing: haveyoursay@bbc.co.uk.
Please include a contact number if you are willing to speak to a BBC journalist. You can also get in touch in the following ways: