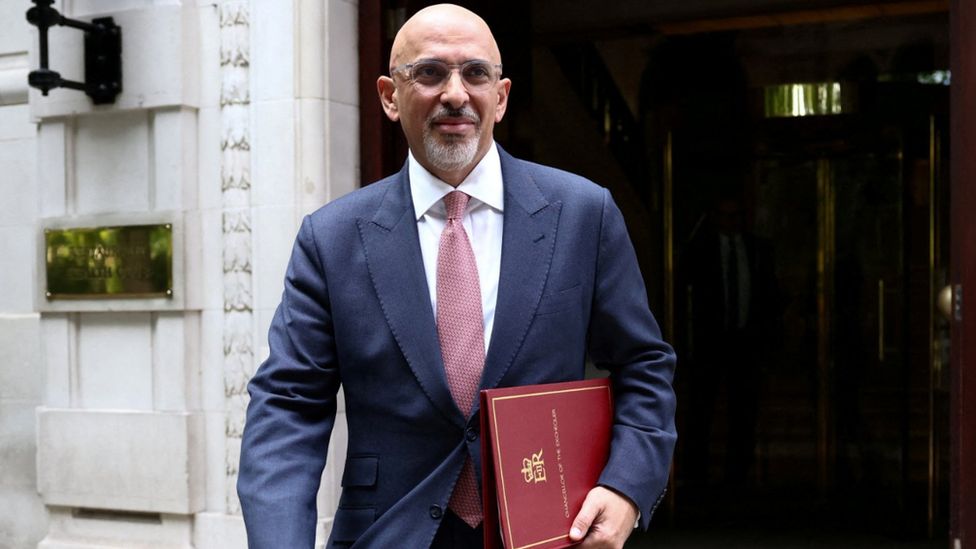 Nadhim Zahawi has been "transparent" about his tax affairs, the deputy prime minister says, after reports the Tory Party chairman paid a penalty to HMRC.
Dominic Raab told the BBC "all the tax owed has been paid" and it was for Mr Zahawi to answer any further questions.
But Labour's Angela Rayner said the former chancellor should be sacked.
The BBC has approached Mr Zahawi for comment on the latest allegations.
The company at the centre of the row is Balshore Investments and it is registered offshore in Gibraltar.
Mr Zahawi has faced questions over whether he used Balshore to hold shares in YouGov, the polling company he co-founded in 2000 – something he has always denied.
According to the Guardian, he has had to pay back the tax he owed with a 30% penalty and the total amounts to £4.8m.
The BBC has been unable to verify that figure, but when the Guardian asked repeatedly about the penalty, Mr Zahawi's spokesperson did not deny one had been paid.
When pressed on the total amount, which was thought to include the alleged penalty, the spokesperson said: "Nadhim Zahawi does not recognise this amount … as he has previously stated, his taxes are properly declared and paid in the UK."
Speaking to BBC Radio 4's Today programme, the deputy PM said Mr Zahawi "has been transparent about the fact that all of the tax has been paid and he doesn't have any tax outstanding".
"He has been clear that all of his tax owed to HMRC are up to date and paid in full," Mr Raab added.
"If he needs to answer any further questions I'm sure he'll do so".
Asked whether Mr Zahawi should address the issue in Parliament, Mr Raab said: "That's a matter for him".
Meanwhile, Labour's deputy leader told the BBC Mr Zahawi's "story doesn't add up".
Ms Rayner said: "The position of the man who was until recently in charge of the UK's tax system, and who this prime minister appointed Conservative Party Chair, is now untenable.
"It's time for Rishi Sunak to put his money where his mouth is and dismiss Nadhim Zahawi from his cabinet."
She added: "The fact that Nadhim hasn't been out on the airwaves explaining himself to me adds insult to injury."