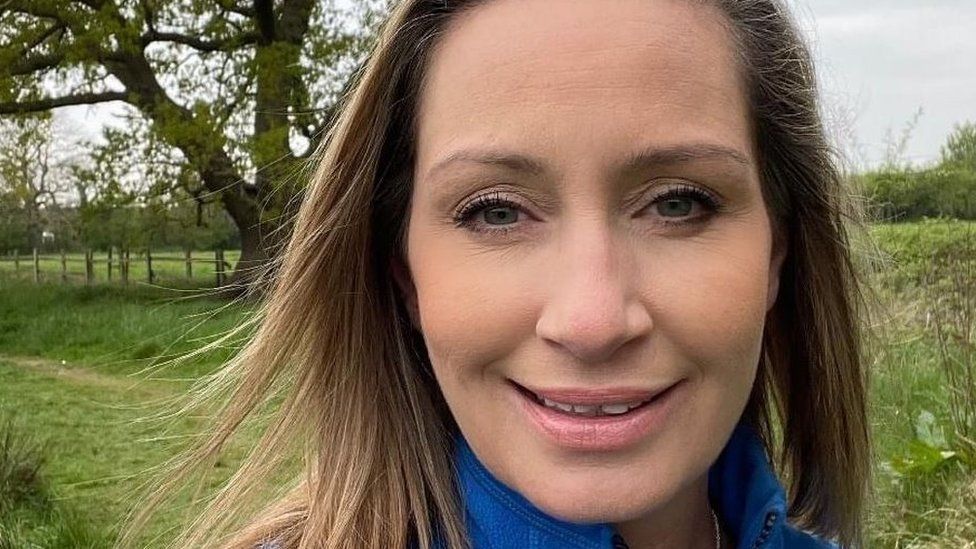 Detectives have found a witness in the mission to track down the whereabouts of a missing mum who vanished while walking her dog.
Nicola Bulley, 45, was last seen a week ago walking next to the River Wyre in St Michael's on Wyre in Lancashire.
On Saturday, police released an image of a potential witness who was seen in the area at the time.
The force began a search to track down a woman seen wearing a yellow coat and pushing a pram, who was walking on Garstang Road and Blackpool Lane on 27 January.
Later that evening, the force wrote that it was "pleased to say that the woman came forward very quickly", stressing that she was "very much being treated as a witness".
"[The woman] was one of many people in St Michael's on Friday, 27 January," Lancashire Police wrote in a Facebook post.
"Our enquiries to find Nicola are extensive and will include speaking to as many members of the public as possible."
Ms Bulley was last seen walking her dog, Willow, near the River Wyre after dropping her two children off at primary school.
The spaniel was found about 25 minutes after Ms Bulley was last seen by another dog walker at approximately 09:10 GMT.
Detectives have also made a fresh appeal for drivers who might have dashcam footage from the area where Ms Bulley was last seen to come forward.
"It is really important that we gather as much footage as possible from the area that morning, so we can review every piece meticulously to establish whether Nicola can be seen," a spokesperson said.
A major search for Ms Bulley has been continuing, involving police divers, drones and a helicopter – but as yet, nothing has been found to explain her disappearance.
Police said their "working hypothesis is that she has fallen into the river for some reason", adding there was "no evidence" of anything suspicious.
But Ms Bulley's sister, Louise Cunningham, urged people to "keep an open mind" about what might have happened, insisting there was "no evidence whatsoever" that she had fallen into the river.
In a post on Facebook, she said: "Please keep sharing my Nikki", adding that suggestions she had fallen into the river were "just a theory".
Ms Bulley's friend, Emma White, told The Sun police were working on extracting data from Ms Bulley's Fitbit watch.
"The Fitbit had not been synced since Tuesday," she said, adding: "The police are trying other ways to try to get information from it."
Earlier, she told the BBC: "We still have no evidence and that's why we're out again in force.
"You don't base life on a hypothesis, do you? You absolutely can have hypotheses, but then you need something to back that hypothesis up to become factual."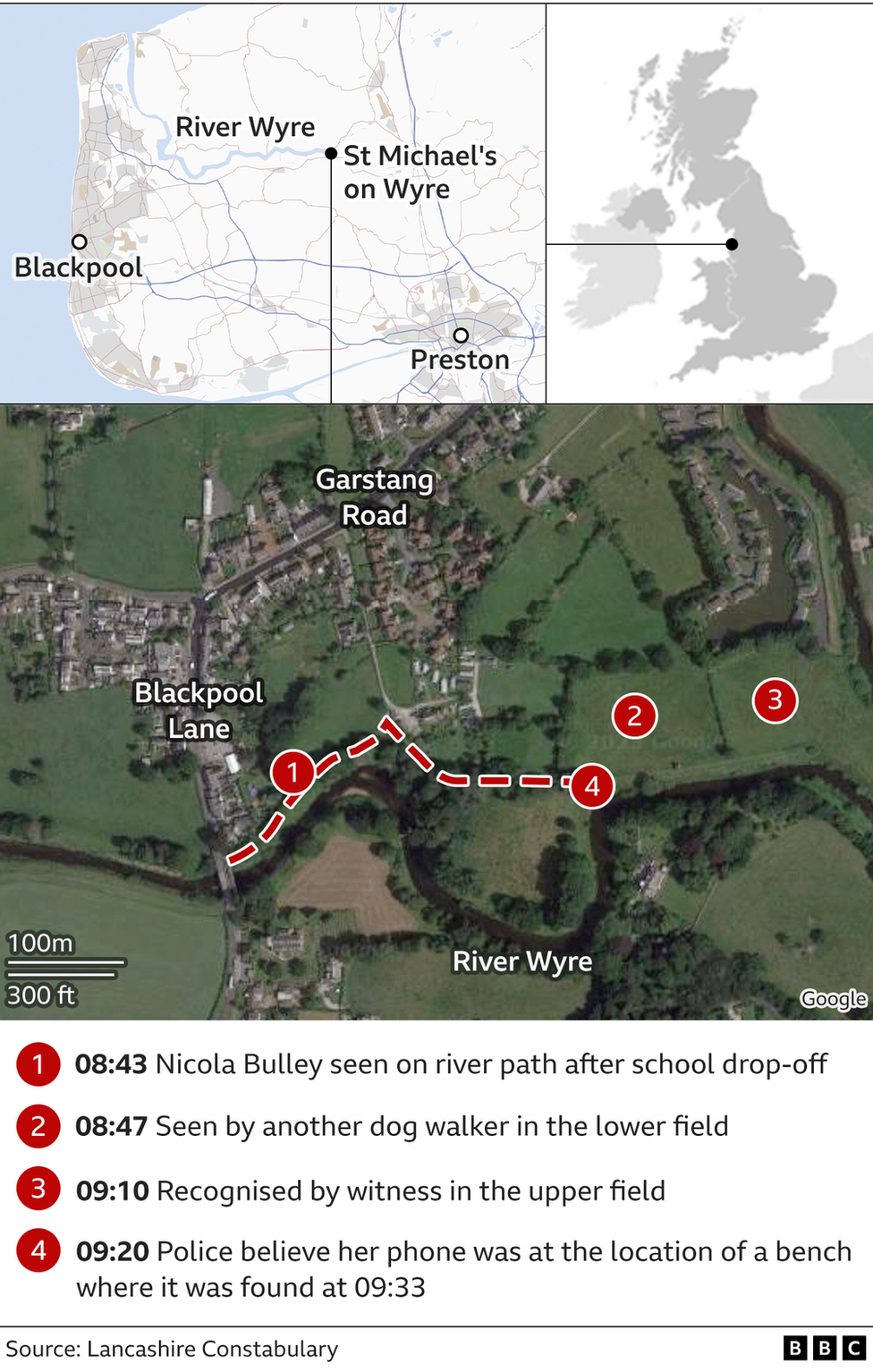 Detectives said they were "as confident as we can be that Nicola has not left the field where she was last seen, and our working hypothesis is that she has fallen into the river for some reason".
"Our investigation remains open and we will of course act on any new information which comes to light."
Ms Bulley's partner, Paul Ansell, said he would "never lose hope" of finding her.
Police have urged locals to look out along the river for clothing that Ms Bulley was last seen wearing.
This included an ankle-length black, quilted gilet jacket, a black Engelbert Strauss waist-length coat, black jeans, green walking socks, ankle-length green Next wellies, a necklace and the Fitbit, which is pale blue.

08:43 – Ms Bulley walked along the path by the River Wyre, having dropped her children off at school
08:47 – A dog walker, who knows Ms Bulley, saw her walking along the lower field.
08:53 – Ms Bulley sent an email to her boss
09:01 – She logged into a Teams call
09:10 – A witness, who knows Ms Bulley, saw her on the upper field walking with her dog Willow
09:20 – Police inquiries suggest her phone was on the bench
09:30 – The Teams call ended but she stayed logged on
About 09:35 – Ms Bulley's mobile phone and Willow were found at a riverside bench