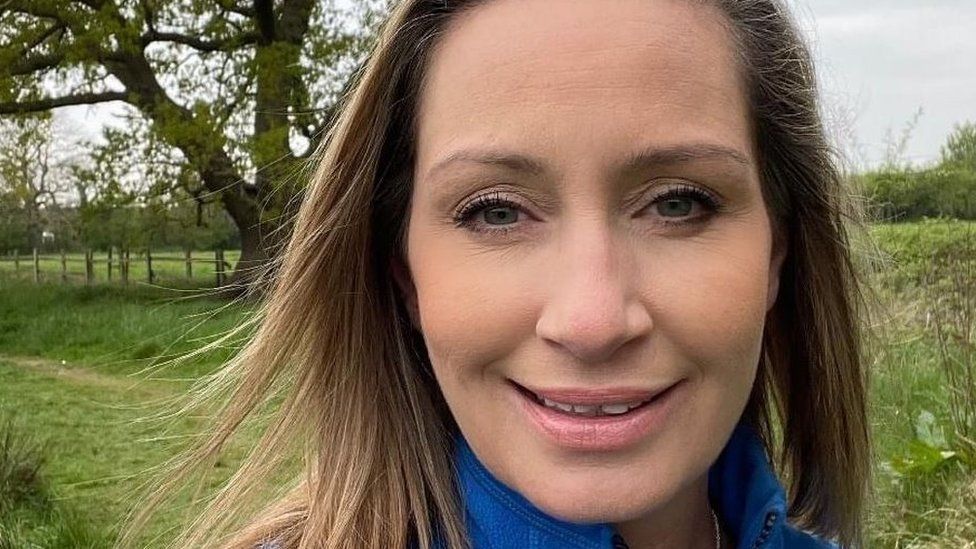 A friend of a missing mum who vanished on a dog walk has said "vile theories" being shared online are "incredibly hurtful" for her family, as police condemn social media abuse.
Nicola Bulley, 45, was last seen walking next to the River Wyre in St Michael's on Wyre in Lancashire.
Police believe she may have fallen into the river.
Her friend Heather Gibbons said people may not realise Ms Bulley's family can read their speculation.
As part of the investigation, detectives have appealed for potential witnesses and released CCTV images from the area.
A woman they urged to come forward on Saturday contacted them shortly after the appeal went out.
Detectives said the online abuse of people who had been helping their inquiry was "totally unacceptable".
The police search has entered its ninth day since Ms Bulley was last seen by another dog walker at about 09:10 GMT on 27 January, after she had dropped her two daughters off at school.
Her dog Willow and her phone – still connected to a work call – were found at a riverside bench 25 minutes later.
Specialist divers have been scouring the River Wyre, while volunteers have joined the search along with mountain rescue, sniffer dogs, drones and police helicopters, but no trace of her has been found.
Ms Bulley's disappearance has drawn a lot of attention on social media with thousands of people commenting on the ongoing search, many sending their love and prayers to her family and wishing her home safely.
But some people have been speculating about what might have happened by discussing the family's finances and relationships.
Ms Gibbons told BBC North West Tonight: "The speculation is massive. I mean it's human nature – everyone's going to have their thoughts, their theories, everyone will be speculating.
"But to see some of the vile speculation online – some of the theories that are incredibly, incredibly hurtful – I don't think people are realising that the family are sitting at home and are able to access and see all of that."
She said she was concerned that "as [Ms Bulley's daughters] get older, they will be able to look back and they will be able to see everything that was said".
Ms Bulley's partner Paul Ansell previously described the family's experience after her disappearance as "perpetual hell", adding that he would not give up hope of finding her.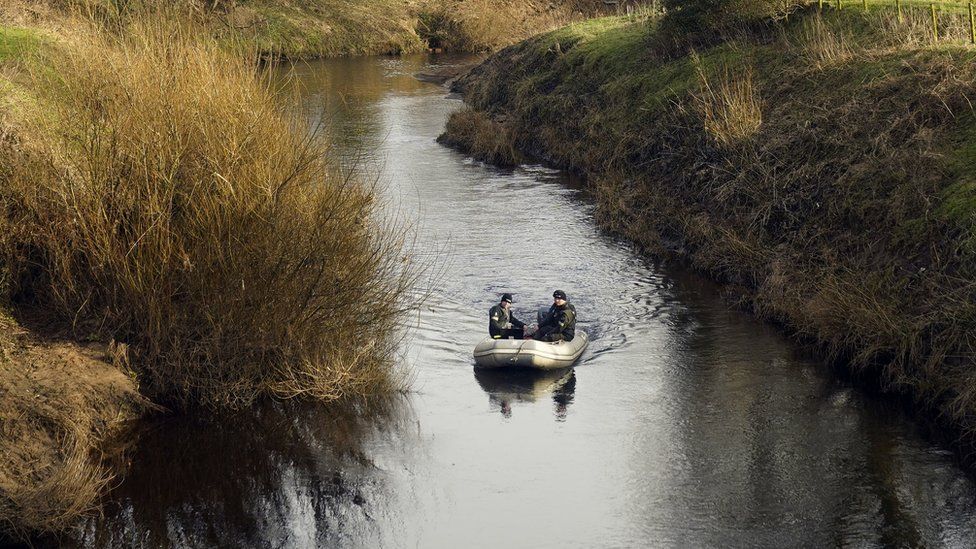 A Lancashire Police statement said: "The speculation and abuse on social media aimed at some people who are merely assisting our inquiry on social media is totally unacceptable.
"We would urge people to remember that we are investigating the disappearance of Nicola, and the priority is Nicola and her family. We want to find her and provide answers to her family."
Supt Sally Riley, of Lancashire Police, told The Sunday Times that officers found "no evidence of a slip or fall" near the bench where Nicola's mobile phone was found but said falling from a sheer riverbank may leave no trace.
Another of Ms Bulley's friends Luke Sumner told the BBC family and friends were "clinging to any sort of hope", adding: "If it is a case of her being in the river, then chances of survival are probably very slim. But we have no evidence to say that she has gone into the river."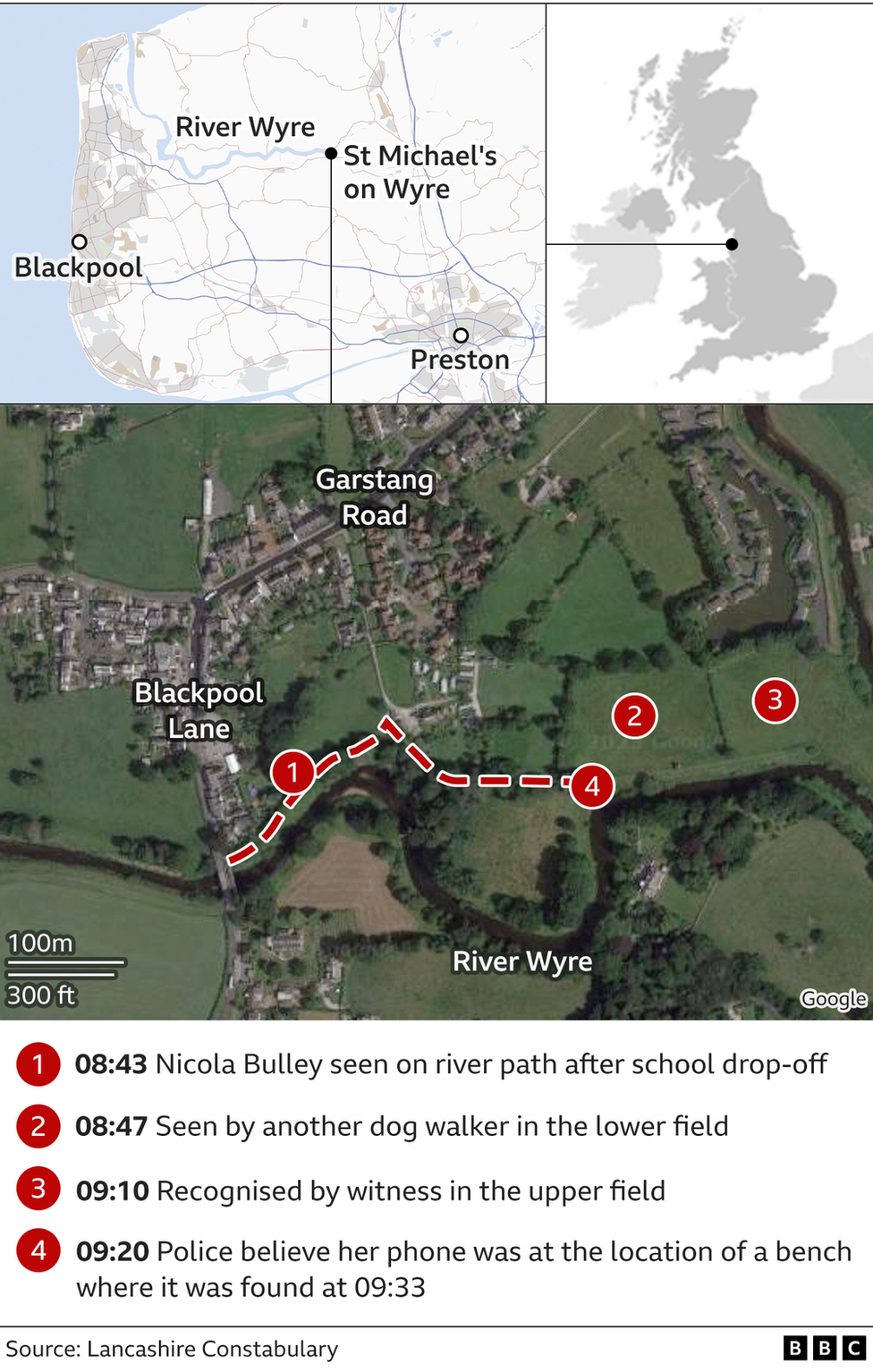 08:43 – Ms Bulley walked along the path by the River Wyre with her dog Willow after dropping her children off at school
08:47 – A dog walker, who knows Ms Bulley, saw her walking along the lower field.
08:53 – Ms Bulley sent an email to her boss
09:01 – She logged on to a Teams call
09:10 – A witness, who knows Ms Bulley, saw her on the upper field walking with Willow
09:20 – Police inquiries suggest her phone was on the bench
09:30 – The Teams call ended but her phone remains logged in
About 09:35 – Ms Bulley's mobile phone and Willow were found at a riverside bench