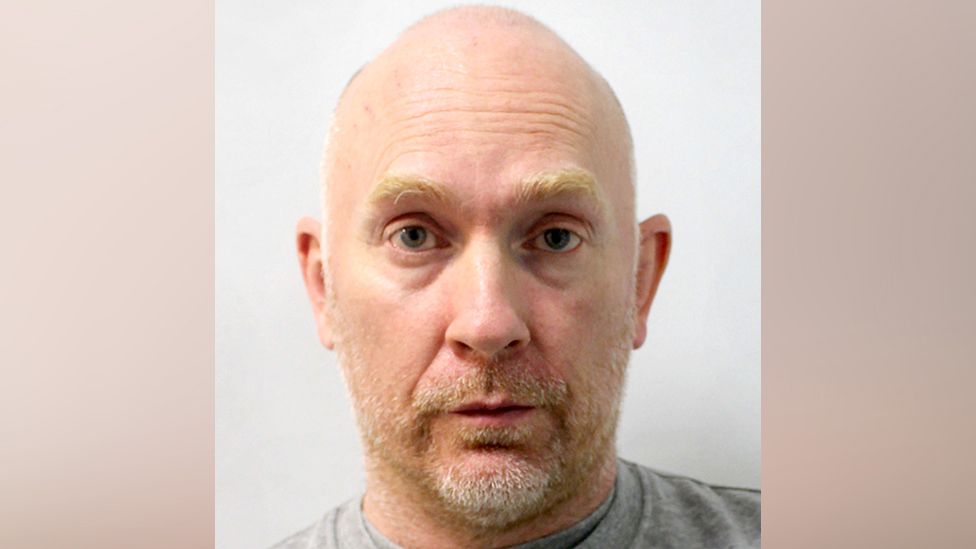 Two police officers face misconduct cases over the handling of reports of indecent exposure by Sarah Everard's killer Wayne Couzens.
A Metropolitan Police constable has a case to answer for gross misconduct, the Independent Office for Police Conduct (IOPC) said.
The IOPC added a Kent Police sergeant faced a misconduct meeting over how complaints of flashing were handled.
On Monday, 50-year-old Couzens admitted three counts of indecent exposure.
The guilty pleas related to three incidents in Kent – two offences at a fast-food restaurant in February 2021, and another at woodland in Deal in November 2020. He was a serving Met Police officer at the time of the offences.
Couzens is serving a whole-life sentence for the kidnap, rape and murder of 33-year-old Sarah Everard in March 2021.
The IOPC said the Met officer facing gross misconduct allegations was investigated over whether inquiries were adequately carried out and supervised during a visit to the restaurant on 3 March and on 10 March, when a different team took over.
The Kent officer is also alleged to have breached professional standards after the IOPC found no evidence to suggest Couzens was identified as a police officer or that he was spoken to. The officer's investigation had not been concluded by the time Ms Everard was abducted, the IOPC said.
On both 14 and 27 February 2021, Couzens exposed his genitals to staff at the drive-in restaurant and is said to have looked straight at the workers while sitting in his car as he paid for his food.
The second offence happened four days before he used his position to trick Ms Everard into his car.
IOPC regional director Sal Naseem said: "We have been unable to publish our findings until now due to the risk of prejudicing criminal proceedings against Couzens.
"Now that those have concluded it will be for the Metropolitan and Kent police forces to organise disciplinary proceedings which will consider the evidence we have gathered and determine whether the allegations against the officers are proven or not."
A further Met officer was found to have no case to answer regarding their supervision of the indecent exposure inquiries, the IOPC said.
Couzens spent at least a month travelling to London from Deal in Kent, where he lived, to research how best to carry out his crimes.
He is due to be sentenced for the indecent exposure offences on 6 March. Three remaining counts Couzens faced will not be pursued by the prosecution and will be left on file, the Old Bailey heard on Monday.