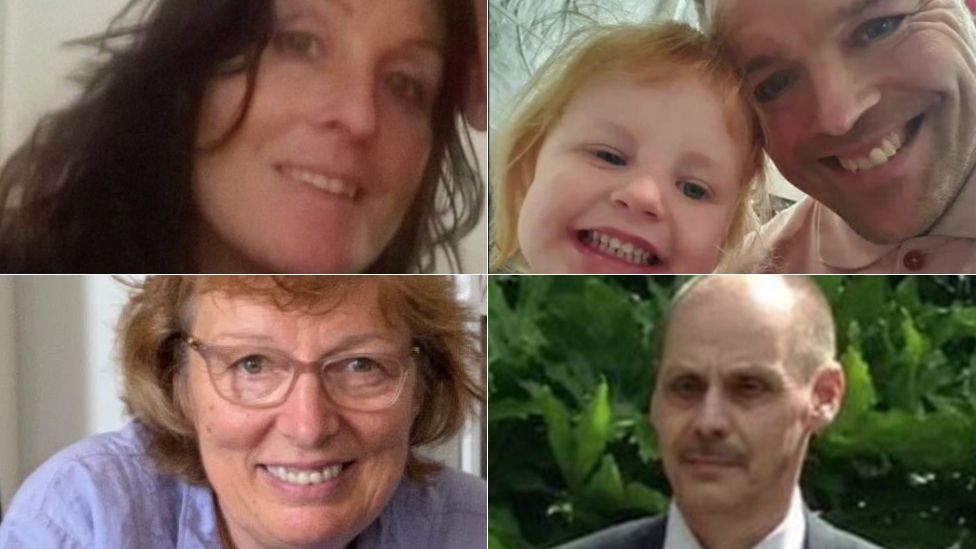 Breathtaking incompetence and failings by police allowed a gunman to kill five people during a mass shooting in Plymouth, victims' families have said.
Jake Davison killed his mother and four other people, including a girl aged three, with a shotgun in August 2021.
Families of four of the victims said: "Warning signs were ignored and a licence to kill was granted."
The inquest jury said there had been a "catastrophic failure" at Devon and Cornwall Police.
At the conclusion of a five-week inquest at Exeter Racecourse jurors said the deaths of the victims were "caused by the fact the perpetrator had a legally-held shotgun".
All five of the victims were unlawfully killed, the jury concluded.
Davison killed his mother Maxine, 51, Sophie Martyn, three, her father Lee, 43, Stephen Washington, 59, and Kate Shepherd, 66, in the Keyham area of Plymouth before turning the gun on himself.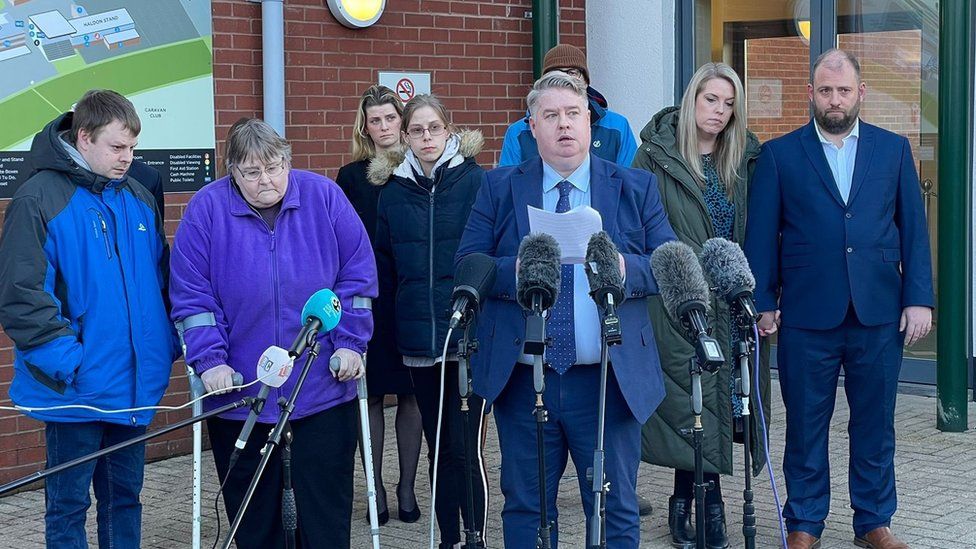 In a joint statement read outside the hearing, the Martyn, Washington and Shepherd families said the shooting "was an act of pure evil".
They added: "However, we now know that this evil act was facilitated and enabled by a series of failings and incompetence from the people and organisations that are supposed to keep us safe."
The families said they had been "hopelessly failed by the system" and in particular by Devon and Cornwall Police.
They said the evidence heard at the inquest told "a consistent story of individual failures, breathtaking incompetence and systemic failings within every level of the firearms licensing unit of the Devon and Cornwall Police force".
They said: "It is beyond us how Davison, a man with a known history of violence, mental health issues, and with no real need to own a firearm, was granted a licence to possess a gun in the first place."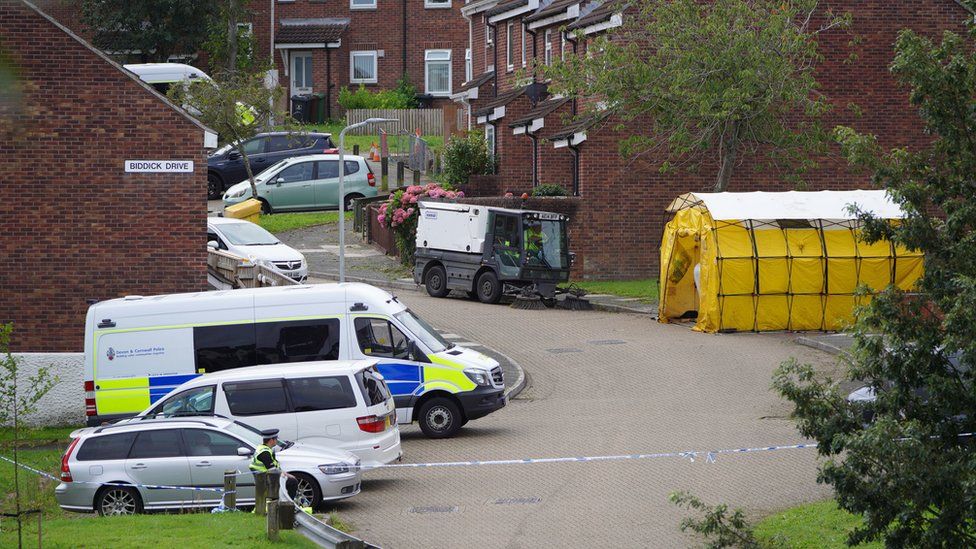 Delivering a narrative conclusion on behalf of the jury, Ian Arrow, senior coroner for Plymouth, said: "There was a serious failure by Devon and Cornwall Police's firearms and explosive licensing unit in granting and later failing to revoke the perpetrator's shotgun licence."
After hearing evidence from more than 50 witnesses the jury concluded there was "a lack of scrutiny and professional curiosity at all levels" and a "seriously unsafe culture of defaulting to granting licences and returning licences after review".
The jury said there was a "catastrophic failure in the management of the Firearms Licensing Department at Devon and Cornwall Police".
Davison applied to Devon and Cornwall Police for a shotgun certificate in July 2017 aged 18, saying he wanted to go clay pigeon shooting with his uncle.
As part of the application process Davison had declared his autism and Asperger's but when police sought relevant information from his GP, the doctor declined to provide any as it was not mandatory.