A disgraced South Carolina lawyer has been found guilty of murdering his wife and son to distract from his multi-million dollar financial crimes.
The jury deliberated for less than three hours before convicting Alex Murdaugh, 54, of two counts of murder at the end of a six-week trial.
He faces 30 years to life in prison without parole for each murder charge.
Maggie and Paul Murdaugh were shot at close range near the dog kennels on their family estate on 7 June 2021.
Alex Murdaugh stood impassively as he learned his fate during Thursday evening's hearing in Walterboro.
"The evidence of guilt is overwhelming," South Carolina Circuit Court Judge Clifton Newman said as he rejected a defence motion for a mistrial. He scheduled sentencing for Friday morning.
The case – chronicling the downfall of a family born to power and privilege – made national headlines, inspiring documentaries on Netflix and HBO.
Murdaugh was once an influential personal injury attorney in the state, and for decades until 2006 his family members had served as the leading prosecutors in the area.
But the trial heard that for years he had been stealing from his law partners and clients to feed an addiction to painkillers and an extravagant lifestyle.
Murdaugh had pleaded not guilty to killing his wife and youngest son in an attempt to conceal years of financial corruption – fraud that he himself had acknowledged in court.
After the 12-person jury's verdict, dozens of spectators gathered outside the back of the court where officers ushered a handcuffed Murdaugh quickly into a black van.
Reporters shouted questions, though he remained silent. As police tucked him inside the vehicle, one man behind the media line shouted that he was praying for him.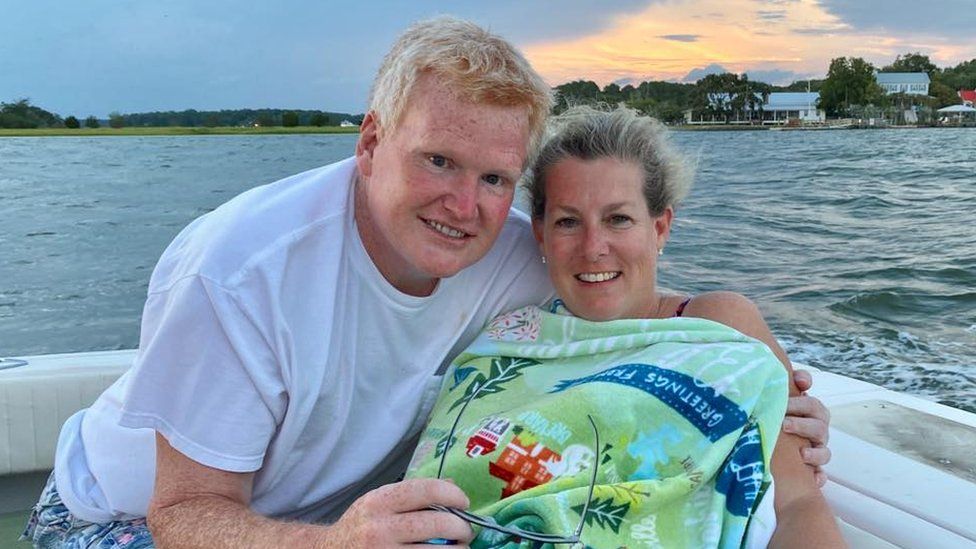 It took more than a year for investigators to arrest Murdaugh as they untangled the complex case.
In a risky move for any murder defendant, Murdaugh took to the witness stand, trying to convince the jury that someone angry over a deadly 2019 boating accident involving Paul could have killed his son to seek revenge.
"I would never hurt Maggie, and I would never hurt Paul – ever – under any circumstances," Murdaugh testified.
The case against him was based entirely on circumstantial evidence. No direct evidence – things like a murder weapon, blood on his clothing or an eyewitness – was presented at trial.
Instead the prosecution focused on an incriminating Snapchat video taken by Murdaugh's son just before the murders.
Paul and his mother were killed at the kennels on the family's sprawling hunting estate, known as Moselle.
For 20 months after their murders, Alex Murdaugh told law enforcement repeatedly he had not been at the dog kennels at all that evening, and was at home napping.
But in the Snapchat video filmed by Paul just minutes before the shootings, the defendant's voice could be heard in the background.
On the stand at trial, Murdaugh admitted he had lied, saying his years-long addiction to painkillers had put him in a paranoid state.
The court also heard of Murdaugh's bizarre attempt to stage his own death in an insurance fraud scheme just three months after he murdered his 52-year-old wife and 22-year-old son.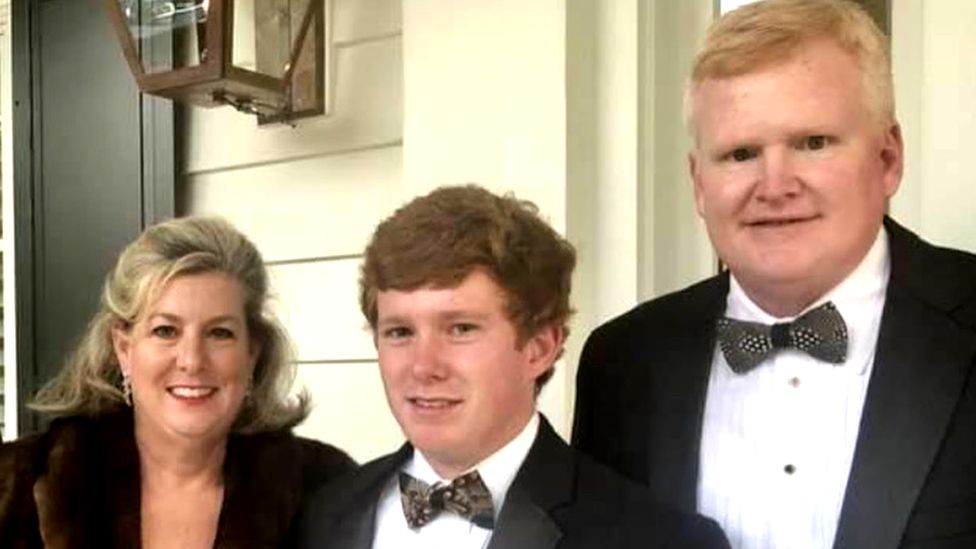 Local resident Jessica Williams, 38, stood outside the court watching the proceedings on the phone with her six-year-old daughter.
"I am so happy," she told BBC News after the verdict was announced, adding: "I remember where I was when the verdict for OJ Simpson came down [in 1995]. This was the same thing."
Early on in the proceedings, Judge Newman ruled that prosecutors could bring in evidence of Murdaugh's alleged financial crimes.
Investigators say he stole millions from clients and colleagues, including $3.7m (£3m) in 2019 alone. And at trial, Murdaugh admitted to wide-scale theft.
Prosecutors argued it was these crimes that drove him to murder – that he thought the deaths of Maggie and Paul would gain him sympathy and stave off a reckoning over his other misdeeds.
Murdaugh and his defence team had argued in court that this theory was ludicrous and financial problems would never have led him to murder.
Several witnesses testified that on the night of the murders Alex Murdaugh had asked Maggie, who had been at the family's other property in nearby Edisto Beach, to return to Moselle.
Maggie much preferred Edisto to Moselle and hadn't planned on leaving, her sister Marion Proctor told the court. But Murdaugh's elderly father was dying, and so Mrs Proctor encouraged her to support him.
Alex Murdaugh and his two sons were fond of hunting, and Moselle was home to a collection of guns.
Prosecutors alleged that Murdaugh had used one of these – a .300 Blackout assault-style rifle – to kill Maggie, and another weapon to kill Paul. But they were unable to find either firearm and produce them at trial.
Maggie was shot four or five times with a rifle and their son was shot twice with a shotgun, the trial heard.
South Carolina's top prosecutor, Attorney General Alan Wilson, said: "Today's verdict proves that no-one, no matter who you are in society, is above the law."