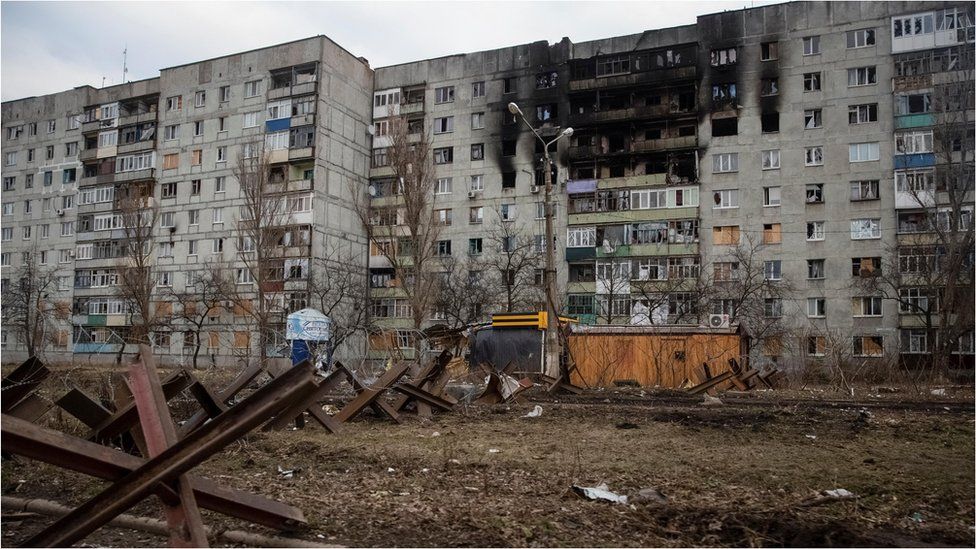 Russian and Ukrainian forces are fighting in the streets of Bakhmut – but Russia does not control the eastern city, its deputy mayor has said.
Oleksandr Marchenko also told the BBC the remaining 4,000 civilians are living in shelters without access to gas, electricity or water.
Mr Marchenko said "not a single building" had remained untouched and that the city is "almost destroyed".
Bakhmut has seen months of fighting, as Russia tries to take charge.
"There is fighting near the city and there are also street fights," Mr Marchenko said.
Taking the city would be a rare battlefield success in recent months for Russia. But despite that, the city's strategic value has been questioned.
Some experts say any Russian victory could be pyrrhic – that is, not worth the cost.
Thousands of Russian troops have died trying to take Bakhmut, which had a pre-war population of around 75,000. Ukrainian commanders estimate that Russia has lost seven times as many soldiers as they have.
On Saturday, UK military intelligence said Russian advances in the northern suburbs had left the Ukraine-held sections vulnerable to Russian attacks on three sides.
Mr Marchenko accused the Russians of having "no goal" to save the city and that it wanted to commit "genocide of the Ukrainian people".
"Currently there is no communication in the city so the city is cut out, the bridges are destroyed and the tactics the Russians are using is the tactic of parched land," Mr Marchenko told the Today programme.
The fall of Bakhmut has long been predicted, but for more than six months it hasn't happened. So any reports of potential Ukrainian withdrawal should be treated with caution.
It is hard to know what is going on without independent sources. Both sides have a greater incentive to confuse their enemy than provide accurate information.
But it may be that Ukrainian commanders are beginning to calculate that the cost of defending Bakhmut – in terms of blood and treasure – is now too great, despite the grievous losses being inflicted on Russian troops.
But any withdrawal may be hard fought and could take some time.
"I believe we shouldn't give any inch of our land to the enemy," Mr Marchenko said. "We should protect our land, we should protect our people and we should protect the businesses that are on this land."
The city was "almost destroyed", with bridges ruined and communication cut off, Mr Marchenko added.
"They want to destroy Bakhmut, they want to destroy the city like they did with Mariupol and Popasna," he said, referring to two cities in the east of Ukraine now under Russian control.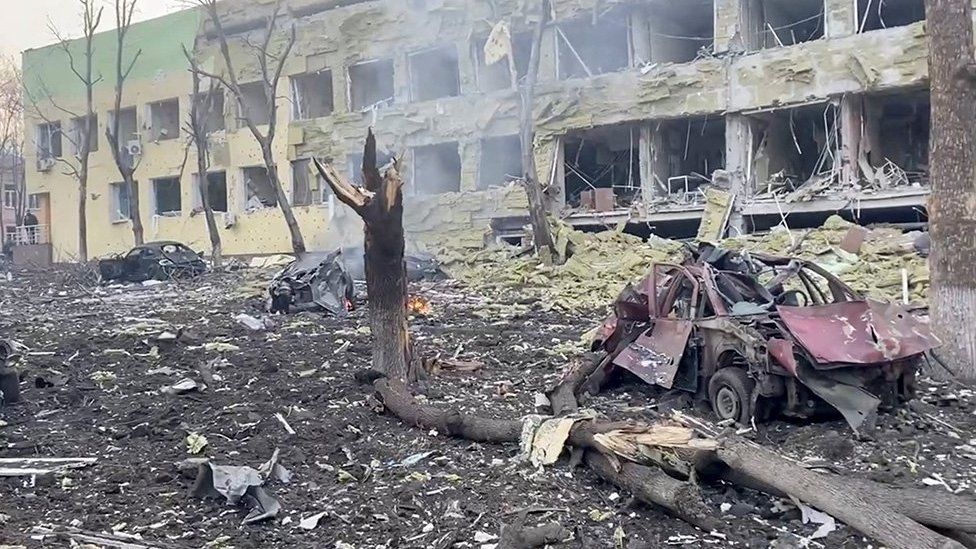 Russia claimed the Donbas town of Soledar, about 10km (6.2 miles) from Bakhmut, in January following a long battle with the Ukrainian forces.
Soledar, too, was reportedly reduced to a wasteland of flattened buildings and rubble by the time the Ukrainian army retreated.
On Friday, President Zelensky stressed that artillery and shells were needed to "stop Russia".
US Secretary of State Antony Blinken said the country's latest package included high-precision Himars artillery rockets and howitzers "which Ukraine is using so effectively".