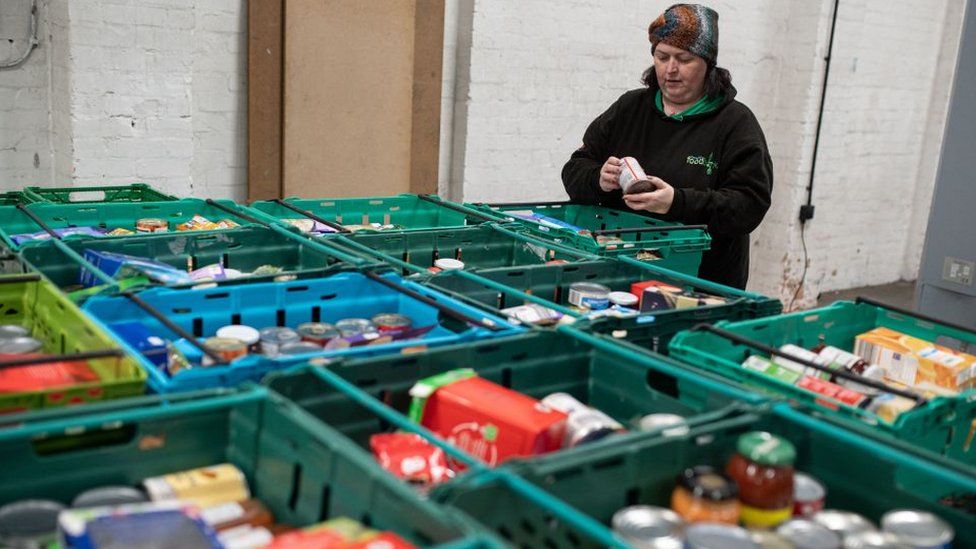 About 3% of families in the UK say they used a food bank in the last year, according to Department for Work and Pensions figures.
That rose to about one in nine (11%) for families receiving state income-related benefits.
Those in the north of England and Scotland were most likely to have used a food bank in the previous 12 months compared to the rest of the UK.
These are the first official figures on UK food bank usage.
The data was collected between April 2021 and March 2022, so the figures cover some of the pandemic but miss most of the energy price crisis, which hit in April 2022.
Food bank use in the previous month was less common, with about 1% of families saying they had used one – rising to about 3% for families on benefits.
Some 4% of families in Scotland and the north of England had used a food bank within the 12-month period, while 3% had in Wales, the West Midlands and south-east of England.
The figure fell to 2% for Northern Ireland, the East of England, east Midlands and south-west of England.