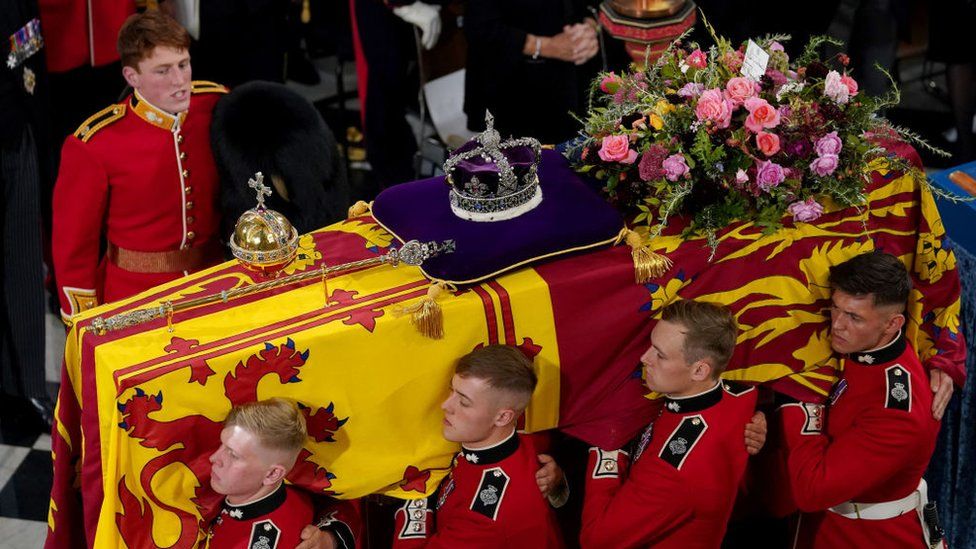 Eight pallbearers who carried Queen Elizabeth II's coffin at her funeral are among those to be recognised in a special honours list.
King Charles has honoured scores of royal aides and military personnel for the roles they played during the period of national mourning.
Angela Kelly, the Queen's dresser, has also received recognition.
In some of the most poignant moments of the late Queen's funeral, eight Grenadier Guards in uniform carried her coffin, draped in the Royal Standard, into London's Westminster Abbey and her final resting place at St George's Chapel in Windsor.
Millions of people around the world watched as Lance Sergeant Alex Turner, Lance Corporal Tony Flynn, Lance Sergeant Elias Orlowski, Guardsman Fletcher Cox, Guardsman James Patterson, Lance Sergeant Ryan Griffiths, Guardsman Luke Simpson, and Guardsman David Sanderson carried out their duty.
Notably they carried the lead-lined coffin with the Imperial State Crown, sceptre and orb on top up the steep steps of the chapel in Windsor Castle's grounds.
Conservative MP Tom Hunt said at the time: "I can't imagine how hard and emotionally challenging it must have been to have carried her late Majesty's coffin just once.
"With billions watching, they've done her late Majesty and the country proud."
The soldiers, from the 1st Battalion Grenadier Guards, have been recognised with the Royal Victorian Medal (Silver).
The Royal Air Force flight crew who transported the Queen's coffin from Scotland to London, other coffin bearers, and senior government officials are also included in the Demise Honours list.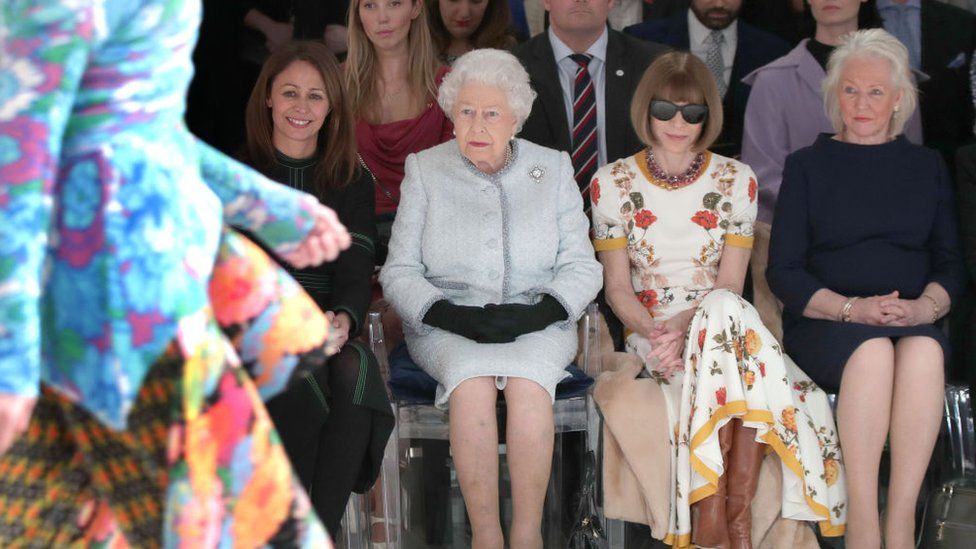 Ms Kelly, who worked for the Queen for more than 25 years, has been made a Commander of the Royal Victorian Order (RVO).
Ms Kelly helped to keep the Queen's style modern and relevant – the late monarch once wore a pair of glasses personalised with Swarovski crystals in the shape of the letter Q at a 2010 film screening in Canada.
During the height of the Covid pandemic, Ms Kelly is thought to have isolated with the Queen at Windsor Castle as part of a small group of royal household staff.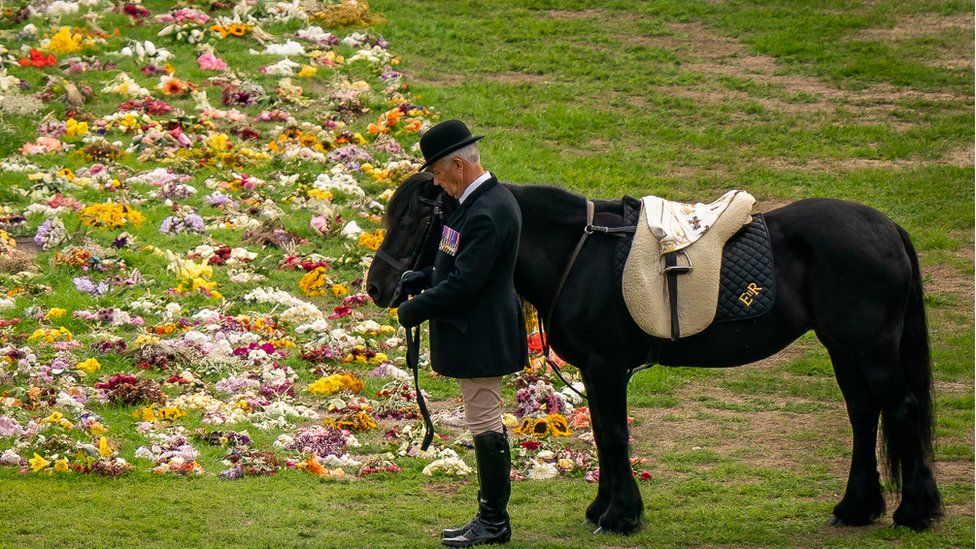 The late Queen's page, Paul Whybrew, who appeared in the monarch's 2012 London Olympics skit with James Bond actor Daniel Craig, was awarded Commander of the RVO.
Terence Pendry, who worked as the Queen's stud groom and held the reins of her pony, Emma, as the funeral cortege travelled through Windsor, received the same honour.
Former ladies-in-waiting Philippa de Pass and Jennifer Gordon Lennox were made Dame Commanders of the RVO.
The RVO is bestowed by the King – and not on the advice of the prime minister – to people who have served the monarch and the Royal Family.
The honour was founded by Queen Victoria in 1896.