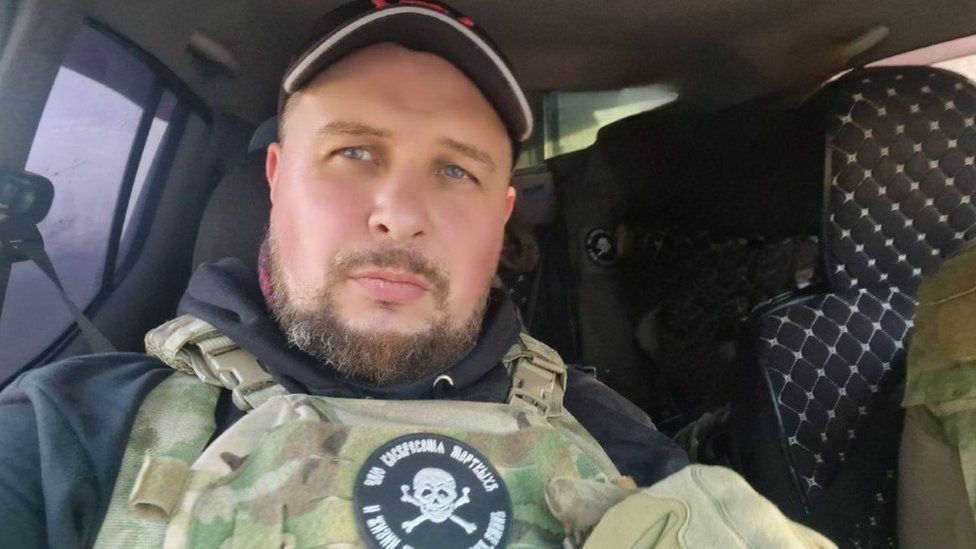 An explosion in a St Petersburg cafe has killed prominent Russian military blogger Vladlen Tatarsky, Russia's Interior Ministry has confirmed.
At least 25 people were injured in the bomb blast at Street Food Bar No 1.
Videos posted on social media show an explosion and injured people on the street. It is not clear who was responsible for the blast.
Vladlen Tatarsky (real name Maxim Fomin) was a vocal supporter of Russia's war in Ukraine.
He was a guest speaker at an event hosted by the cafe when the bomb went off.
Unlike many other Russian military bloggers and state media journalists in Ukraine, Tatarsky took up arms in combat operations, BBC Russia analyst Olga Robinson reports.
He had reported from the Ukraine front line and gained particular notoriety last year after posting a video filmed inside the Kremlin in which he said: "We will defeat everyone, we will kill everyone, we will rob everyone as necessary. Just as we like it."
The occasion for that was a Kremlin ceremony hosted by President Vladimir Putin, who proclaimed Russia's annexation of four partly-occupied regions of Ukraine. That land grab was internationally condemned.
Tatarsky was presented with a statue which had a bomb hidden inside, according to Interior Ministry sources quoted by Russian state media.
St Petersburg is President Putin's home city, and where he first rose to prominence.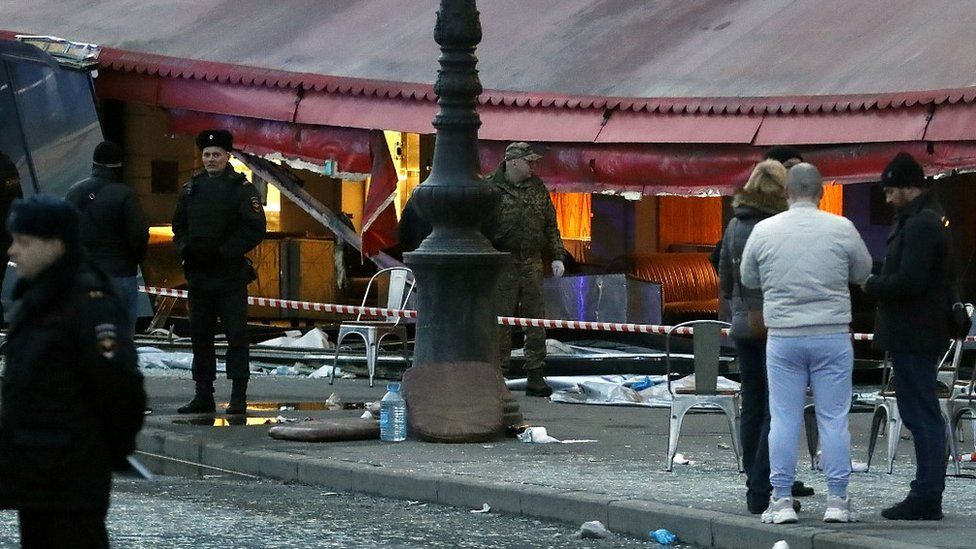 Tatarsky has more than 500,000 followers on Telegram, where he and other military bloggers have criticised aspects of the Russian campaign in Ukraine.
Cyber Front Z, a group calling itself "Russia's information troops" on Telegram, said it had hired out the cafe for the evening.
"There was a terrorist attack. We took certain security measures but unfortunately they were not enough," its post on Telegram said.
"Condolences to everyone who knew the excellent war correspondent and our friend Vladlen Tatarsky."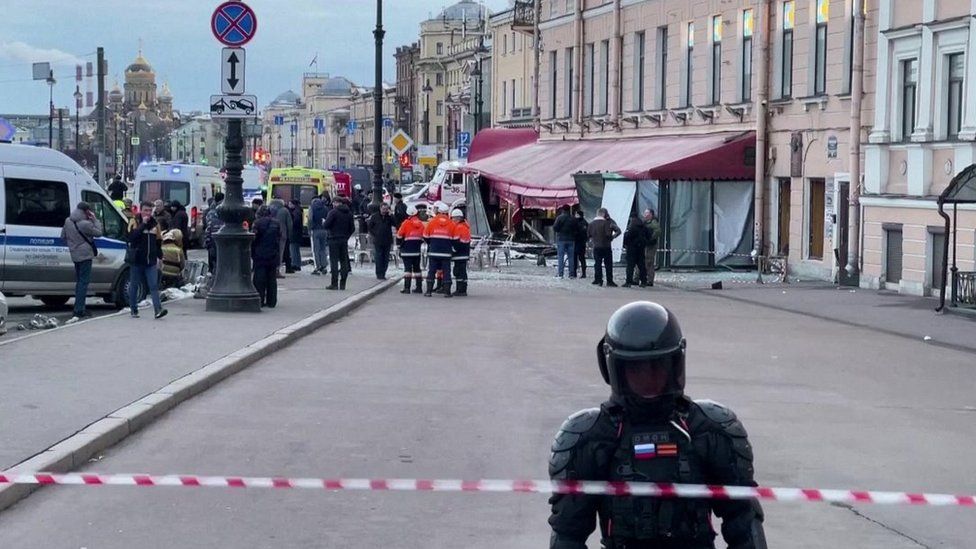 The BBC's Olga Robinson says Tatarsky had joined the Russian separatist forces back in 2014, when they seized a swathe of Donetsk and Luhansk regions in eastern Ukraine.
He was born in Makiivka, in Donetsk region. According to Tatarsky himself, he joined the Donetsk rebels when they released him from jail, where he was serving time for armed robbery. Donetsk is one of the regions that Russia claims to have annexed.
When Russia launched its full-scale invasion of Ukraine in February 2022, Tatarsky returned to combat and commented on the war on social media and Russian state media. He claimed to have helped launch combat drones and build fortifications.
Mykhailo Podolyak, an adviser to Ukraine's President Volodymyr Zelensky, tweeted that in Russia "spiders are eating each other in a jar".
He also suggested that Russian political infighting was descending into acts of "domestic terrorism".
Meanwhile, Russian Foreign Ministry spokeswoman Maria Zakharova praised Tatarsky and bloggers like him as "defenders of the truth".
"Russian journalists constantly feel the threat of reprisals from the Kyiv regime," she wrote on Telegram. Tatarsky was "dangerous" for Ukraine, she wrote, "but bravely went on until the end, fulfilling his duty".
Last August Mr Podolyak dismissed Russian allegations of Ukrainian involvement in the assassination of Darya Dugina.