Serving Met Police officers have been taken away from tackling serious crime and terrorism and instead told to investigate wrongdoing in the force.
Commissioner Sir Mark Rowley said about 90 officers had been moved away from fighting serious and organised crime to the Met's professional standards team.
He said there were hundreds of officers in the force "who shouldn't be here".
It comes after the force was branded as institutionally racist, homophobic and misogynistic in a damning report.
In an open letter to the Mayor of London and Home Secretary Suella Braverman, Sir Mark said officers had been diverted to the force's Directorate of Professional Standards (DPS).
"Not only have we increased our DPS by 150 people, but the scale and urgency of this work has meant diverting officers from other missions such as serious and organised crime and counter-terrorism," he wrote.
"Over the last three months we have had, on average, 90 additional officers and staff from these areas supporting DPS." Many had volunteered, he added.
The letter updated the Met's efforts to weed out rogue officers. Vetting rules have been tightened, and in the next six months about 100 officers will have their status reviewed and "may well end up leaving the organisation", Sir Mark told BBC News.
He said it was the first step in "the biggest drive on professional standards in the Metropolitan Police in 50 years".
"We have hundreds of people who shouldn't be here and the tens of thousands of good men and women here are as embarrassed and angered by that as anybody, and they're helping us sort them out," he added.
In the letter, Sir Mark says about four in five of the original inquiries did not result in the correct action and should be reassessed.
Of 1,131 individuals reinvestigated:
246 will face no formal action because correct action was taken at the time
689 will undergo a new assessment to pursue new or missed lines of inquiry, including possibly talking again to victims and witnesses
196 face formal risk management measures and potentially a review to determine if they should remain in the force
All of these cases will be reassessed by an independent panel of experts, the letter said.
However, one survivor told BBC News she has little confidence the Met can change.
Brooke, not her real name, complained to the force in 2021 about sexual violence and domestic abuse by a serving senior officer but says she got nowhere, explaining: "It was like banging your head against a brick wall."


'I still have flashbacks'
In 2020, Brooke, now 24, suffered rape, assaults and verbal abuse by an officer with whom she was in a relationship. When she became pregnant, he tried to stop her seeing her own family and wanted to control how she used her phone.
She eventually had a termination and escaped the relationship. "I still have flashbacks," she says.
But her complaints to the Met's professional standards department had no effect, and she says her abuser is still a police officer.
"All I've ever been met with is a wall of silence. They tried to brush everything under the carpet and that hasn't changed. No-one has ever made contact with me to say they were looking at anything again," Brooke told BBC News.
On the website Police Me Too, Brooke writes: "It's a broken system, set up to protect abusers."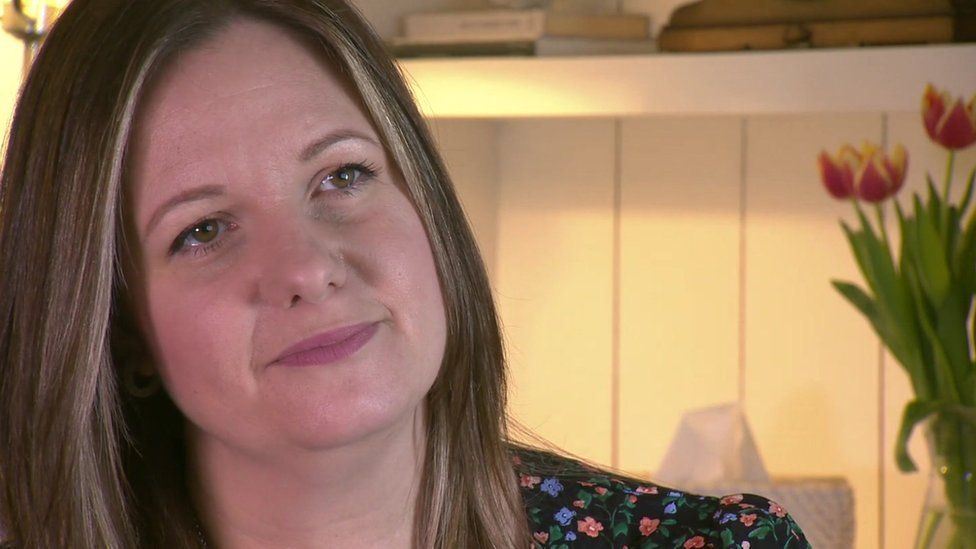 Another survivor, Liz, who was abused by a serving officer as a 14-year-old in the 1990s, believes the Met is moving in the right direction.
She waived her right to anonymity to speak to BBC Breakfast's Jayne McCubbin. Her abuser, Anthony Smith, was jailed last August for raping and sexually assaulting three young girls.
Liz, who asked the BBC not to use her full name, said: "I do think that if the public can see that people are being sacked or they're being held to account for what they've done, we can move that forward, but it's a huge task to undertake."
Crucially, she hopes her example will encourage other survivors to come forward, saying: "If we talk about it, we can make a difference. If we pretend it doesn't happen, nothing's ever going to change."


The letter also reveals 161 Met officers have criminal convictions. Of these:
76 are for serious traffic offences such as drink-driving
49 are for dishonesty or violence.
eight committed the offences as police officers and are still with the force
three have convictions for sexual offences
Sir Mark said he was considering banning anyone with convictions, other than the most minor, from the force.
Other measures include checking the records of all of the Met's 50,000 employees against the Police National Database.
The 10,000 checked so far reveal 38 potential cases of misconduct and 55 cases of off-duty association with a criminal.