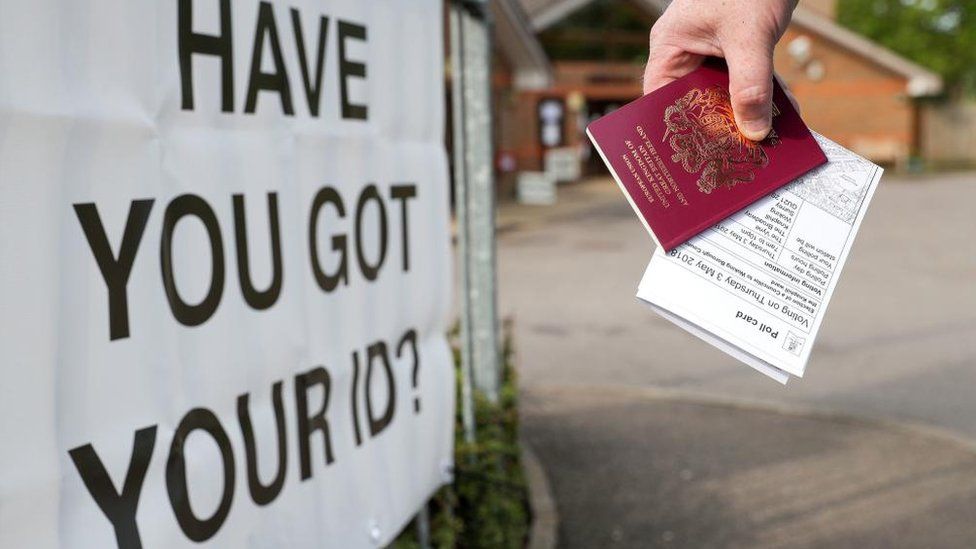 Voters have told the BBC of their anger at being unable to vote in local elections due to new ID rules, which critics say should be dropped.
James Greenhalgh, from Leeds, said he was "livid" after being unable to vote in Thursday's local elections, having left his passport at home.
"I've voted all my life since I was 18, and this is the first time I haven't," the 32-year-old told the BBC.
He is one of a number of people frustrated by the changes.
Unlock Democracy said there were a "significant number" of incidents of people being unable to vote, and called the changes unnecessary.
The Electoral Commission has acknowledged challenges with its rollout.
Mr Greenhalgh said he was "half-heartedly" aware of the new rules, but didn't think about them when heading to the polling station late on Thursday evening.
"A passport isn't something you carry around with you everywhere you go," he said, adding that while the staff at the polling station were apologetic, he was "devastated" by the development.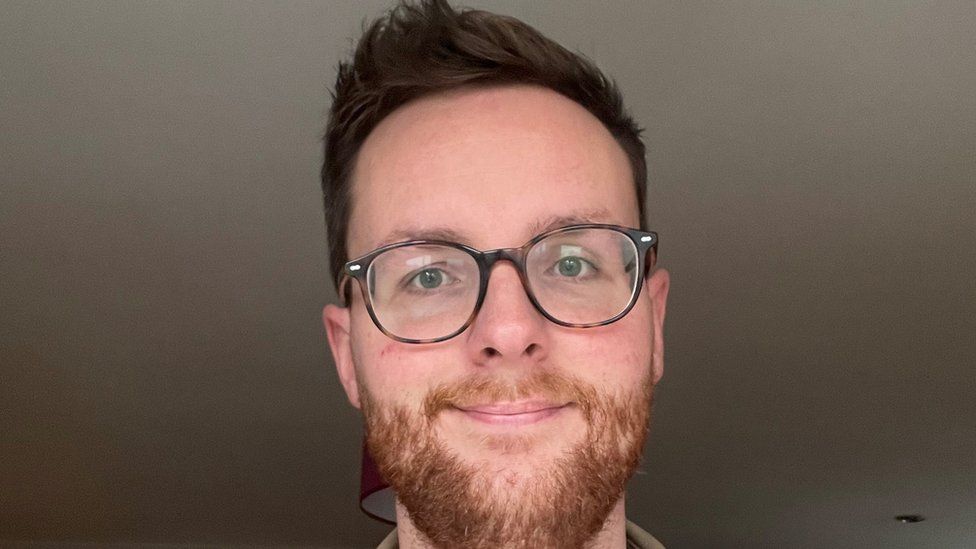 Andre Vince, an NHS worker in West Sussex, was another person unable to vote because of the changes.
He told the BBC he was "incensed" after he was unable to use his NHS ID badge to vote, calling the changes "undemocratic".
A spokesperson for the local council apologised, but said voters wearing face-coverings were "requested to remove it very briefly so that identification can be verified against their ID documents".
David Hunter, 77, from East Yorkshire has voted in every UK election – including local, general and referendums – since 1963, but chose not to participate in Thursday's polls in protest against the need for photo ID.
"I didn't see the problem they were trying to solve – the level of intrusion didn't merit the solution," he told the BBC.
"I'm guessing there are other people in my position and it would be interesting to quantify the number of protesting non-voters," he said.
The requirement was introduced as part of the Elections Act 2022, and requires voters in Great Britain – England, Wales and Scotland – to provide photo ID before voting. It has been in place in Northern Ireland since 2007.
The rules apply to parliamentary and local elections, referendums in England and crime commissioner elections in England and Wales. It also applies to proxy voters.
Valid ID includes passports, driving licences, older or disabled person's bus passes, and Oyster 60+ cards. Out-of-date ID is permitted as long as the person looks the same.


Before the vote, critics warned that the changes were unnecessary and would damage democracy by making it harder for some to vote.
Tom Brake, director of campaign group Unlock Democracy said the plans went "very badly" on Thursday, and called for them to be scrapped.
He said his organisation had been tracking social media throughout the day, and that it was clear that a "significant number of people didn't know about the need for voter ID".
Other issues included people not bringing with them the correct form of identification, as well as those arriving with photographs of their ID, which were not valid.
Mr Greenhalgh was among those, having provided staff with his bank cards, and a photo of his passport, but was told they were not permitted.
"We have consistently said it should be scrapped – photo ID is not necessary," Mr Brake told the BBC, adding that the number of people turned away from polling stations was "far greater" than those convicted of voter impersonation.
Prime Minister Rishi Sunak has said the ID checks will ensure elections are "high-integrity processes".
Commission chairman John Pullinger acknowledged there were issues with voter ID, but said his organisation needed to collect data "before we get a proper picture of the impact".
"Everyone who has the right to vote should be able to cast their vote, and we need to get the underneath the challenges that they faced," he told BBC Radio 4's Today programme, adding that the commission would release an initial report next month, and conduct a fuller report later in the year on the issue.
He added that the rules were set by Parliament and that once the assessment was completed "there will be the chance for politicians to make a view as to whether something should be changed or not".
There were some reports of abuse of polling station workers, with Sefton Council in Merseyside saying it was "appalled" to hear of staff receiving abuse, especially as a result of the voter ID requirements.

Please include a contact number if you are willing to speak to a BBC journalist. You can also get in touch in the following ways:
If you are reading this page and can't see the form you will need to visit the mobile version of the BBC website to submit your question or comment or you can email us at HaveYourSay@bbc.co.uk. Please include your name, age and location with any submission.