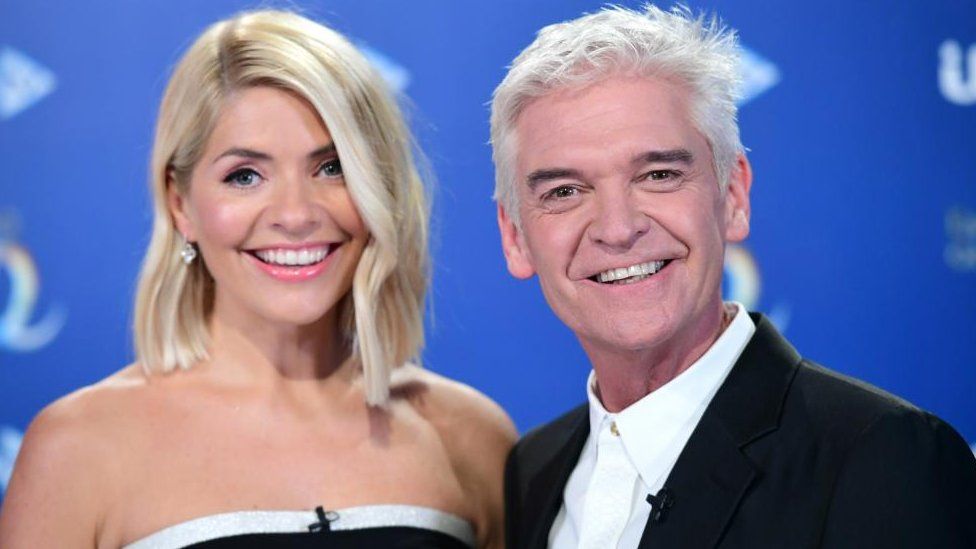 Phillip Schofield says he has agreed to step down from ITV's This Morning "with immediate effect" after more than 20 years.
In a statement, he said: "I understand ITV has decided the current situation can't go on."
Willoughby said: "The sofa won't feel the same without him."
She will remain as a presenter on the programme, and will be joined by "members of the This Morning family", ITV said.
On Instagram, Schofield wrote: "Throughout my career in TV – including in the very difficult last few days – I have always done my best to be honourable and kind.
"I understand that ITV has decided the current situation can't go on, and I want to do what I can to protect the show that I love.
"So I have agreed to step down from This Morning with immediate effect, in the hope that the show can move forward to a bright future.
"I'd like to thank everyone who has supported me – especially This Morning's amazing viewers – and I'll see you all for the Soap Awards next month."
In a statement on Instagram, Willoughby said: "It's been over 13 great years presenting This Morning with Phil, and I want to take this opportunity to thank him for all of his knowledge, his experience and his humour."
Kevin Lygo, ITV's managing director, media and entertainment, called Mr Schofield "one of the best broadcasters of his generation".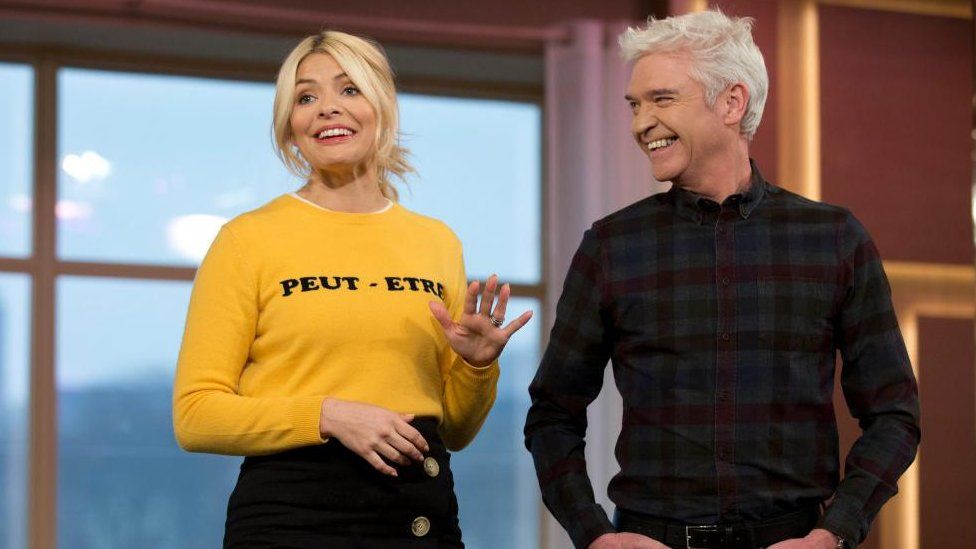 He added "we thank him for his two decades worth of absolutely terrific television on the This Morning sofa".
Schofield has been a regular presenter on This Morning since 2002, and Willoughby since 2009. The pair also present ITV's Dancing On Ice together.
Schofield recently returned to the show after taking pre-planned leave around his younger brother's sex abuse trial at Exeter Crown Court.