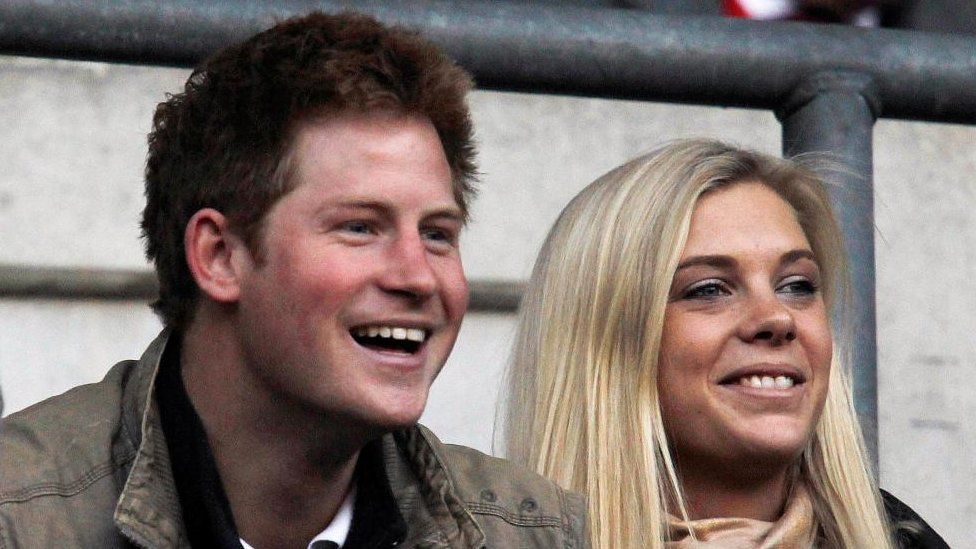 The Duke of Sussex has told a court he was suspicious about how a newspaper got a story on his girlfriend Chelsy Davy being angry over his visit to a lap dance club.
Prince Harry gave evidence for a second day against Mirror Group Newspapers (MGN) over what he alleges was phone hacking "on an industrial scale".
As he finished he paused before saying the experience had been "a lot."
MGN denies it used illegal methods to gather stories on the prince.
In 2006 in a Sunday People article Ms Davy was said to have been "screaming for half an hour" at him on the phone and "blew her top" over his visit to a Spearmint Rhino lap club in Berkshire.
Prince Harry said this was one of several articles about the relationship he claimed was obtained illegally as he gave evidence at the civil case at the High Court in London.
He was asked where he thought the information on her screaming at him had come from, to which he replied: "At this point, knowing that my girlfriend's number was bizarrely in the hands of Mirror journalists, that they probably looked through her call data and saw missed calls, late calls… and managed to put together a story based on that."
"It was very suspicious that they had her number," he added and he did not believe she would have given the Mirror Group or any journalists her phone number.
Prince Harry alleges about 140 articles published between 1996 and 2010 contained information gathered using unlawful methods, with a sample of 33 stories written about him being considered by the court.
He told the hearing sources for a number of stories about his private life were "suspicious", but he was accused of lacking hard evidence and engaging in "total speculation" by Andrew Green KC, the lawyer representing the publisher of the Mirror, Sunday Mirror and the Sunday People.
The prince told the court he once found a tracking device on Ms Davy's car at a time when the press were reporting on what was described as a "make or break" holiday for the couple.
He also highlighted another article in the Sunday People in 2007 which reported a "Palace source" saying the couple had been having "monumental" rows. Again he said it was "incredibly suspicious" as he had never discussed his relationship with the Palace.
Mr Green responded by saying we are in the "land of total speculation about where this information might have come from."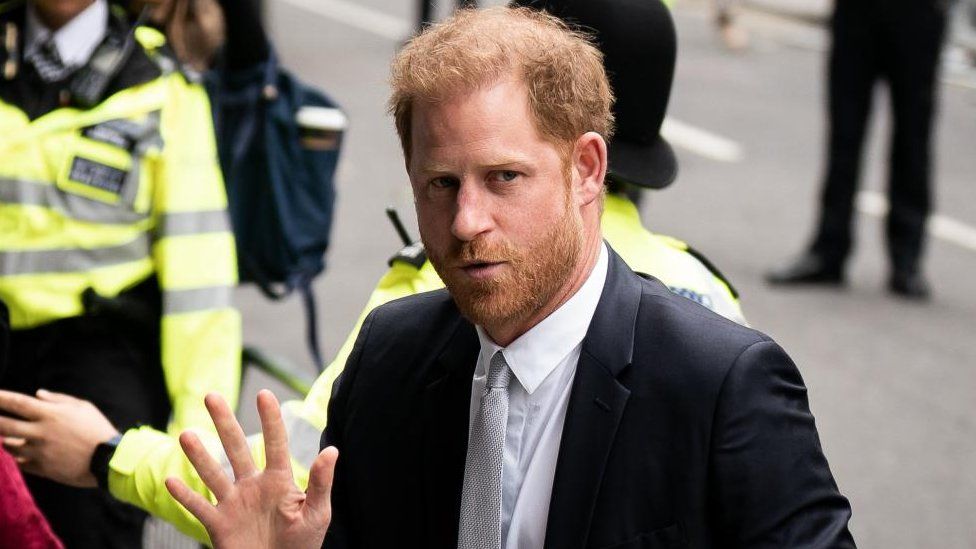 The prince was also asked about the Sunday People publishing photographs of the prince, a friend Mark Dyer and the late television presenter Caroline Flack meeting up. At the time he had suspected one of his friends of leaking details about this after they were confronted by the photographers. In turn this led him and his brother William to stop talking to Mr Dyer for some time afterwards.
However he said: "I now believe the information came from our voicemails… Even those I trusted the most, I ended up doubting."
After being asked how he would react if the court concluded that he had never been hacked by any MGN journalist, Prince Harry replied that he had been on an "industrial scale" and that he would "feel some injustice" if he did not win the trial.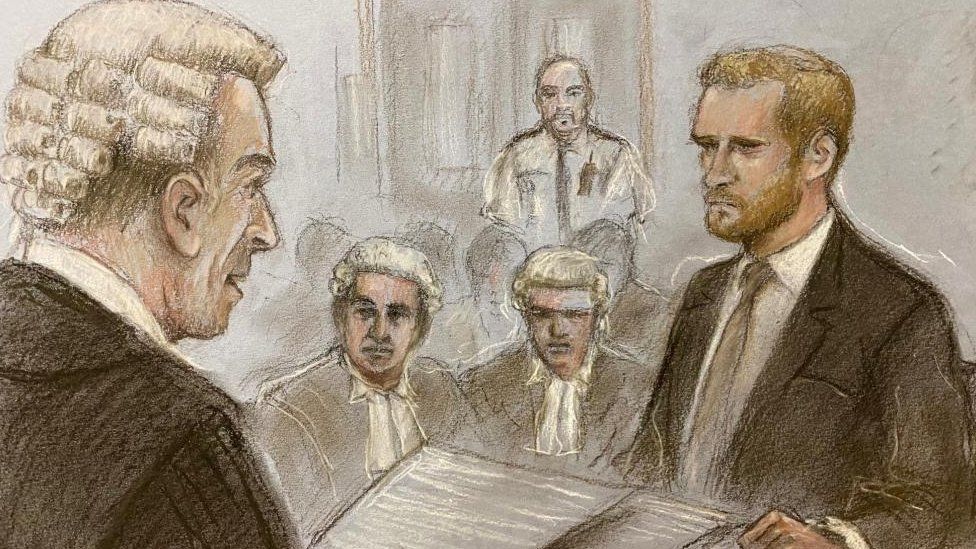 Next up after Prince Harry giving evidence was former Daily Mirror royal correspondent Jane Kerr – a Daily Mirror royal reporter and then royal correspondent for a decade up to 2007 who wrote a number of articles up for scrutiny in the case.
In her written witness statement she denied voicemail hacking or using private investigators to carry out unlawful information gathering.
Asked about her use of private investigators, Ms Kerr told the court she had "no reason to believe" details for stories had been obtained unlawfully.
"These were people who were well known to the news desk, I did not think there was anything wrong with using them," she said.
Three other people are also bringing claims against MGN in this case – Coronation Street actors Michael Turner – known professionally as Michael Le Vell – and Nikki Sanderson, as well as Fiona Wightman, the ex-wife of comedian Paul Whitehouse.
The claimants allege unlawful methods were used to obtain information for stories and say senior executives must have known about it and failed to stop it, which MGN denies.
The publisher has either denied or not admitted each of the claims. MGN also argues that some of the claimants have brought their legal action too late.
Additional reporting by Sean Seddon