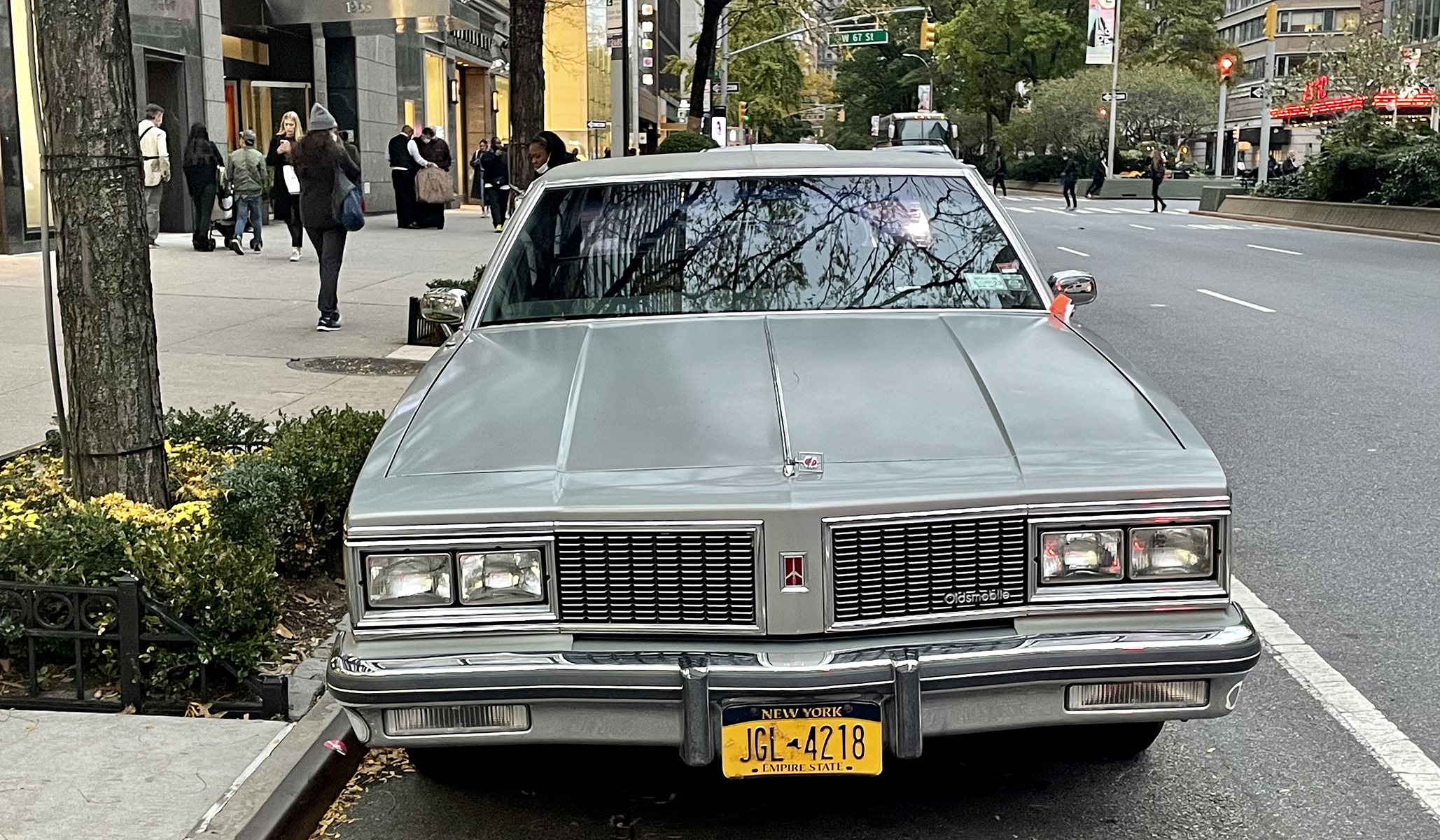 I haven't meant to focus on Oldsmobiles lately — it was just an accident. I happened past one in Dallas, and put it in a column of mine titled "Snapshots of America." I happened past another one in New York, and put it in today's Impromptus. I also quote a song. Do you know this hit from 1905? "Come away with me, Lucille / In my merry Oldsmobile." My classmates and I learned this in elementary school. (Swear.)
Kevin Williamson is much more up-to-date than I am, as most people are. He sends me a song by Cracker, a band from Bakersfield, Calif., formed in 1990. The song boasts the following lyric:
Baby, don't you drive around with Dr. Bernice.
That ain't a real Cadillac.
It's a Delta 88 spray-painted black,
With fake leather seats from Juarez.
I quite like the song in general. Quasi-hypnotic.
What else is in Impromptus today? Lots, as usual. The infrastructure vote — and the spending to follow. The economy. The thuggish, populist president of Mexico. The aftermath of the gubernatorial election in Virginia (pleasant). Aaron Rodgers and vaccination. Language points and quibbles. Pictures of Oldsmobiles. You know: the usual.
Feel like some mail? The other day, I had a post touching on deprivation in Venezuela. A reader now writes,
My wife is taking Spanish lessons from a lovely woman in Venezuela via video chat. Today's lesson was delayed because of heavy rains. No, the rain didn't disrupt the Internet, as I had originally suspected. Instead, the woman and her family were busy outside using every container they owned to collect the rain, as it is their best source of drinking water.

They live in a reasonably large town, with access to electricity (usually) and the Internet (obviously). But, apparently, not clean water.
Dave Taggart, the Sage of Calhoun, G-A, writes,
Jay,

Every so often I get on a Civil War reading kick, and I'm on one now.

What jumped out at me this time was how many conspiracy theories were bandied about then. Many military or political setbacks were blamed on somebody intentionally "selling out." It was done frequently on both sides, and by all kinds of people — soldiers, generals, congressmen, reporters, and editors. Sometimes they named names, other times inquiries were demanded to find out who was responsible. . . .

In the past I would have skimmed over these as "the fanciful notions of a more simple time." Now I'm seeing them as evidence that "human nature doesn't change."
That strikes me as just right.
Finally, a reader sends me a little valentine concerning National Review and its founder:
I've been an NR reader since the 1970s — a bursary job in Yale's Sterling Library Manuscripts & Archives had me cataloging WFB's personal letters. He was so winsome and witty, but also extraordinarily kind and generous, that I felt compelled to try his magazine. And thus began my real education in political philosophy, which continues to this day.
Marvelous. Well, I'm not sure I can promise you much of an education in political philosophy — but you might find today's Impromptus amusing or provocative. Again, here.