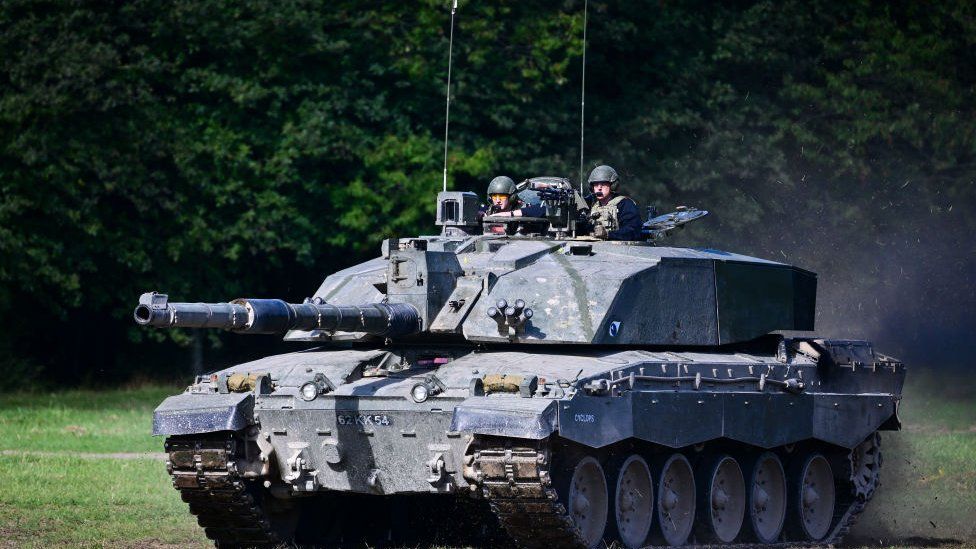 The UK is to send Challenger 2 tanks to Ukraine to bolster the country's war effort, Prime Minister Rishi Sunak has said.
He spoke to Ukraine's President Volodymyr Zelensky in a call on Saturday, during which he confirmed he would send the equipment and additional artillery systems, No 10 said.
Downing Street said the move shows "the UK's ambition to intensify support."
The BBC understands the initial commitment is for about a dozen tanks.
President Zelensky has thanked the UK, saying that the decision to send the tanks "will not only strengthen us on the battlefield, but also send the right signal to other partners".
He said the UK's support was "always strong" and was "now impenetrable".
No 10 said that during the call, Mr Sunak and Mr Zelensky also discussed also recent Ukrainian victories, as well as the "need to seize on this moment with an acceleration of global military and diplomatic support".
Five people are known to have died and at least 15 others were rescued from rubble after a nine-storey block of flats in Dnipro was damaged by one strike.
Mr Sunak said the Challengers, the British Army's main battle tank, would help Kyiv's forces "push Russian troops back".
Built in the late 1990s, the Challenger tank is more than 20 years old, but it will be the most modern tank at Ukraine's disposal. The tanks will provide Ukraine with better protection, and more accurate firepower.
While the donation alone is not considered a game-changer, it is hoped that the UK's move will inspire other countries to donate more modern equipment to help Ukraine.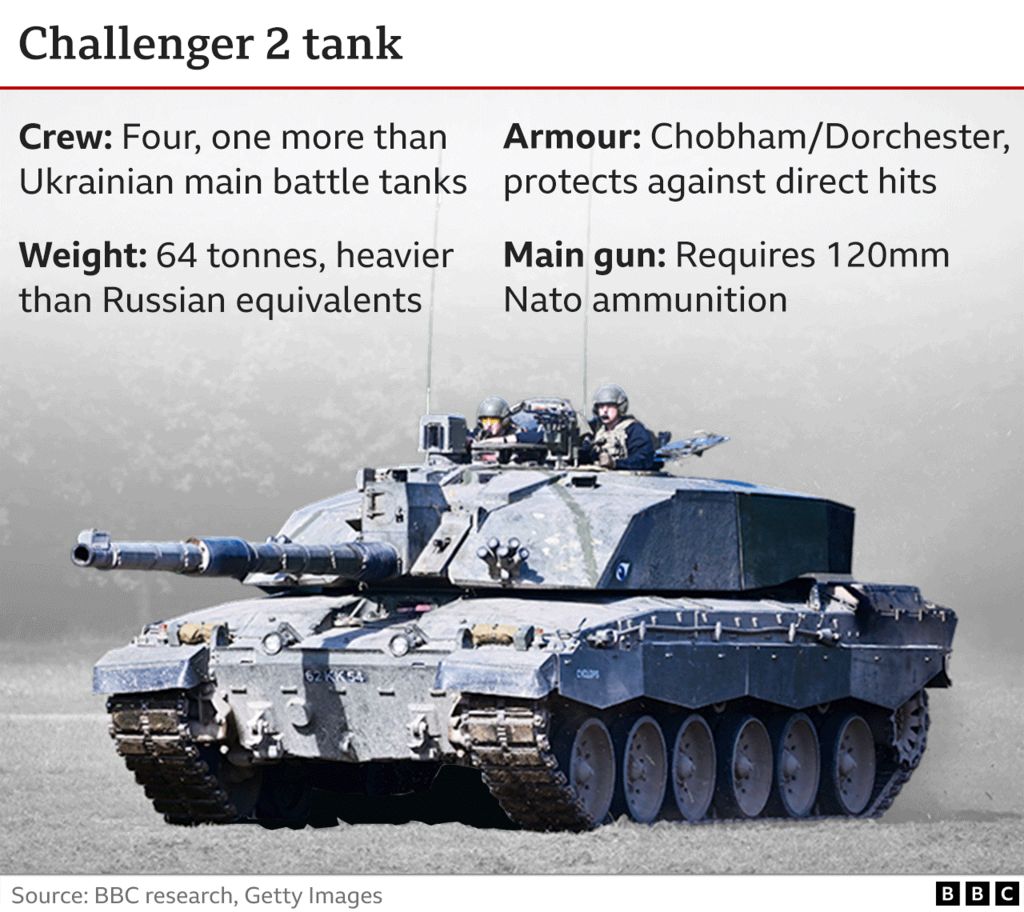 As it stands, Poland has plans to send 14 of its German-made Leopard tanks.
But the tanks, which are in greater supply and used by a number of European armies, need approval from Germany to be exported to Ukraine.
Ukraine also has hopes that the US will supply some of its Abrams tanks, which use the same ammunition as the Leopard.
Earlier this month, Germany and the US agreed to join France in sending armoured fighting vehicles to Ukraine – a move seen as a significant boost to its military's capability on the battlefield.
Shadow defence secretary John Healey said the government had "Labour's fullest backing" for the decision to send the Challengers.
He said: "Modern tanks are crucial to Ukraine's efforts to win its battle against Russian aggression."
Responding to the news of the Challenger tanks, Russian Foreign Ministry spokeswoman Maria Zakharova said: "As we've said previously, weapons supplies are legitimate targets for Russian strikes."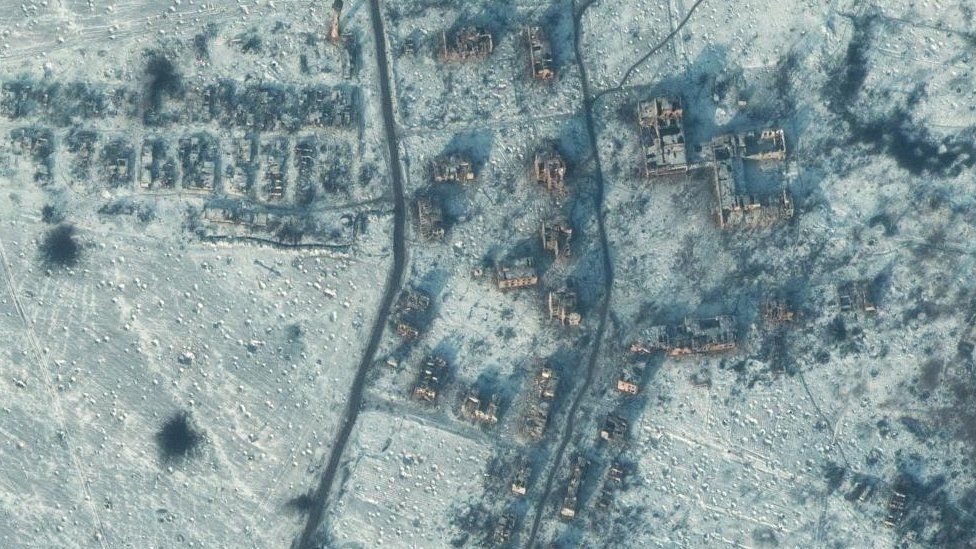 Earlier, Russia's military announced it had captured the salt-mining town of Soledar after a long battle, calling it an "important" step for its offensive.
The victory would allow Russian troops to push on to the nearby city of Bakhmut, and cut off the Ukrainian forces there, a spokesman said.
But Ukrainian officials said the fight for Soledar was still going on and accused Russia of "information noise".
On Saturday, missile attacks were reported at locations across Ukraine, including critical infrastructure sites in the Kharkiv and Lviv regions, according to local officials.
The attacks are part of a broader campaign in recent months from the Russian military, who have been bombarding Ukrainian infrastructure since October, causing blackouts and disruptions to central heating and running water in freezing winter conditions.