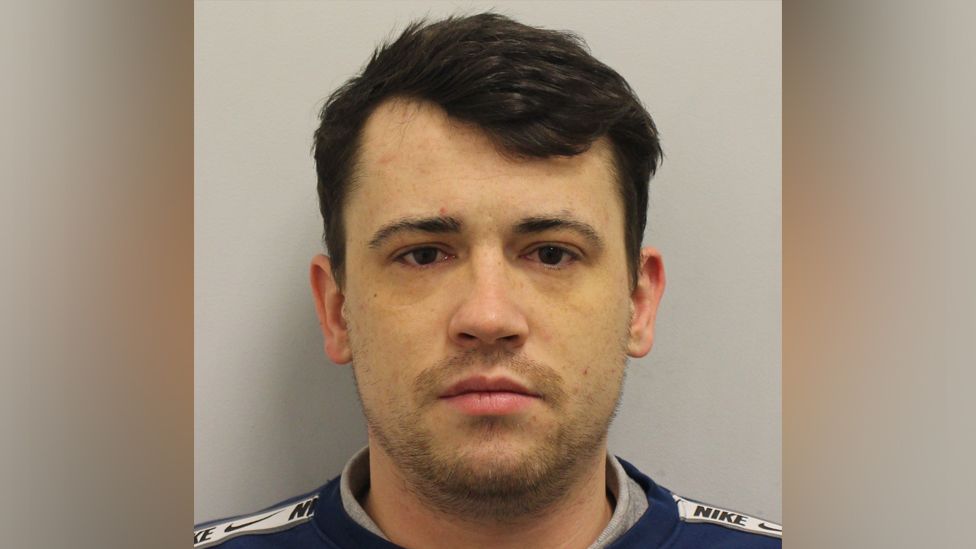 A man with a history of violence was able to sexually assault and murder a law graduate after mistakes were made by probation staff, a report has found.
Jordan McSweeney, 29, attacked Zara Aleena in June 2022, nine days after his release on licence from prison.
He had been wrongly assessed as "medium risk" by staff who were under "mounting pressure" at the time, Chief Inspector of Probation Justin Russell found.
"Immediate steps" to address the issues are being taken, the government said.
Mr Russell also told the BBC it was "impossible to say" if the public was safe due to the "quality" of work being carried out by parts of the probation service.
In December, McSweeney was given a minimum term of 38 years by a judge at the Old Bailey for the "terrifying and ruthless" attack on 35-year-old Ms Aleena.
He had admitted savagely kicking and stamping on the trainee solicitor, who was walking home in Ilford in east London when she was assaulted. McSweeney had 28 previous convictions for 69 separate offences, dating back 17 years, Mr Russell's report said.
The prolific thief, from Dagenham in east London, was described in court as a "damaged person" who had experienced a troubled childhood during which domestic violence was the "norm". He was taken into care and expelled from school; he sold drugs and took part in bare-knuckle fights for money.
McSweeney had served nine prison terms for crimes including burglary, theft and possession of an offensive weapon prior to the attack on Ms Aleena, in the early hours of 26 June. He also had a documented history of violence towards ex-partners.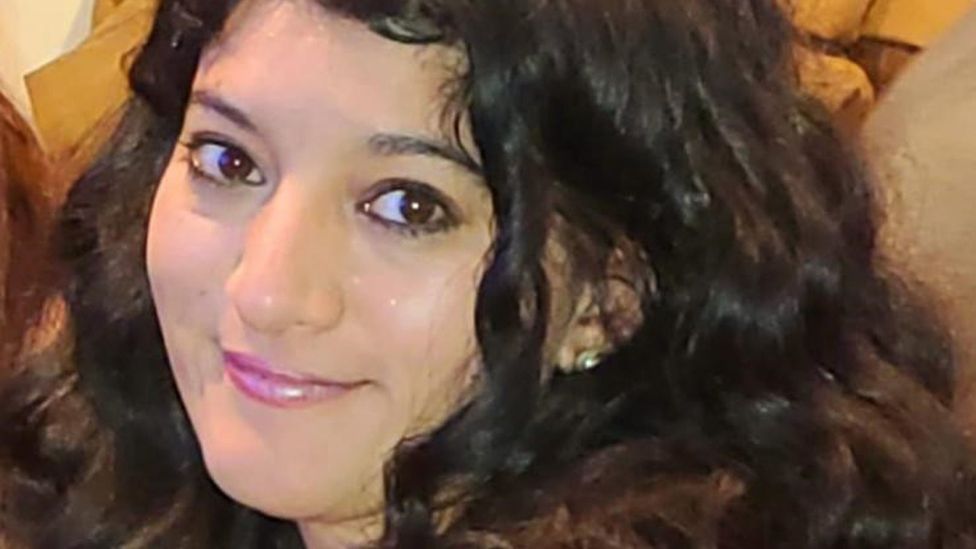 Mr Russell's report described how his case was allocated to a probation officer only nine days before he left prison, meaning there was little time for planning his supervision.
Information about some of McSweeney's violent behaviour, including the details of a restraining order taken out against him in 2021, was not part of his probation assessment, the report found. Where he was going to stay was not known at the point of his release, and he was not monitored with an electronic tag.
McSweeney's licence was soon revoked because of his failure to attend any meetings with probation officers, however it was not decided he should be recalled to prison until 24 June, the report said. He murdered Ms Aleena two days later. One worker faced disciplinary action over the case.
"Once that decision (to recall McSweeney) had been made, there were also delays in signing the necessary paperwork to initiate the recall. Had this been done sooner, opportunities for the police to locate and arrest McSweeney would have been maximised," the report said.
McSweeney had been assessed as medium risk because his offences, his behaviour in prison and his criminal history were "reviewed in isolation", Mr Russell's report found. It said that if the Probation Service had correctly assigned McSweeney as high risk, more urgent action may have been taken after his release.
"The Probation Service failed to do so, and he was free to commit this most heinous crime on an innocent young woman," Mr Russell said.
Speaking to the BBC, the chief inspector of probation said there was a "chronic" shortage of probation officers across England and particularly in London.
During the last inspection, 50% of posts were found not to have been filled in parts of the capital with a total of 500 vacancies, he explained.
"In this particular case we found a very heavily overloaded senior probation officer supervising a probation officer who had 50% more workload than they should have had," Mr Russell said.
Asked if the public were safe, he said it was "impossible to say… given the quality of work that is sometimes happening in local probation areas".
Mr Russell added that HM Inspectorate of Probation had rated 10 out of 17 probation areas across England and Wales as "inadequate" during the last 18 months, which "simply isn't good enough".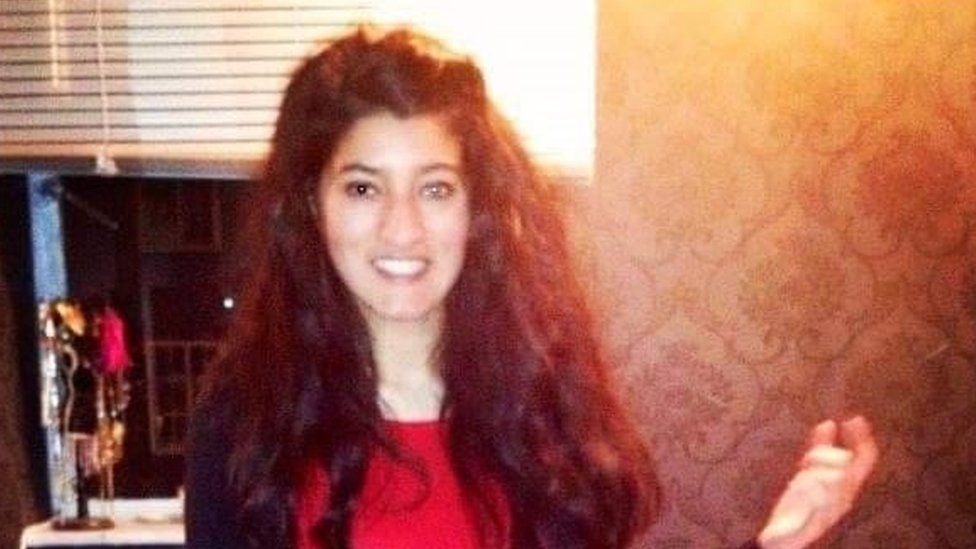 The Ministry of Justice said it had recruited 2,500 probation officers in the last two years and intended to recruit another 1,500 by March.
It added that fewer than than 0.5% of the 200,000-plus offenders subject to probation supervision every year were convicted of another serious offence.
The report makes nine recommendations, among them a call for an urgent senior-led review to ensure all staff understand the difference between high and medium-risk offenders.
Policing Minister Chris Philp told the BBC the recommendations had been accepted "in full" by the Probation Service and would all be implemented.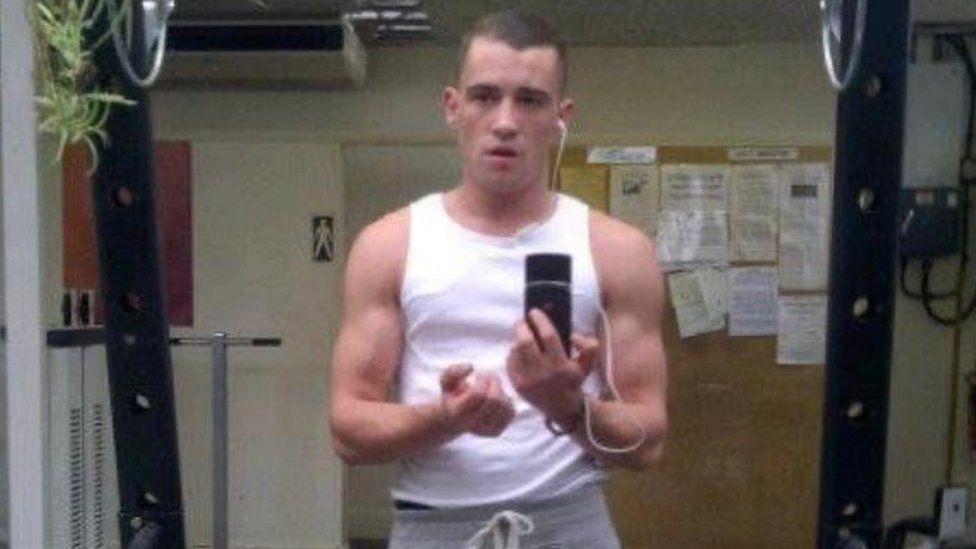 Mayor of London Sadiq Khan said the "failure" of the Probation Service in this case was "symptomatic of wider issues" and blamed "government policies and cuts".
"This must never be allowed to happen again," he said.
"Women and girls have the right to be safe and to feel safe – whatever the time of day and wherever they are. But for these failings, Zara would still be here and her loved ones would not have to bear the burden of a life without her."

Zara Aleena was killed walking back from a night out by a sexual predator, only recently released from prison, labelled a "danger to any woman".

Ian Lawrence, general secretary of the probation and family court union Napo, said he would not blame staff who were "doing their best trying to hold the service together".
"I think the blame for this systemic failure lies firmly at the hands of the secretary of state for justice, and I want that secretary of state to meet with me, and practitioners, so they can get an idea of how hard it is at the front line."
Prisons and Probation Minister Damian Hinds said the government was taking "immediate steps to address the serious issues raised" by the McSweeney and Damien Bendall cases.
Mr Hinds said this involved the instigation of mandatory training to improve risk assessments and the implementation of new processes to guarantee the swift recall of offenders.


Related Internet Links
The BBC is not responsible for the content of external sites.