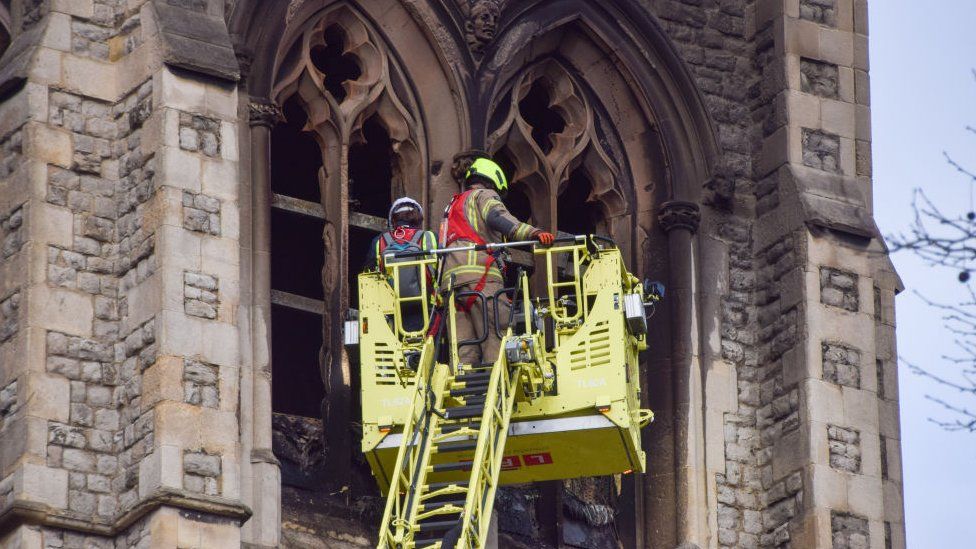 Firefighters across the UK have voted for strike action in a row over pay.
The Fire Brigades Union said while it had a mandate to take its members out on strike, it would not announce any dates until after it meets employers.
More than 80% of members who voted backed strike action across England, Scotland, Wales and Northern Ireland when they were balloted last month.
The government said the threat of strikes would be "disappointing and concerning for the public".
The FBU said it would delay announcing any strike dates until after it had met fire service employers – the brigades in English local authority areas, the regional fire services in Wales and the national organisations in Scotland and Northern Ireland.
That meeting is scheduled for 8 February – where the FBU said it hoped to receive a revised pay offer.
The union says that since 2010, its members have experienced a 12% drop in real terms earnings.
It also says that in the same period, about one in five firefighter jobs have been cut.
Of the 73% of union members who voted, 88% of staff voted to take action.
In a separate ballot, control room staff in the north-west of England also agreed to the proposed walkouts.
The earliest likely date for any action would be 23 February.
If the strike goes ahead, it will be the first nationwide walkout over pay in 20 years.
Matt Wrack, general secretary of the Fire Brigades Union, said the government "need to wake up and wise up to the level of anger among their employees about falling real pay in the fire service".
He told BBC Radio 4's PM programme: "They clearly have misjudged the mood… and now they best move. Otherwise we'll be setting strike dates."
In response, Downing Street said the government would urge the FBU to "reconsider and keep negotiating".
The prime minister's official spokesman said the government was working to "mitigate the possible risks that [strike action] poses".
Elena Whitham, Scottish government community safety minister, called the strike threat "disappointing".
She said: "At this point, we would encourage continued negotiations through the well-established collective bargaining arrangements."
The FBU said it has a negotiated agreement in place so that striking firefighters will respond to major incidents, with the agreements made between services locally.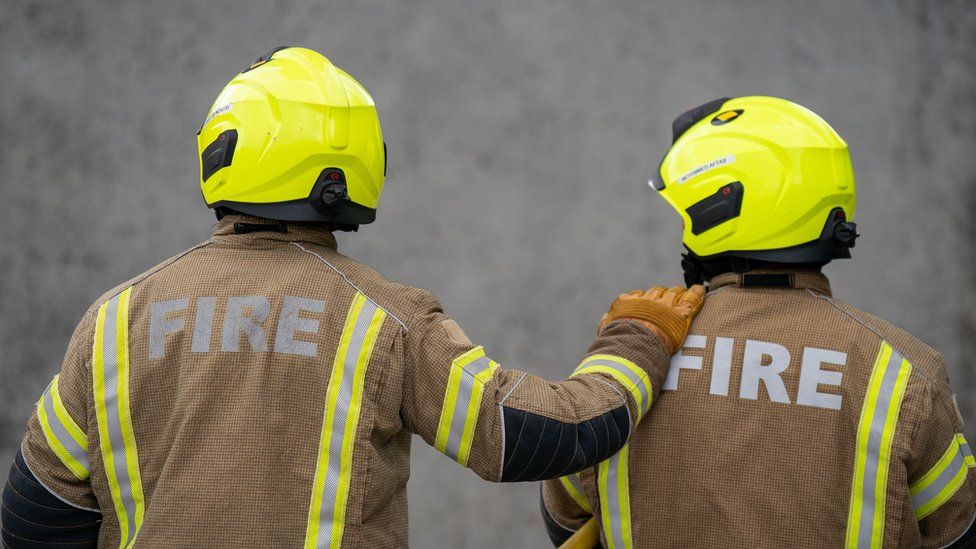 Yvette Cooper, shadow home secretary, said: "No one, including firefighters themselves, wants a strike.
"It is this Conservative government's reckless behaviour that has crashed the economy, and their failure to get a grip on inflation means working people are struggling more and more. This is their mess to fix."
She said the home secretary should "get around the table and talk".
Union members rejected a previous 5% pay offer in November, arguing it would equal a real-terms pay cut given current high rate of inflation.
Inflation measured by the Consumer Prices Index rose by 10.7% in the 12 months to November 2022.
Currently, a trainee firefighter in London can earn a salary of £28,730, including London weighting. Once they are qualified, their salary can increase to £37,032.
Outside London, trainee firefighters earn £24,191 rising to £32,244 after qualification.
The FBU is the latest union to vote to take action over pay offers that do not match the rising cost of living.
The government said that meeting double-digit demands would hamper efforts to bring down inflation.