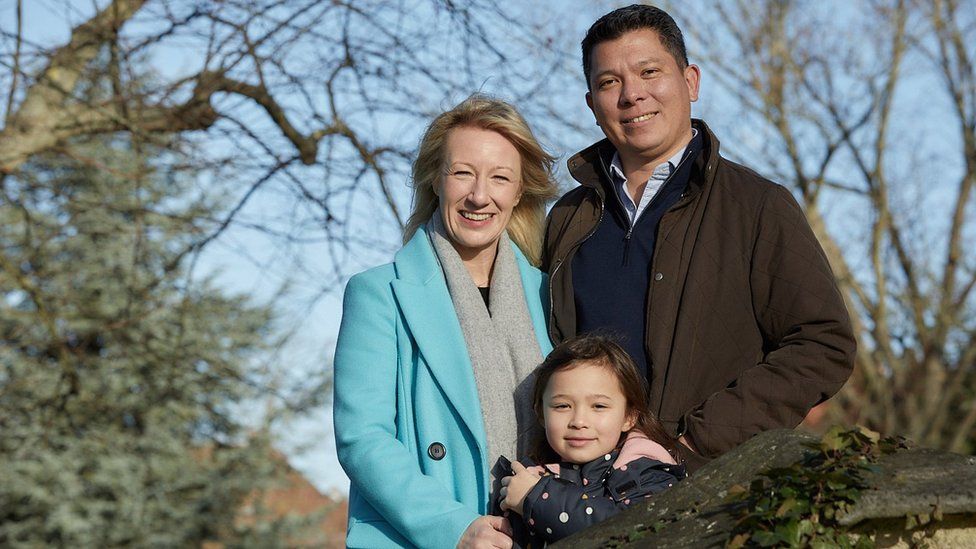 The head teacher of Epsom College was shot dead by her husband, before he killed their daughter and took his own life with the same gun, police believe.
George Pattison, who had a gun licence, is believed to have killed Emma Pattison and seven-year-old Lettie at the family home in school grounds.
Mrs Pattison made a distressed call to a family member some time late on Saturday evening, the BBC understands.
By the time the relative arrived, all three were dead.
Surrey Police confirmed the family's next of kin have been informed and are being supported by specialist officers.
Police said an investigation was being carried out to establish the full chronology and circumstances of the incident.
They confirmed a firearm, licensed and registered to Mr Pattison, was found at the scene and has been recovered by officers.
However, causes of death will not be confirmed until post-mortem examinations have been completed later this week.
Mr Pattison's gun licence had been recently updated.
Surrey Police made a routine phone call to the 39-year-old chartered accountant in the days preceding the killings, because the details of his new home address needed to be checked.
The force said that "due to the short period of time between that contact and this incident, we have made a referral to the Independent Office for Police Conduct".
It is understood that the couple was not known to Surrey Police.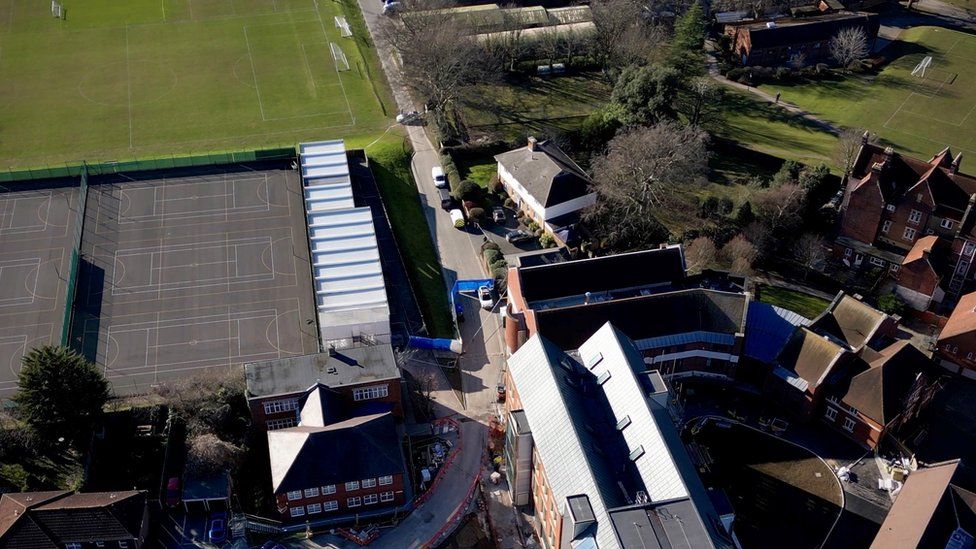 Police also confirmed they were aware of "speculation" regarding a firing range at the school.
"We can confirm this range does not form part of our scene or our inquiries. Any reporting to suggest otherwise is inaccurate," they added.
Det Ch Insp Kimball Edey said: "This is an incredibly traumatic incident and we are working around the clock to investigate and understand the exact circumstances which led to this point.
"We understand the public concern and upset, and we will clarify what we can, when we can, while respecting the right to a level of privacy for the families of those who have lost their lives."
Mrs Pattison was appointed the first female head teacher of Epsom College five months ago. She has been praised for her dedication and inspirational leadership.
Prior to working at Epsom, Mrs Pattison spent six years as the head teacher of Croydon High School in south London.
Mr Pattison was a chartered accountant who was director of a management consultancy firm called Tanglewood 2016, according to Companies House.
In December, Mrs Pattison told a podcast run by students that her move had been "a really big change for my family", adding: "I've got a new job, my husband got a new job, which wasn't meant to happen, but did, and my daughter has started a new school."


Related Internet Links
The BBC is not responsible for the content of external sites.