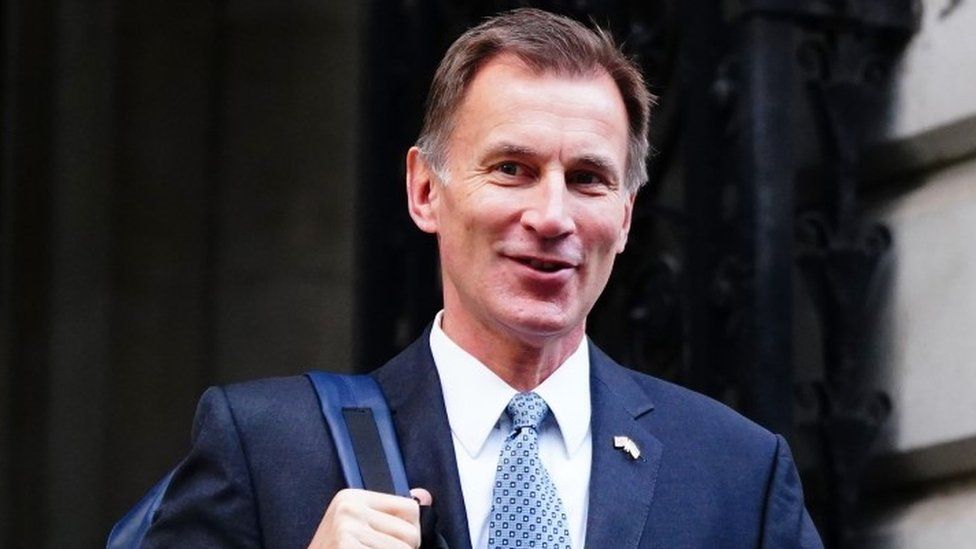 Jeremy Hunt will use his Budget to boost the lifetime allowance for pension savings of up to £1.8m to encourage people to keep working.
The chancellor could also increase the £40,000 annual cap on tax-free contributions to pensions.
It is expected millions could benefit from the rise – which would address government concerns that people earning higher wages retire earlier, particularly doctors and consultants.
The Treasury said it would not comment.
Currently, the so-called lifetime allowance – the amount you can accumulate in your pension pot before extra tax charges – is £1.07m.
The amount workers can save into a pension before paying tax is also expected to rise to as much as £60,000 from the current £40,000.
The move is part of government plans to persuade workers to stay in work for longer, expected to be a big part of Chancellor Jeremy Hunt's Budget on Wednesday.
The lifetime allowance is the total amount of money you can build up in a workplace defined benefit pension scheme and savings in a defined contribution pension before you face a further tax charge. The tax is levied on the excess over the allowance. The state pension is not included in the calculation.
The charge comes at certain times, such as when you start to draw a defined benefit pension. The allowance had been scheduled to remain at £1.07m until 2025-26.
It has been seen as a particular issue in the medical profession, leading to some doctors and consultants reducing their hours or retiring early from the NHS because they were in danger of breaching the allowance. They calculated that continuing to work was counterproductive for their finances.
The annual allowance is the amount you can build up each year, before facing a tax charge, and has been subject to much of the same debate.
UK economic growth has flatlined in recent months and the Bank of England expects the UK to enter a recession this year. Many industries have struggled to recruit workers, though job vacancies are falling.
The latest official figures show that although job vacancies fell for an eighth consecutive month, the number of vacancies remains high at 1.1 million.
Earlier this year, Mr Hunt pledged to consider changes to encourage the over-50s who had taken early retirement during or after Covid to return to work, saying he "would look at the conditions necessary to make work worth your while".