Women and children have been failed by the Metropolitan Police, with racism, misogyny, and homophobia at the heart of the force, a blistering review says.
Baroness Casey says a "boys' club" culture is rife and the force could be dismantled if it does not improve.
The Met's Commissioner Sir Mark Rowley has apologised to Londoners.
He said: "It is ghastly. You sit down and read that report and it generates a whole series of emotions. It generates anger, frustration, embarrassment."
The report begins with a tribute to Sarah Everard's mother and a quote from her victim impact statement, given in court. It says "those crimes and those betrayals of trust" led to this review.
The 363-page report condemns the force as institutionally racist, misogynist and homophobic. Staff routinely experience sexism, it adds. There are racist officers and staff, and a "deep-seated homophobia" in the organisation.
In London, Baroness Casey says policing by consent – the idea ordinary people trust the police to act honourably and be held accountable – is broken.
The report says leadership teams at the top of the Met have been in denial for decades, and there has been a systemic failure to root out discriminatory and bullying behaviour.The force, it says, has failed to protect the public from officers who abuse women.
Asked if there could be more officers like Couzens and Carrick still within the force, Baroness Casey said: "I cannot sufficiently assure you that that is not the case."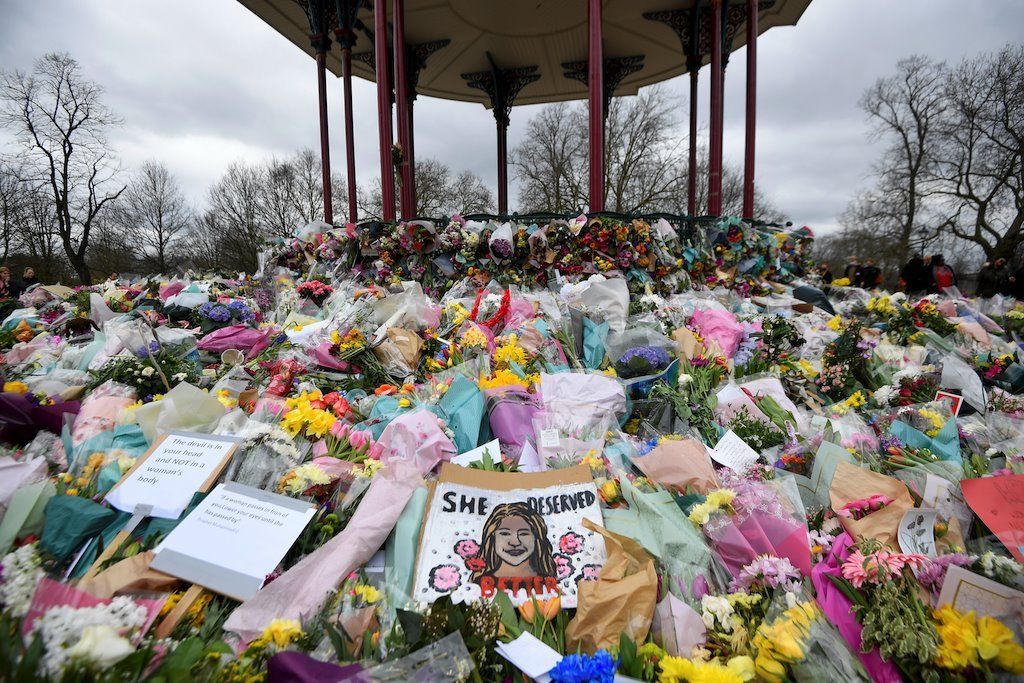 Black officers are 81% more likely to be in the misconduct system than white colleagues, the report adds.
"Attempts to improve diversity in the Met are not succeeding," Baroness Casey says in the report. "The Met's response to discrimination is wholly unsatisfactory.
"Deep in its culture it is uncomfortable talking about racism, misogyny, homophobia and other forms of discrimination."
Dilapidated fridges were repeatedly found overpacked and how, during last summer's heatwave, a freezer broke down – all of the evidence inside had to be destroyed, meaning cases of alleged rape were dropped
Discrimination towards female colleagues; bags of urine being thrown at cars; male officers flicking each other's genitals; and sex toys being placed in coffee mugs
How a review heard about initiation rituals, including people being urinated on in the shower
One Sikh officer had his beard trimmed; while another had his turban put in a shoe box; and a Muslim officer found bacon in his boots
Almost one in five of Met employees surveyed had personally experienced homophobia
Baroness Casey says she accepted the Met had been "disfigured" by what she described as a decade of austerity and funding cuts.
Pressure on the Crown Prosecution Service (CPS), on courts and an expanding London population are also citied as "significant challenges" for the Met.
But she says she felt not enough had changed since the 1999 Macpherson report, published after the murder of black teenager Stephen Lawrence, which labelled the Met "institutionally racist".
"That's not on Cressida Dick," Baroness Casey told reporters – acknowledging Sir Mark's predecessor as the force's commissioner, who resigned last year.
"That's on every commissioner and a lot of politicians. It is rot when you treat Londoners in a racist fashion, that goes over a long period of time," she wrote.
In total, the review made 16 recommendations and said changes were needed to "create a radically improved new London Metropolitan Police Service".
Baroness Casey said the scale of required reforms were on a par with the transformation of the Royal Ulster Constabulary, into the PSNI, in 2001.
She said the specialist Parliamentary Protection Diplomatic Command department – the team Couzens had been a member of – should be disbanded in its current forms, and firearms officers re-vetted.
The report said a dedicated women's protection service needed to be set up, and that there should be a fundamental reset of stop and search in London.
Baroness Casey concluded: "If sufficient progress is not being made at the points of further review, more radical structural options – such as dividing up the Met into national, specialist and London responsibilities – should be considered."
Home Secretary Suella Braverman said it was "clear that there have been serious failures of culture and leadership in the Metropolitan Police". She says Sir Mark Rowley had been working "to restore confidence in policing in London".
Sir Mark said he felt a level of pride that his officers spoke out: "It is our men and women, who care about policing in London, who have given most of the evidence of that report to Baroness Casey, which is testament to their commitment."
He added: "To be part of an organisation that has let individuals down so badly is deeply upsetting. And that's where part of my own motivation comes from.
"Because we have to right this wrong. We have to deal with these cultural problems. And the vast majority of my colleagues are up for this."