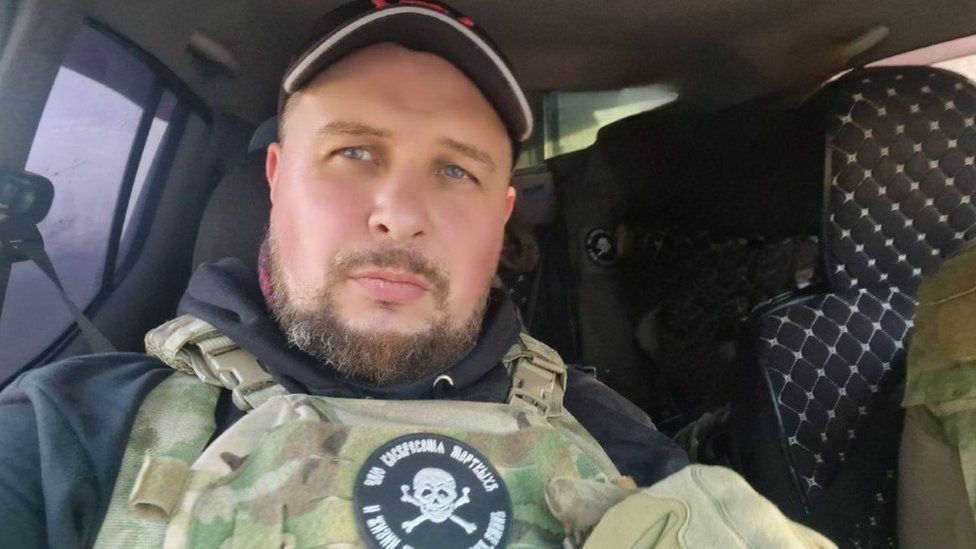 Russian investigators have detained a woman in the hunt for the killers of a pro-war blogger Vladlen Tatarsky in a blast at a St Petersburg cafe.
Darya Trepova, 26, was earlier placed on the interior ministry's wanted list and her arrest was later confirmed by Russia's Investigative Committee.
Russian media reported that Tatarsky was passed a statuette shortly before the blast, and there is speculation a device could have been hidden inside.
Dozens of other people were wounded.
Videos posted on social media showed an explosion and people wounded on the street.
Russian authorities say they are investigating the attack in the centre of Russia's second biggest city as a "high-profile murder".
Russian media reported that Ms Trepova was arrested at anti-war protests in the past.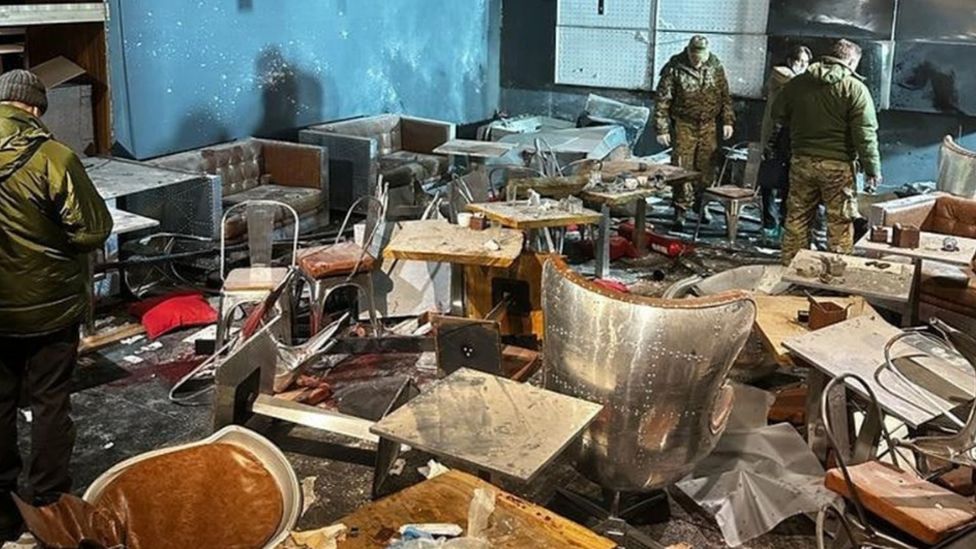 The cafe, Street Food Bar No 1 near the River Neva, was once owned by Yevgeny Prigozhin – who runs Russia's notorious Wagner mercenary group which has taken part in much of the fighting in Bakhmut in eastern Ukraine.
Prigozhin paid tribute to Tatarsky in a late-night video which he declared was filmed from the town hall in Bakhmut. He displayed a flag which he said had the words "in good memory of Vladlen Tatarsky."
Tatarsky, a vocal supporter of Russia's war in Ukraine, was not a Russian official, nor a military officer. He was a well-known blogger with more than half a million followers and, like Prigozhin, had a criminal past.
He was part of a pro-Kremlin military blogger community that has taken on a relatively high-profile role since Russia's full-scale invasion of Ukraine began in February 2022.
Tatarsky is among those who have gone so far as to criticise the Russian authorities, slamming the military and even President Vladimir Putin for setbacks on the battlefield.
The military bloggers have provided information about the war in a country where many have become frustrated with the lack of accurate information from official sources.
Information provided by the Russian military, Kremlin-controlled television and state officials has been criticised for being inaccurate.
Last week, several official Russian sources shared a video allegedly showing Ukrainian troops harassing civilians. Western analysts proved using open-source information that the video had been staged.
Some pro-Kremlin bloggers also slammed the video as a crude fake. Much of the bloggers' pro-Russian material is not factual either.
Who was behind Tatarsky's murder is unclear, but it is reminiscent of the killing of Darya Dugina, a vocal supporter of the war and the daughter of a Russian ultranationalist. She died in a car bomb attack near Moscow last August.
Russian officials have already hinted that Ukraine is to blame for the explosion. Ukrainian presidential adviser Mykhailo Podolyak blamed the blast on a Russian "internal political fight", tweeting: "Spiders are eating each other in a jar."
The Ukrainians have proved themselves as more than capable of carrying out drone attacks and explosions deep inside Russian territory in recent months. They rarely admit involvement but often drop hints.
The blast could be linked to political infighting in Russia, as Kyiv has said.
There are now a lot of angry men carrying guns in Russia.
With the military running low on troops convicts have been let out of prison, handed weapons and sent to the front. Russian authorities have also conducted large-scale recruitment campaigns for volunteer fighters and recruited some 300,000 men in a "partial mobilisation".
The Kommersant newspaper recently reported that the number of murders committed in Russia last year rose for the first time in 20 years.