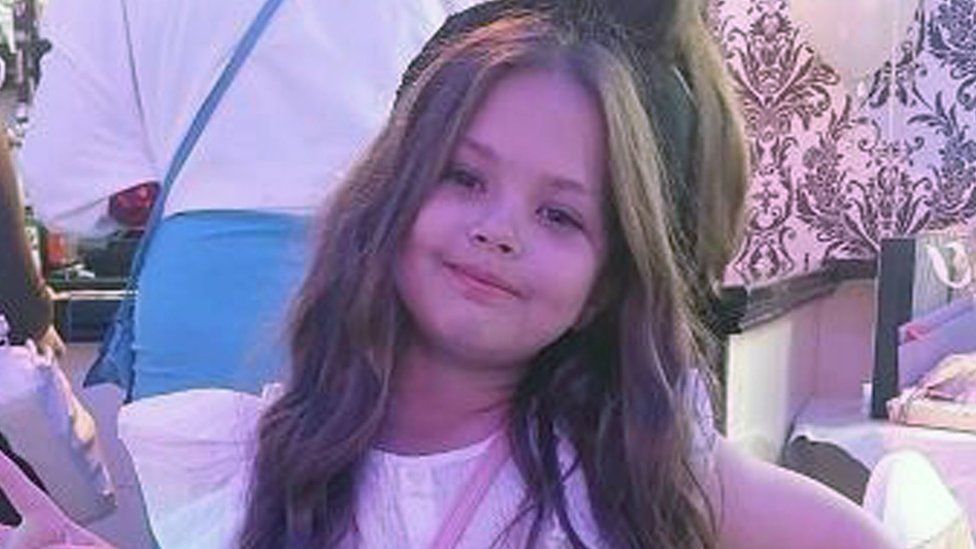 The man who murdered nine-year-old Olivia Pratt-Korbel has been jailed for life and must serve a minimum of 42 years.
Thomas Cashman, 34, refused to go into the dock for the sentencing and none of his family were present in court.
He fatally shot Olivia and injured her mother Cheryl Korbel as he chased a fellow drug dealer into their Liverpool home on the evening of 22 August.
The judge said his failure to appear was "disrespectful" to Olivia's family.
John Cooper KC, defending, said Cashman had not attended the hearing as he claimed the Crown Prosecution Service were singing "We are the Champions" following his conviction.
He said Cashman was concerned it was "turning into a circus".
During sentencing in his absence at Manchester Crown Court, Mrs Justice Amanda Yip said drug dealer Cashman was "not of previous good character" and had made it quite clear he was a criminal and had "demonstrated no remorse".
"His failure to come into court is further evidence of that."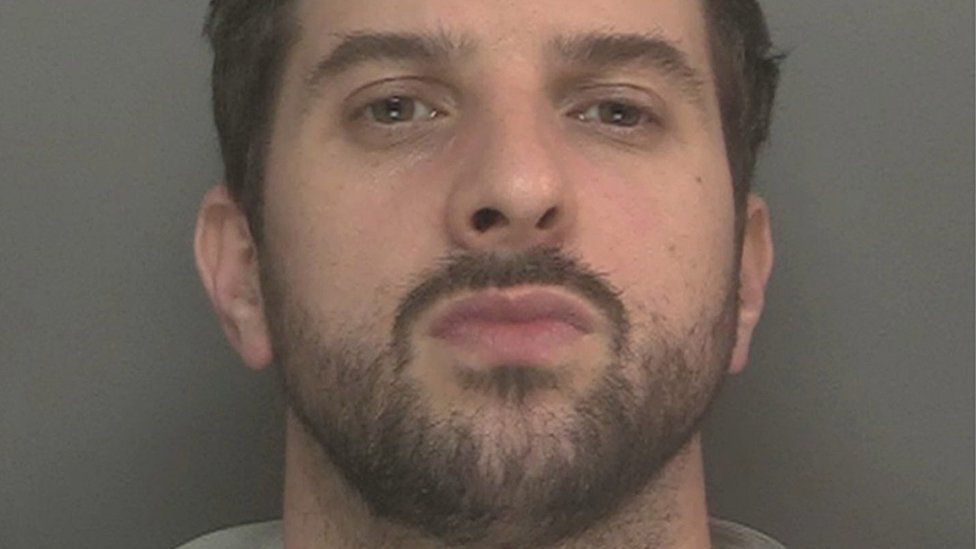 Ms Korbel was in tears clutching a teddy made from her daughter's pyjamas as she made her victim impact statement in the witness box.
"I cannot get my head around how Cashman continued to shoot after hearing the terrified screams and utter devastation he had caused," she said.
"He doesn't care. His actions have left the biggest hole in our lives."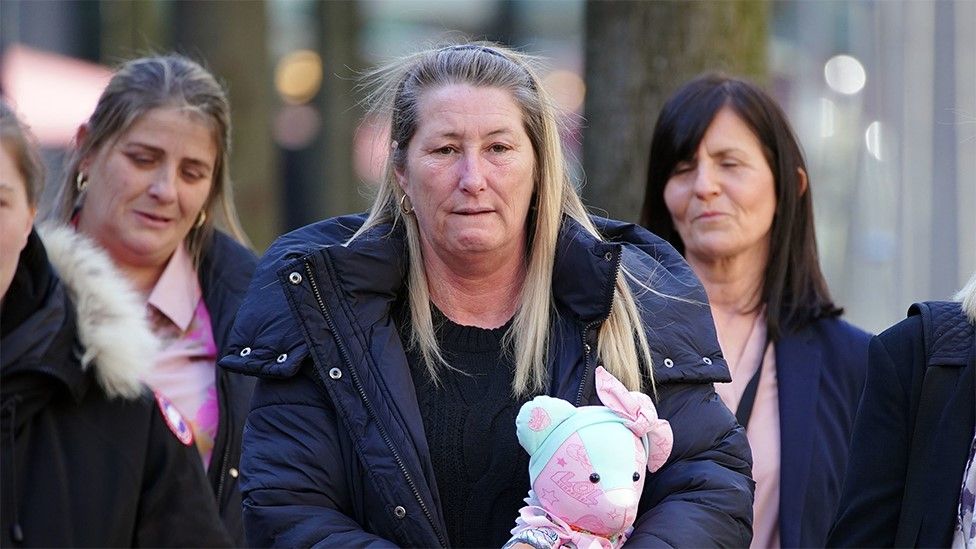 She added: "It's so very quiet without her, I just can't cope with the silence."
Ms Korbel told the court every afternoon she thought about the end of the school day, adding: "My mind keeps telling me that I've forgotten to pick her up from school."
The jury heard 36-year-old Joseph Nee was the intended target of the attack and Cashman, armed with two guns, has been "lying in wait" for his fellow drug dealer.
Olivia's father John Pratt said in his victim impact statement he was "heartbroken" and had "nightmares about how she died, and the nightmares won't go away".
Directed at Cashman, he said: "You have denied my beautiful girl Olivia her future… I will never see her on her wedding day, and walk her down the aisle… and see her grow into the beautiful woman she was destined to become.
"We have been robbed of her future. Because of you she will be forever nine."

BBC Panorama investigates how Liverpool came to dominate the UK drug market and how organised crime brought death to Olivia Pratt-Korbel's door.



At Manchester Crown Court
Judith Moritz, BBC North of England Correspondent
There were gasps from the public gallery as the sentence was announced.
Olivia's mum Cheryl and other relatives were crying, while some police officers were also tearful.
Outside the courtroom, Olivia's mum and aunties are hugging and crying.
This isn't just about justice for the nine-year-old and her family. It's also a moment for the whole community in Dovecot, Liverpool.
The lengthy imprisonment of Thomas Cashman will reassure those he intimidated, and who lived in fear of him. They may feel a bit safer as a result.
But it won't solve the bigger issues which allowed him to flourish. The drugs trade will continue, and the availability of firearms is still a problem.
The jailing of Cashman is a big victory for the police. But they know there's still much to do, to clean up the streets where he operated.


Commenting on Cashman's refusal to enter the dock, a Ministry of Justice source said: "Olivia Pratt-Korbel and her family weren't able to hide from Thomas Cashman's crime – so he shouldn't be able to hide from justice.
"This is exactly why the Deputy Prime Minister [Dominic Raab] is committed to changing the law so that offenders are forced to face the consequences of their actions."


Related Internet Links
The BBC is not responsible for the content of external sites.