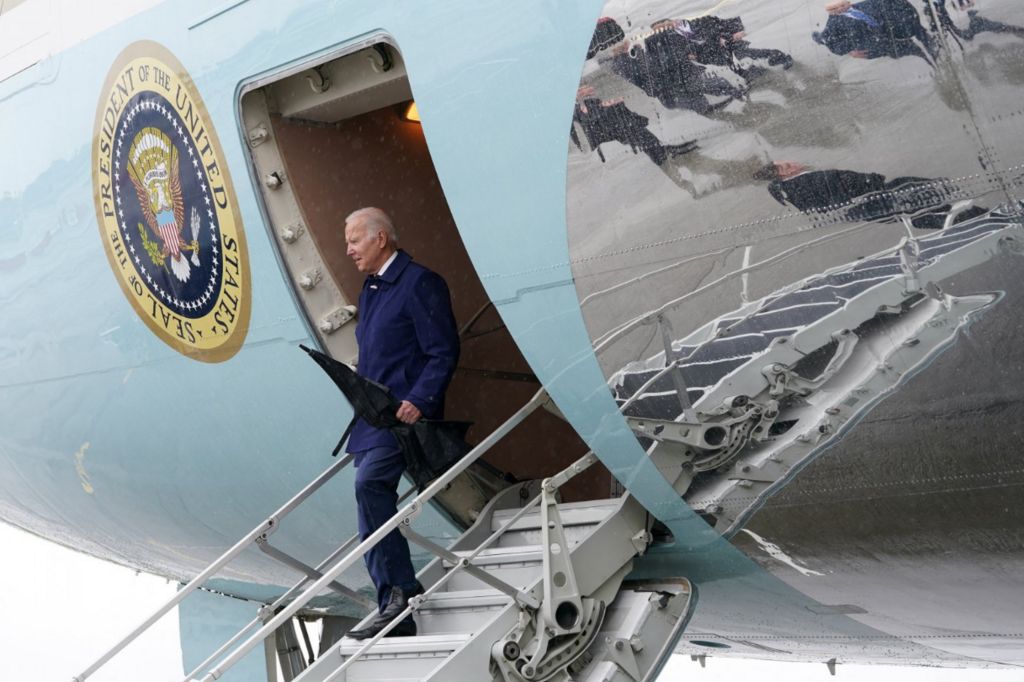 US President Joe Biden has started his three-day visit to the Republic of Ireland by meeting the country's leader Leo Varadkar.
He travelled from Northern Ireland on Air Force One, having spent a short time in Belfast to mark 25 years since the Good Friday peace agreement.
He was met on the rain-soaked runway at Dublin Airport by the taoiseach (Irish prime minister).
On the next leg of his trip he met distant relatives in the Cooley Peninsula and the village of Carlingford in County Louth.
In Carlingford crowds lined the quayside as the presidential motorcade arrived.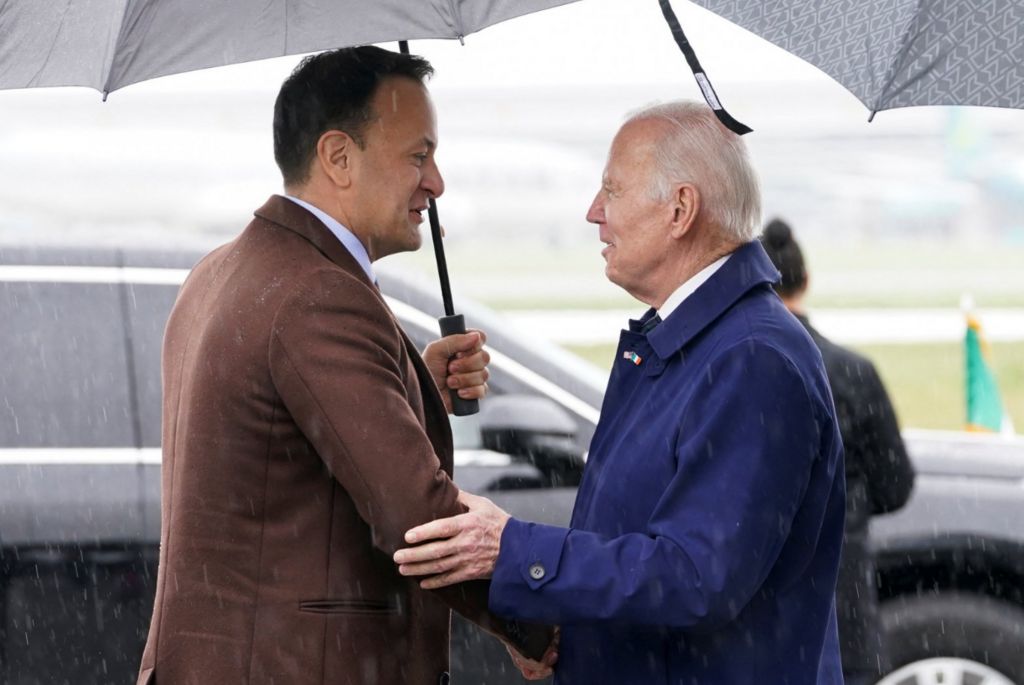 Earlier Mr Biden completed a brief-but-landmark visit to Belfast, where he called for politicians to restore the power-sharing government at Stormont, which collapsed over a year ago.
Mr Biden used a speech at Ulster University to praise the "tremendous progress" since the Good Friday Agreement was signed in 1998.
The peace deal largely brought to an end more than 30 years of violent conflict knows as the Troubles.
"This place is transformed by peace; made technicolour by peace; made whole by peace," he said.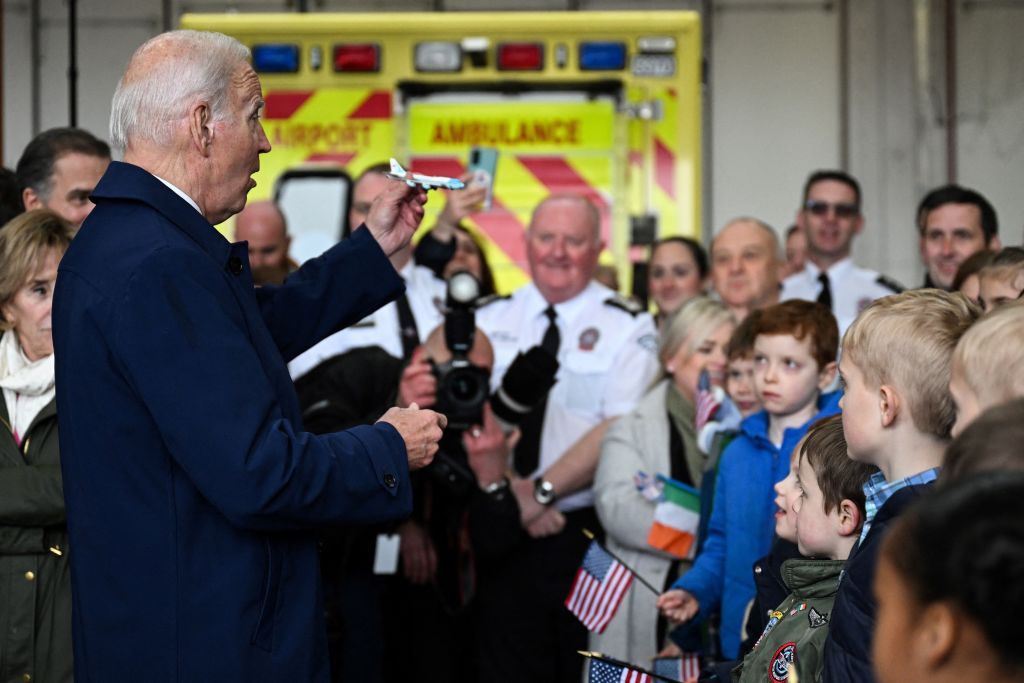 President Biden regularly speaks of his Irish heritage and had promised to visit the country during his presidency.
A US genealogist who researched Mr Biden's lineage has estimated he is "roughly five-eighths" Irish.
President Biden's maternal great-great-grandfather Owen Finnegan departed Carlingford in County Louth in the late 1840s to travel to America.
Among his great-grandparents was Edward Blewitt, who left the west coast town of Ballina in County Mayo in 1850 to emigrate to the US.
He settled in Scranton in Pennsylvania as the devastating Irish potato famine was causing widespread starvation.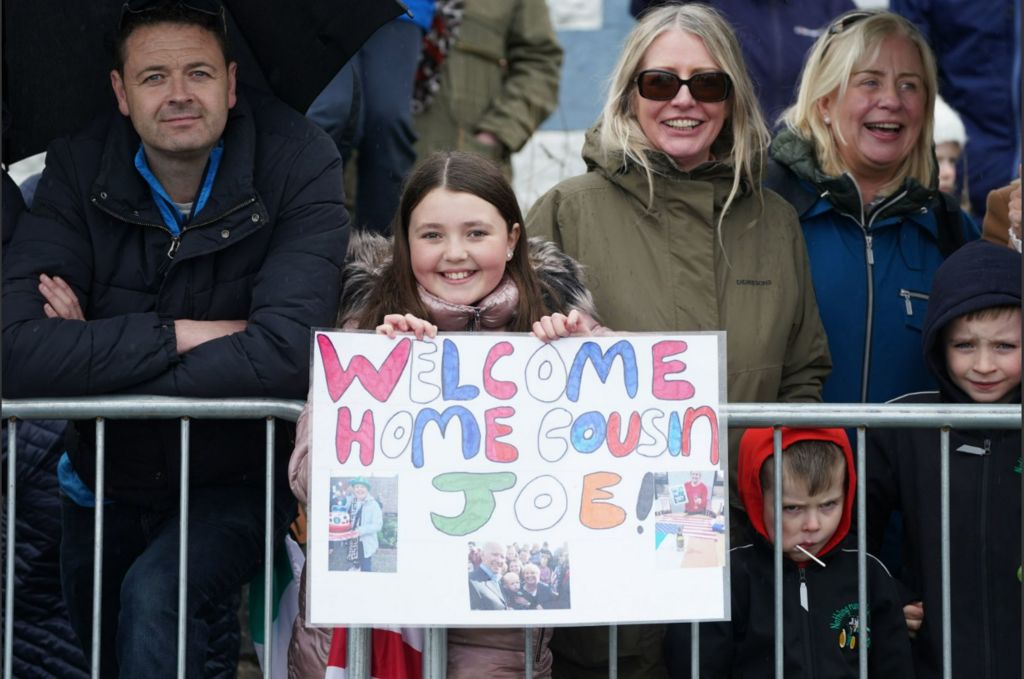 Mr Biden was given a tour of Carlingford Castle alongside the Tánaiste (Irish Deputy Prime Minister) Micheal Martin.
Asked about his feelings on the visit, the president replied: "It's wonderful. It feels like I'm coming home."
Commenting on the wet weather, he added: "It's fine, it's Ireland."
The US president will also visit the border town of Dundalk, where he is expected to greet crowds along Clanbrassil Street.
In the coming days he is expected to speak to politicians at the Oireachtas (Irish parliament) and visiting more relatives in Ballina.