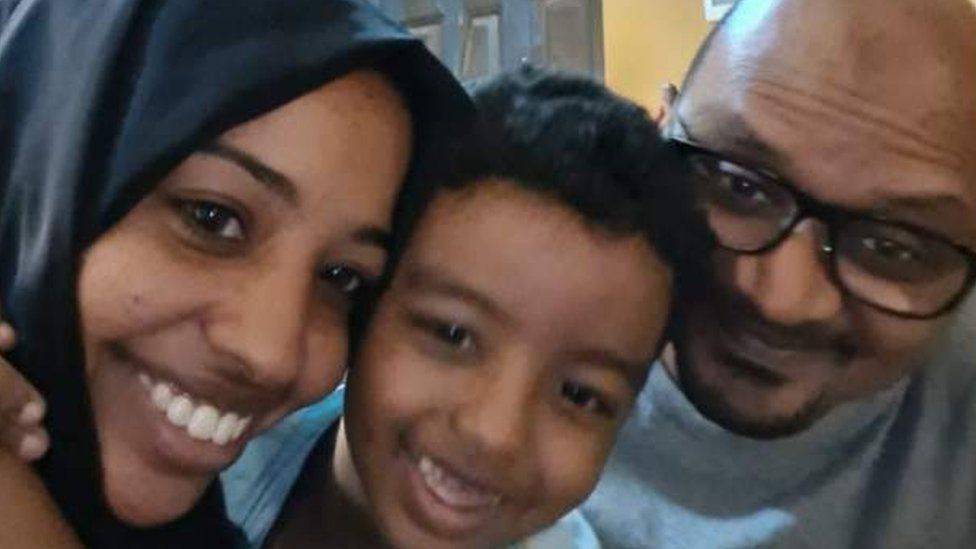 The UK has started evacuating British nationals from Sudan, where intense fighting between rival military forces has been raging for over a week.
People have been told to make their own way to an airfield near the capital Khartoum. It is a potentially perilous journey in the middle of a precarious ceasefire, leaving many Britons thinking hard about what to do.
Wathig Ali, a British citizen in Khartoum, has been trying to return to the UK with his six-year-old child and pregnant wife. But he has been struggling to find anyone who will take them to the airport, which is only an hour away by road.
"We had someone who promised to take us today, but that fell through. So I'm still trying to find transport," he told the BBC earlier on Tuesday.
"I know I am taking a risk going on the journey. Our worst fear is the bombing and the checkpoints on the way to the airport. We have been stuck indoors for days.
"Our house is surrounded by RSF [Rapid Support Forces] soldiers. Some of them are nice, but some are extremely hostile. It is even hard to just be on your doorstep.
"Another problem is it's so hard to find petrol. I have also run out of cash and we can't access the bank. I have tried the British embassy multiple times, but we keep getting the same message."
Back in the UK, families are wracked with worry about relatives in Sudan who they have not been able to contact for days due to broken lines of communication.
Some of them are asking, how will vulnerable relatives make it to the airbase without an escort? British charity worker Yasmin Sholgami's grandparents are stranded in Khartoum without food and water.
Health issues and reports of gunfire and shelling – despite the apparent ceasefire – mean the elderly couple are unable to travel to the airbase on their own.
No-one can get to their house to take them, Ms Sholgami told the BBC on Tuesday. Each time relatives have tried, "they've been shot at by snipers".
Her grandfather is 89 and has a British passport. Her 75-year-old grandmother, who holds a British visa, has diabetes: "She can't get up and needs help from numerous people to make it to the airfield."
"Little does the government know that there are many areas in the centre of Khartoum that are too dangerous to leave your house without help from some sort of official." Ms Sholgami added.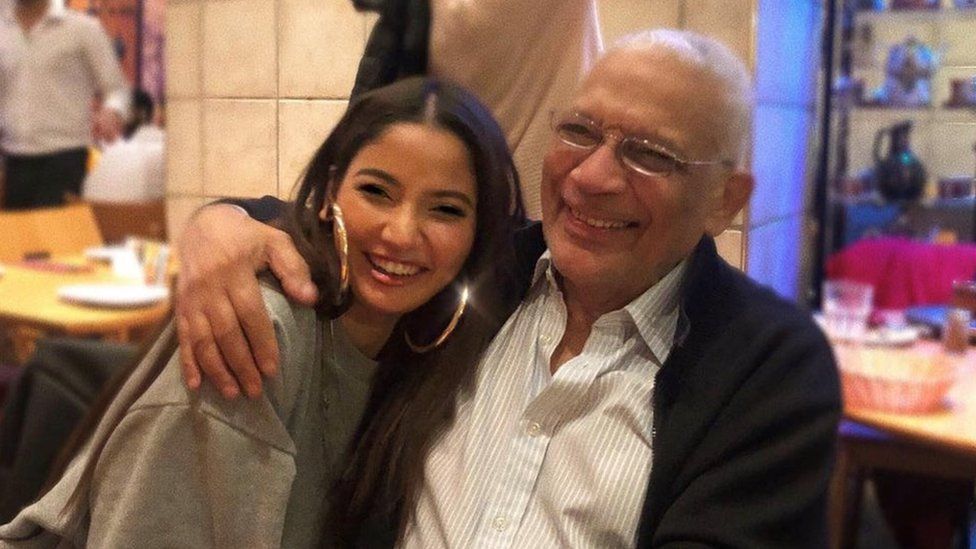 An estimated 4,000 UK nationals are stuck in Sudan – among the highest number of foreign citizens there. Many have spent days stuck indoors with dwindling food and water supplies and no electricity or internet connection.
British nationals told the BBC on Monday – before the UK announced that it had started its evacuation effort – that they felt abandoned as other foreign nationals and British embassy workers were flown out. They also complained of poor communication from the Foreign Office's crisis centre.
Javid Abdelmoneim, whose elderly father was stuck alone in Khartoum, received a call from officials on Monday asking that his dad make his way to the airbase, about 13km (8 miles) outside of the capital.
But there was no way to know if the Foreign Office had been able to get in contact with his dad, as he himself had not been able to reach him.
"He's elderly and alone which means he's high priority, but also means he can't get to the airfield," he told the BBC.
Mr Abdelmoneim said his father ended up travelling with family members in an overland convoy on Monday to the Egyptian border.
Another UK national who chose this way out of Sudan described it as a 15-hour journey through "utter devastation" where he was stopped and robbed at gunpoint before being let go.
Other relatives of stranded UK nationals told the BBC that they too were worried about how effectively the evacuation message was being communicated.
British doctor Sarah Karrar's 76-year-old mother Khadija and two of her brothers are stuck in Khartoum after what was supposed to be a brief visit for a family wedding.
"The only thing we are concerned about is the lines of communication," said Ms Karrar.
"Getting through to them [my family] to give them instructions… will be tricky."
Though she was able to speak to her mother on Monday, Sarah says "the telecommunications are on and off so sometimes we have to try seven to eight people to get through".
On Tuesday evening, Prime Minister Rishi Sunak defended the UK government's approach to getting British citizens out of Sudan, following criticism that the Foreign Office was failing those stuck in Khartoum.
"The security situation on the ground in Sudan is complicated, it is volatile and we wanted to make sure we could put in place processes that are going to work for people, that are going to be safe and effective." Mr Sunak said.
Mr Sunak said more than 1,000 UK citizens in Sudan had been contacted about evacuation plans, and "many more" flights will leave on Wednesday.
Additional reporting by James Kelly, Kris Bramwell, Kayleen Devlin and Gabriela Pomeroy

Are you a British national who has been evacuated from Sudan? Are you still inside the country? If it is safe to do so, share your experiences by emailing haveyoursay@bbc.co.uk.
Please include a contact number if you are willing to speak to a BBC journalist. You can also get in touch in the following ways:
If you are reading this page and can't see the form you will need to visit the mobile version of the BBC website to submit your question or comment or you can email us at HaveYourSay@bbc.co.uk. Please include your name, age and location with any submission.