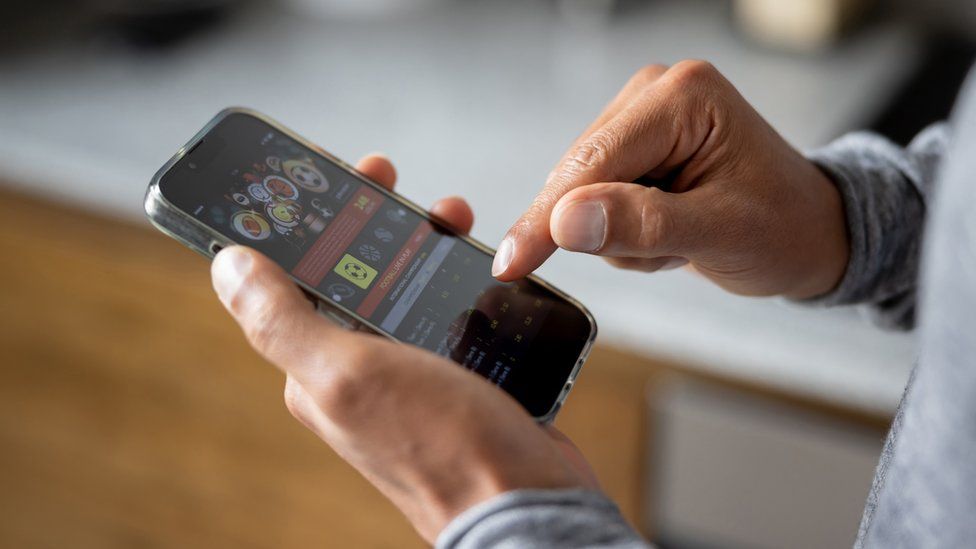 Gamblers who are losing £1,000 a day are expected to face checks as part of new, tougher gambling regulations.
Sources say these will kick in when a gambler loses £1,000 in 24 hours, or £2,000 over 90 days. How these will be carried out is as yet unclear.
Culture Secretary Lucy Frazer, who will outline the plans in Parliament later, says the rise of smartphones means "now there's a Las Vegas on every phone".
Ms Frazer said her "balanced" proposal would still let people enjoy a flutter.
The announcement of what the government's long-awaited white paper actually contains has been delayed at least four times, since the review of gambling laws was first announced by Oliver Dowden, then culture secretary, in 2020.
Since then, there have been regular reports of individual cases of problem gamblers – but the government's solution has been crafted by three different culture secretaries and three prime ministers without seeing the light of day.
Now Ms Frazer believes she has a proposal that is suitable for the digital age.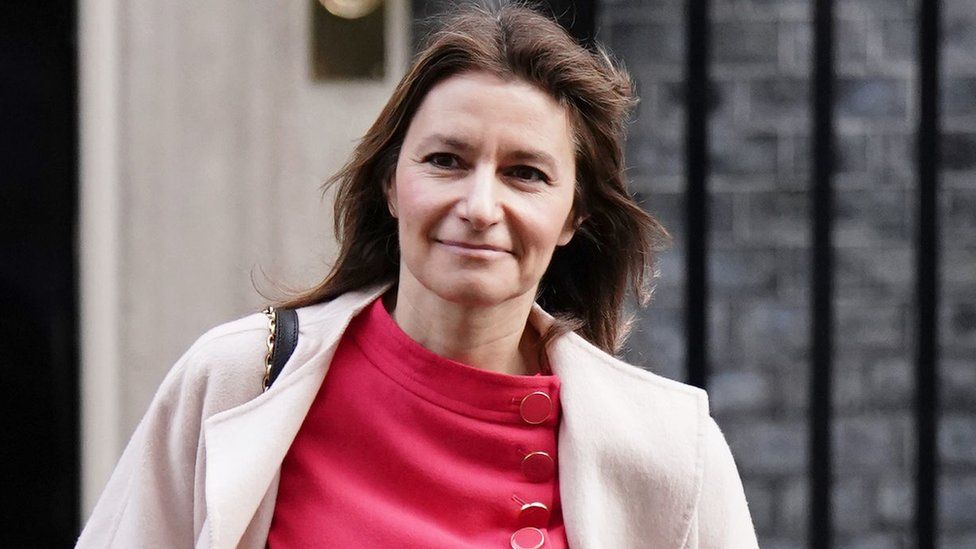 Writing in the Times, she said: "The internet and the rise of the smartphone means gambling is ubiquitous, not just on the high street but everywhere and anywhere, providing round-the-clock access to betting."
Describing the "maze" of sports betting, virtual slot machines, roulette wheels and blackjack tables instantly available on many apps, she added: "Many enjoy these features – but within their means, infrequently or on particular event – but sadly we know this does not apply to everyone."
She pointed out that, for those who become addicted, their smartphone becomes a trapdoor to despair – and said that the government's new approach would "protect the most vulnerable, but not get in the way of the majority of people who want to have a flutter".
One of the proposals that is known about is a mandatory levy to be imposed on gambling firms, to be used to pay for addiction treatment and research.
But it is not yet clear how that funding will be managed.




Reform campaigners and gambling companies we have spoken to believe there will not be much change around advertising and marketing.
That will be a big disappointment to campaigners who feel it is now endemic in sport.
Other planned changes have been strongly welcomed by parliamentarians who have lobbied for reform.
Lord Foster, chairman of Peers for Gambling Reform, said they were "an important step in the right direction".
Conservative MP, Iain Duncan Smith, vice chairman of the All Party Parliamentary Group on Gambling Related Harm said they will "make sure we hold the government's feet to the fire to ensure these measures are implemented swiftly".
The white paper is expected to include the introduction of affordability checks to protect problem gamblers.
The government is also expected to consult on introducing stake limits for online slot bets – the digital version of the old slot machines.
It is thought the range will be from £2 to £15, with suggestions of a lower level for those under 25.
Some gambling firms including Flutter, which owns Paddy Power, SkyBet and Betfair, imposed slot limits of £10 from September 2021.
The compulsory levy on gambling firms is expected to be 1% of net revenue and could raise £140 million a year for education, treatment and research.
At the moment, the levy is voluntary and the money is not put into the NHS – which has not wanted to accept it, for ethical reasons.
The NHS has expanded its gambling-specific services in recent years.
The plan, we understand, would be to use some of the money raised from the new levy for NHS treatment in future.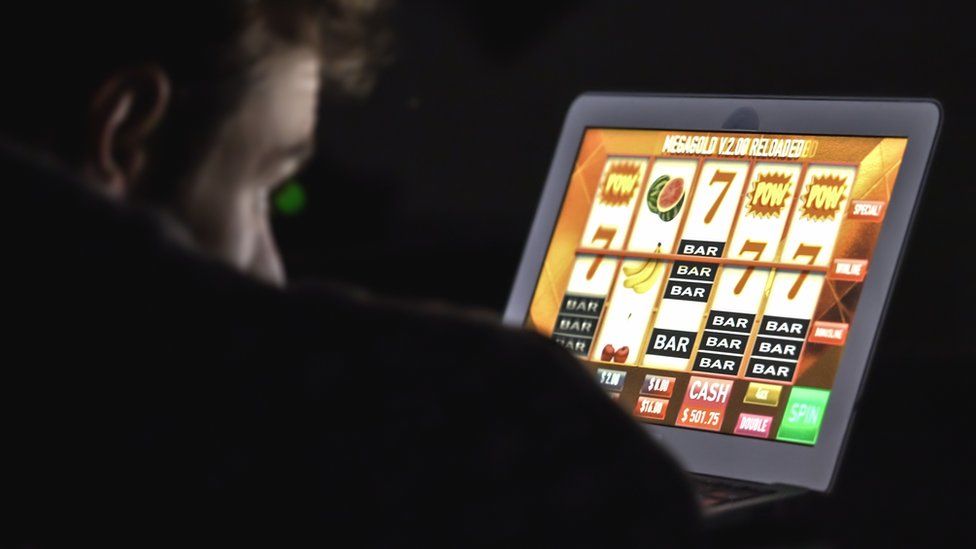 We also believe the white paper will relax some rules on land-based casinos to level the playing field between physical and online betting.
At the moment, for example, smaller casinos have limits on how many machines they can have. The number is expected to increase from 20 to 80.
A spokesperson for the DCMS said: "We are determined to protect those most at risk of gambling-related harm including young and vulnerable people."
Annie Ashton's husband Luke killed himself in 2021 after struggling with a gambling addiction, losing money online.
"We're just waiting for the government to put in some regulations so that it can make it safer for people who do decide to gamble," Mrs Ashton said.
"This white paper has taken far too long. Any changes that are made need to be focused on preventing suicides and harm."
The Betting and Gaming Council's chief executive Michael Dugher told the BBC they have worked closely with government.
"We want to see balanced, proportionate and effective reforms… whilst not spoiling the enjoyment of the overwhelming majority who bet perfectly safely and responsibly.
"Changes should also help to protect jobs and the economic contribution made by the world-leading UK regulated industry".
Dr Kishan Patel, based in Wolverhampton, said his father Roy gambled "tens of thousands of pounds" away before he died.
He told BBC Radio Stoke his father, who died from a heart attack in 2013, had gambled away thousands of pounds every year, meaning the family sometimes could not afford basic necessities, such as food, fuel, clothing and transport.
"My experience and my childhood is I think dominated by gambling harm. I grew up with it, and if you can imagine, both my parents were suffering from gambling-induced poverty," he said.
"We as a family were all suffering from the poverty of not having funds because of gambling, because of my dad's gambling."
Mr Patel said the family had only recently managed to pay off the remainder of his father's debt.
Despite his experience as a child, he said he had turned to gambling himself while at university, but had managed to stop.
Since then, he has co-founded the Gambling Harm UK charity to support those suffering from the effects of gambling.
Mr Patel said there needed to be better support for problem gamblers within ethnic minority communities, to challenge the "stigma" within different cultures.