Russia says it downed two drones that targeted the Kremlin in Moscow last night and accused Ukraine of attempting to kill President Vladimir Putin.
Unverified footage on social media appeared to show an object flying over the Kremlin before a small explosion.
Ukraine said it had nothing to do with the drone strike.
Russia said the drones were disabled using electronic radar assets. Mr Putin's spokesman said he was not in the Kremlin at the time.
In a statement, the Kremlin said: "Last night, the Kyiv regime attempted to carry out a strike on the Kremlin residence of the President of the Russian Federation with unmanned aerial vehicles."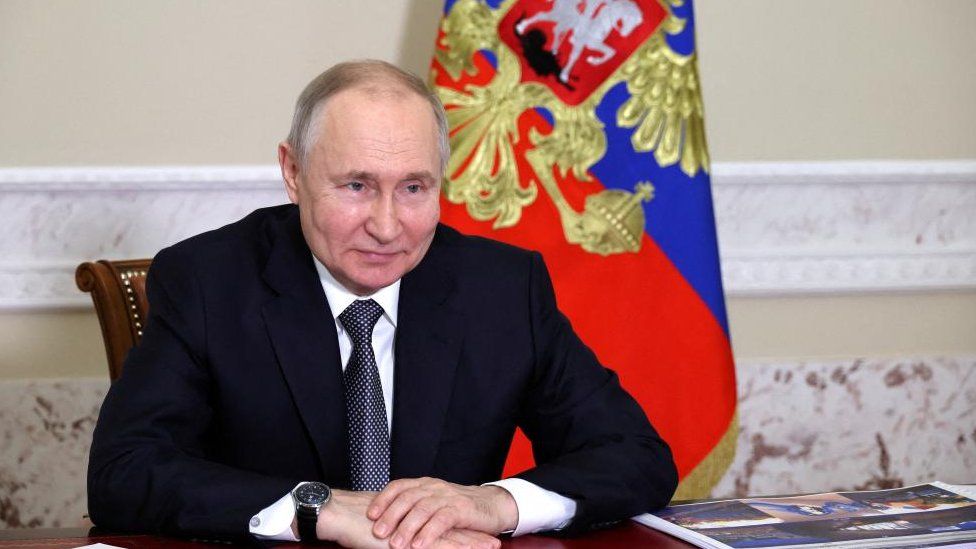 It said it regarded this "as a planned terrorist act and an assassination attempt on the president", and Russia "reserves the right to take retaliatory measures wherever and whenever is deemed necessary".
Mr Putin has very high personal protection and the BBC's Russia Editor Steve Rosenberg says it is astonishing to think that drones could have got anywhere near the Kremlin. He was unhurt and his schedule would continue as normal, the Kremlin said. He was working in Novo Ogaryovo outside Moscow on Wednesday.
Footage posted on Russian social media showed smoke over central Moscow in the early hours of Wednesday.
Fragments of the drones had fallen on the Kremlin site but no-one had been hurt and there was no damage to buildings, the Kremlin said.
The Kremlin also noted the incident had come shortly before Russia's 9 May Victory Day parade, which foreign dignitaries were expected to attend.
The parade would go ahead as planned, Russian news agencies quoted the Kremlin as saying.
Moscow's mayor on Wednesday announced a ban on unauthorised drone flights over the city.
Drone flights would require a special government permit, Sergei Sobyanin said.
Russian authorities have cited security reasons and attacks from pro-Ukrainian forces for the changes.
Explosions and fires have occurred in Russia in recent weeks.