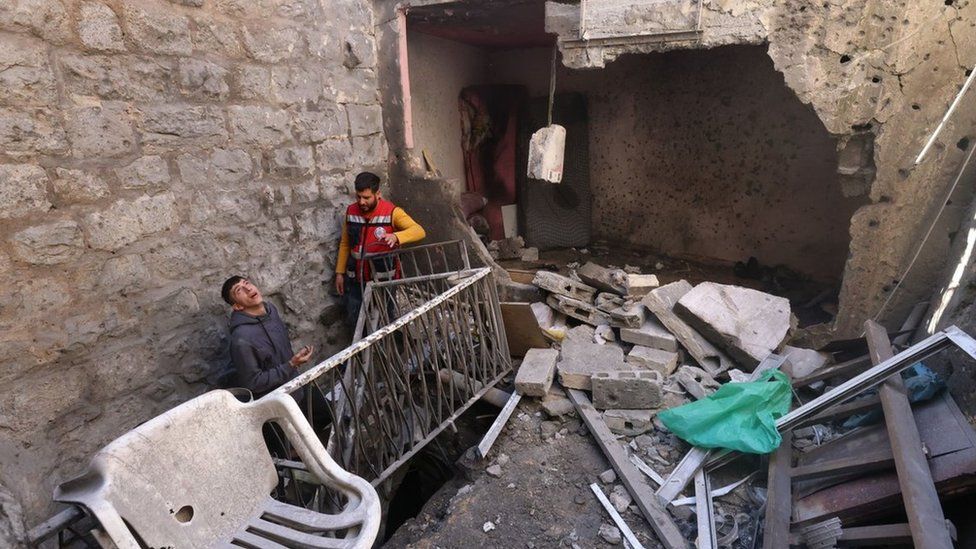 Israeli security forces say they have killed two Palestinian militants accused of shooting dead a British-Israeli woman and her two daughters in the occupied West Bank last month.
A third militant who allegedly aided the pair was also killed during the raid in the city of Nablus.
Palestinian officials confirmed the deaths of three men.
Lucy Dee, 48, and her daughters Rina, 15, and Maia, 20, were killed in an attack in the Jordan Valley.
They were travelling to an event for the Passover holiday when gunmen opened fire at their car near the settlement of Hamra, 16km (10 miles) west of Nablus.
Their car crashed and the gunmen fired again at close range.
Rina and Maia died at the scene, while Lucy succumbed to her wounds in hospital three days later.
In Thursday's raid in Nablus, security forces targeted an apartment in the old city where the "murderers of Leah [Lucy's Hebrew name], Maia and Rina Dee" were hiding, the Israel Defense Forces (IDF) said.
It identified them as Hassan Katnani and Maed Masri and said they were members of the Palestinian militant group Hamas.
The two men were killed in an exchange of fire, along with a senior Hamas operative whom it named as Ibrahim Hura, the IDF added. It also said three assault rifles were found inside the apartment.
The Palestinian health ministry confirmed that three Palestinians had died but said it was not immediately able to identify two of them due to the severity of their injuries.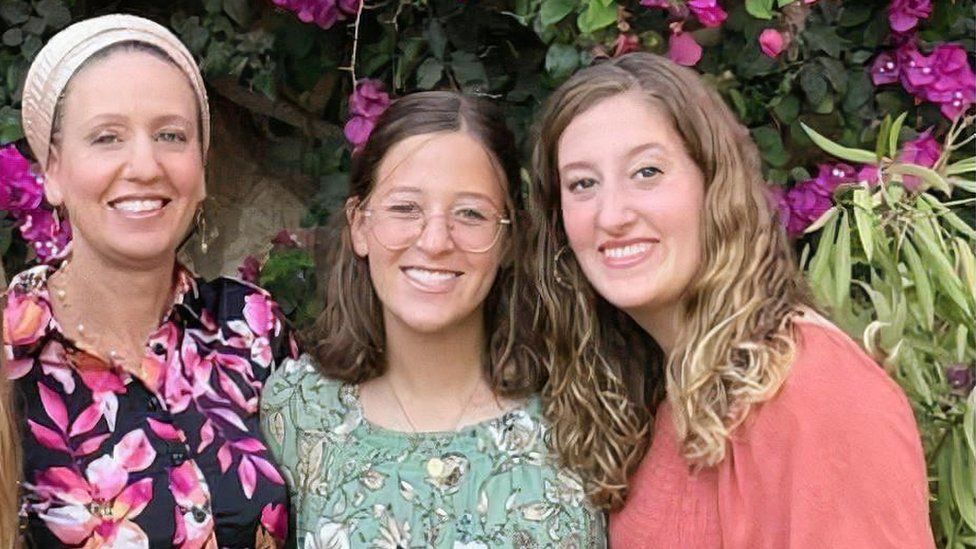 Rabbi Leo Dee, Lucy's husband, said in a statement that he and their three surviving children were "comforted to hear that the Israeli security forces have eliminated the Iranian-funded terrorists responsible for Lucy, Maia, and Rina's murders".
"This has been done in a way that has not endangered the lives of Israeli soldiers, nor innocent Palestinian civilians," he added.
Israel's Defence Minister, Yoav Gallant, wrote on Twitter: "Just as I promised Leo Dee – Israel's defence establishment will reach any terrorist that harms our citizens."
Palestinian Authority Prime Minister Mohammed Shtayyeh condemned deadly raid in Nablus and said he held the Israeli government responsible for "these crimes against Palestinian people", according to the Wafa news agency.
It comes at a time of spiralling tensions between Israel and the Palestinians.
The centre of Nablus has become a holdout for the militant group the Lion's Den, and has seen frequent raids by Israeli forces over the last year, killing civilians and militants, as a wave of deadly Palestinian attacks targeting Israelis has continued.