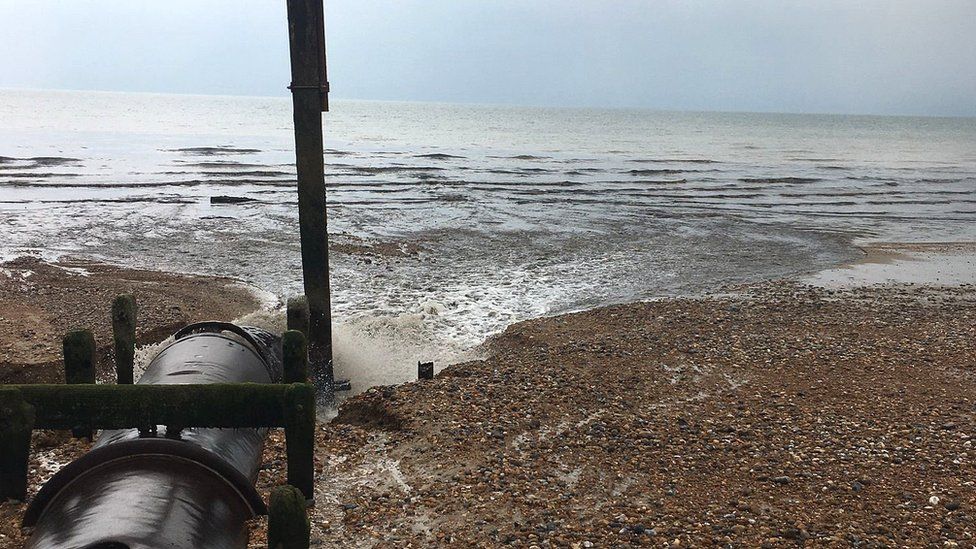 England's water and sewage companies have apologised for not "acting quickly enough" to tackle sewage spills.
They have faced mounting public anger over continued spilling of raw sewage into rivers and seas.
In 2022, raw sewage was dumped into rivers and seas for 1.75 million hours – or 825 times a day on average.
Campaigners welcomed the apology but were scathing about the suggestion any upgrades would have to be paid for by customers rather than shareholders.
The apology was made by Water UK, the industry body which represents England's nine water and sewage companies.
Ruth Kelly, Water UK chair, told the BBC: "We're sorry about the upset and the anger from the fact that there have been overspills of untreated sewage onto beaches and into rivers over the past few years. We're sorry that we didn't act sooner, and but we get it."
Alongside the apology, the companies promised to triple funding available for sewer system upgrades, provide the public with "near real-time" data on sewage spills and cut spills by up to 35% by 2030.
The companies said on Thursday they were ready to invest an additional £10bn, but it could mean higher bills.
The apology follows increasingly vocal criticism from the government, campaigners and the public over the number of times raw sewage has spilled into the UK's rivers and seas.
But environmental campaigner Feargal Sharkey called it a "half apology" that was another attempt to extract more money from customers.
"What I am actually hearing is no apology for the fact we have paid them for a service we haven't got, they are now suggesting we pay them a second time for a service we haven't had.
"We should have an apology for the suggestion they are going to put bills up by £10bn for their incompetence and their greed, this is nothing to celebrate," he told the Today programme.
Last year water and sewage companies paid £1.4bn in dividends to their shareholders, up from £540m the previous year.
Companies are sometimes allowed to spill sewage following heavy rainfall to prevent the system becoming overloaded and backing up into people's homes. But the criticism has been that these spills are happening too often.
Your device may not support this visualisation
Alan Lovell, chair of the Environment Agency, welcomed the apology and efforts by the companies to rebuild public trust. "Now we want to see action and a clear plan for delivery," he said.
The water companies – Anglian Water, Northumbrian Water, Severn Trent Water, South West Water, Southern Water, Thames Water, United Utilities Water, Wessex Water and Yorkshire Water – said they were ready to invest £10bn to upgrade their sewage infrastructure and also establish 100 new swimming areas.
Marine conservation charity Surfers Against Sewage (SAS) welcomed "the long overdue apology" but said the investment should not be paid for through higher bills.
"The UK public has already paid for environmental protection from sewage – but we're yet to see it. And whilst the water industry rakes it in, this investment pledged by Water UK must come out of water company profits, not from the bill payer," said Izzy Ross, campaigns manager at SAS.
The £10bn the companies have committed will first have to be reviewed by the water regulator, Ofwat, to determine what impact it could have on bills.
Commons Environmental Audit Committee chair, Conservative MP Philip Dunne, told the BBC he hoped Ofwat would approve this increase in investment.
"The water and sewage sector is in listening mode and has provided a promising plan to tackle poor water quality and take vital steps to improve the country's ageing sewerage infrastructure," he said.
Water UK said the initial funding would be raised from investors. It will be paid back by customers in small increments each year, it said, with a "modest" impact on bills.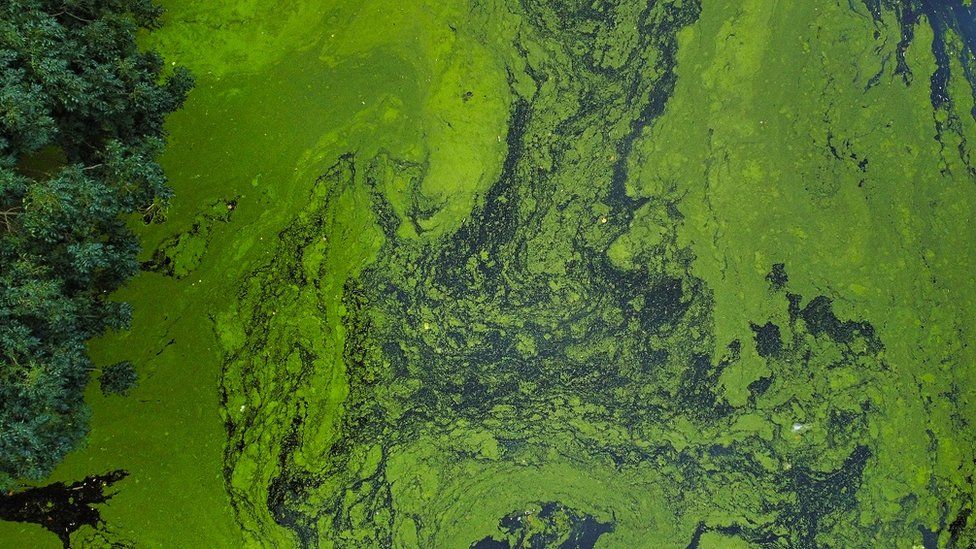 Water UK said the companies also committed to sharing real time data on how often sewage was being spilled into rivers and seas.
But this is not a new pledge, as the government announced last month this would be a legal requirement for water companies by 2025.
Water Minister Rebecca Pow said: "The government has put the strictest targets ever on water companies to reduce sewage pollution. I am pleased that they are now taking action to deliver on this – but there is still a great deal more to do."
Water UK also said companies would reduce the number of sewage spills by up to 140,000, compared with 2020, when there were more than 400,000 spills.
However, they are already required to cut sewage spills by 25%, or just over 100,000 events, by 2025. This was achieved last year.
Water and sewage services in the UK are devolved and in Scotland and Northern Ireland are provided by government-run companies, in Wales it is not-for-profit. They have their own action plans to tackle sewage spills which are not included in Water UK's announcement.
Additional reporting by Jonah Fisher and Sophie Woodcock.