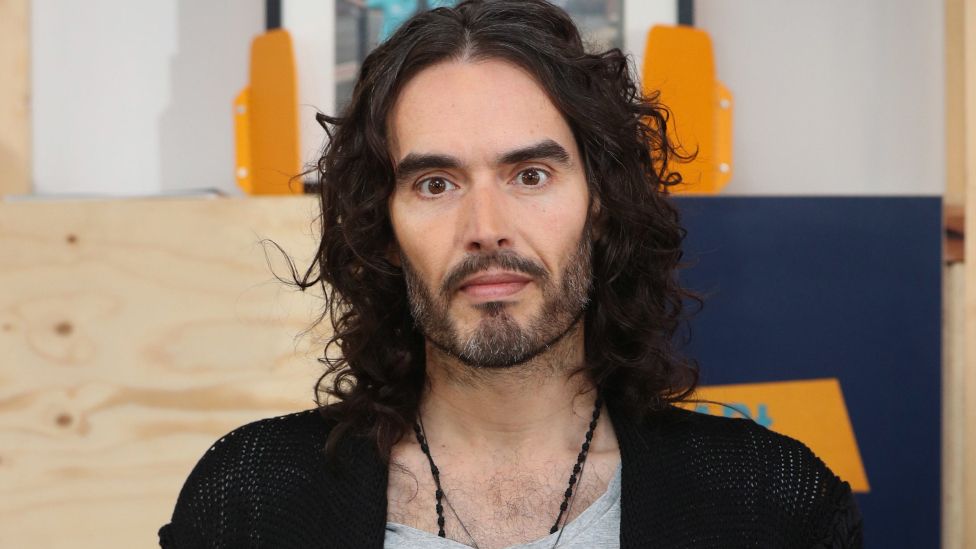 The entertainment industry has questions to answer in light of allegations against comedian Russell Brand, Foreign Secretary James Cleverly has said.
Brand has been accused of rape and sexual assault in an investigation by Channel 4, the Times and Sunday Times.
He denied the allegations, and said his relationships were "always consensual".
Mr Cleverly told the BBC those in power must "be better" at listening to the voices of the "relatively powerless".
He told BBC One's Sunday with Laura Kuenssberg: "I think there are some real challenges where you have these very, very acute differentials in power – whether that be in the entertainment industry, whether that be in politics, and we see this in the commercial world as well.
"I think we have to be particularly careful when we listen to the voices of the people who are relatively powerless because we, I think collectively, have missed opportunities to do the right thing and intervene much, much earlier, and we've got to be better at this."
Asked whether there were questions for the industry, Mr Cleverly replied: "Sadly, I think there are."
MPs are expected to push for answers from big institutions that were involved in Brand's career on the crucial questions of who knew what, and when.
Dame Caroline Dinenage, who chairs the House of Commons media committee, said: "We will be closely monitoring the responses of the media, especially our public service broadcasters, to these allegations, and looking at the questions that this, yet again, raises about the culture in the industry as a whole."
Meanwhile, the Trevi Women & Children's Charity said it had cut ties with the comedian and had been "deeply saddened and upset" following the allegations.
In the investigation, four women accused Brand of sexual assaults between 2006 and 2013.
During those years, the star had various high-profile jobs, including at BBC Radio 2 and Channel 4, and as a Hollywood actor.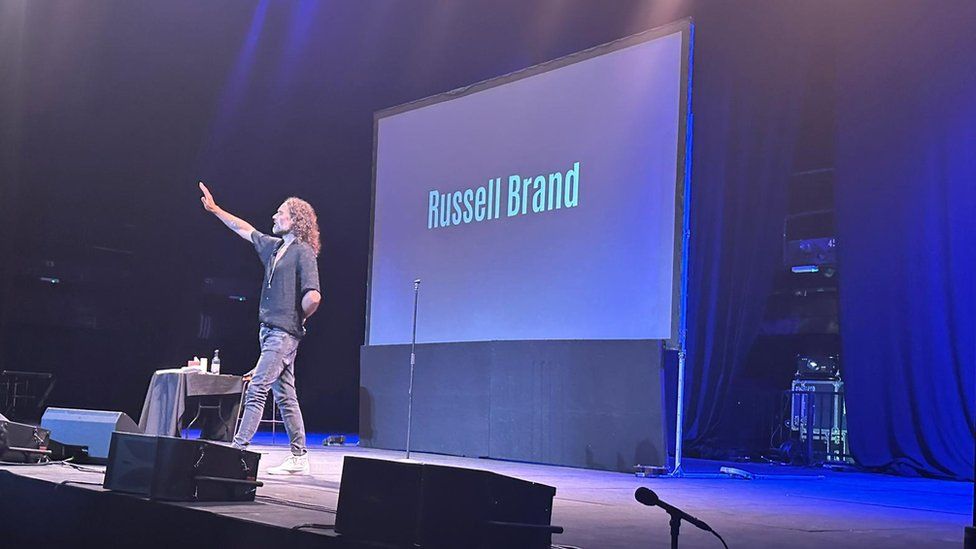 Author Irvine Welsh, also speaking on Kuenssberg's programme, said the entertainment industry "has to get its house in order so people do feel comfortable and it's an environment where they can come forward and can be listened to".
But things have "changed for the better" in recent years since the start of the Me Too movement, he added.
Other claims made in the investigation relate to Brand's allegedly controlling, abusive and predatory behaviour.
Sunday Times media editor Rosamund Urwin, who worked on the story, told BBC Radio 4's Broadcasting House there were "a lot of questions to be answered" by TV companies.
She said: "I think in the coming days we will see a lot more scrutiny, including in our paper, of who knew what when, and why on earth this man was continuing to go on Channel 4 shows as late as 2018/19 when there certainly were widespread rumours that would have at least needed investigating before you put him on your channel."
During the set, Brand alluded to the accusations but did not address them directly. He told the audience there were things he wanted to talk about but could not.
On Friday, the star released a video in which he denied "serious criminal allegations" that were about to be made against him.
The actor and comedian said he was the subject of a "co-ordinated attack" involving "some very serious allegations that I absolutely refute".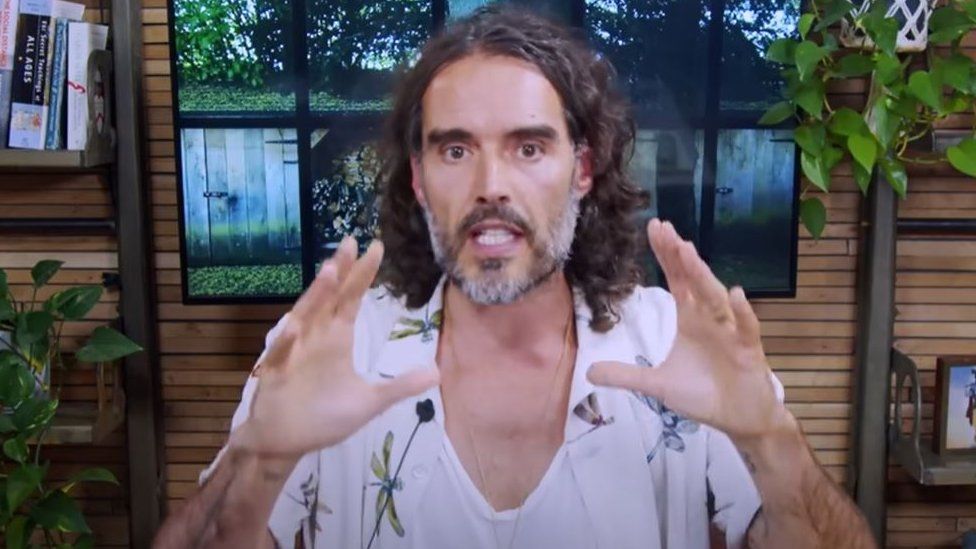 "These allegations pertain to the time when I was working in the mainstream, when I was in the newspapers all the time, when I was in the movies, and as I've written about extensively in my books I was very, very promiscuous," he said.
"Now during that time of promiscuity the relationships I had were absolutely, always consensual."
While not referring to the comedian by name, the Metropolitan Police said it was "aware of media reporting of a series of allegations of sexual assault" but had not received any direct reports.
"If anyone believes they have been the victim of a sexual assault, no matter how long ago it happened, we would encourage them to contact police."
One woman known as Alice told Channel 4's Dispatches and the Sunday Times that Brand assaulted her when he was in his early 30s and she was 16 and still at school.
She said she took her allegations to his literary agent Angharad Wood, the co-founder of Tavistock Wood, owned by Curtis Brown, in 2020. But she said she received a "very aggressive" legal letter in response.
Tavistock Wood told the BBC: "Russell Brand categorically and vehemently denied the allegation made in 2020, but we now believe we were horribly misled by him. Tavistock Wood has terminated all professional ties to Brand."
The Sunday Times reported that Alice later went to work for Channel 4 and raised concerns about his behaviour with the broadcaster in 2013 or 14.
The paper also said TV researchers and runners working on Channel 4 shows alleged that Brand would get staff to approach young female audience members, some of whom were later upset by how they felt they had been treated by him.
One researcher said Brand's alleged behaviour was reported to production company Endemol, which made programmes for Channel 4. The company told the paper it could find no record of problems being raised formally or discussed.
Channel 4 said it was "appalled to learn of these deeply troubling allegations, including behaviour alleged to have taken place on programmes made for Channel 4 between 2004 and 2007".
A spokesman said it was "determined to understand the full nature of what went on" and had "found no evidence to suggest the alleged incidents were brought to the attention of Channel 4".
The relationship with the 16-year-old is alleged to have taken place at a time when Brand was working as a presenter on BBC Radio 6 Music.
It is also alleged that Brand would undress in the studio while working on the show. Dispatches also said Brand made sexual remarks on air about a newsreader, which he later implied he had been told by BBC production staff to apologise for.
The Times added sources had told the newspaper that a complaint was made to BBC management about an "alarming display of aggression and disrespect" from Brand.
Urwin told Radio 4: "There was a level of controversy around everything he did, but we have these allegations of what went on at the BBC that seem completely and utterly inappropriate for a workplace, and were inappropriate for 2006 too."
The corporation said it had "evolved its approach" towards talent and complaints over successive years and had "clear expectations around conduct at work".
It said it would "always listen to people if they come forward with any concerns, on any issue related to any individual working at the BBC, past or present".