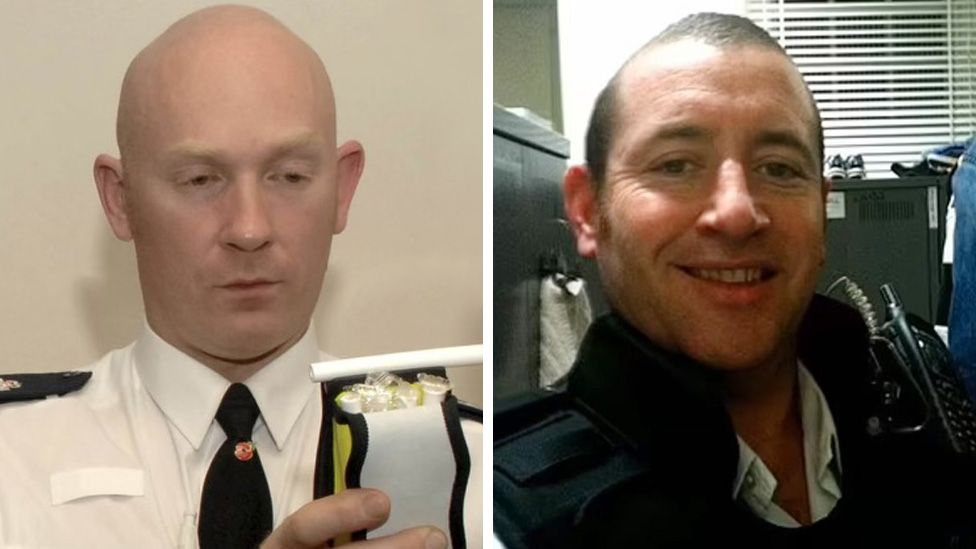 More than 1,000 Metropolitan Police officers are currently suspended or on restricted duties, the force has said, as it tries to root out rogue officers.
The crackdown follows convictions of former officers David Carrick, a serial rapist, and murderer Wayne Couzens.
The Met's Stuart Cundy said the number of affected officers was almost the size of a small police force, with one in 34 suspended or restricted.
He warned that removing all corrupt officers could take years.
The Met is Britain's largest force and employs 34,000 officers, meaning around one in 34 are suspended or on restricted duties.
Some 450 are also being investigated for historic allegations of sexual or domestic violence, the force said.
Speaking to reporters at New Scotland Yard, Mr Cundy said there were plans to hold around 30 misconduct hearings and 30 gross incompetence hearings each month, meaning that around 60 officers a month could face the sack.
"This is going to take one, two or more years to root out those who are corrupt," he said.
"There are also individuals who may have had a false allegation, but they are always going to be small numbers."
Figures released by the force show that 201 officers are currently suspended, while 860 are on restricted duties.
The Met has been shaken by a series of scandals in recent years, and was subject to a blistering review by Baroness Casey earlier this year.
Officers said around one in three staff had been cleared out of the Parliamentary and Diplomatic Protection Command, the elite team in which Couzens and Carrick served.
The unit, which guards sites including Parliament and embassies in London, is made up of around 1,000 officers, three-quarters of whom are armed.
Baroness Casey singled the unit out for particular criticism in her review, describing an unhealthy culture in which offensive comments were seen as banter and supervision was minimal.
Under new reforms, officers will not be able to remain in the squad indefinitely, and will instead be rotated around to other parts of the Met every eight years.
Couzens was given a whole-life sentence for the murder of Sarah Everard in 2021, while in February serial rapist David Carrick was handed 30 years for attacks carried out against a dozen women over two decades.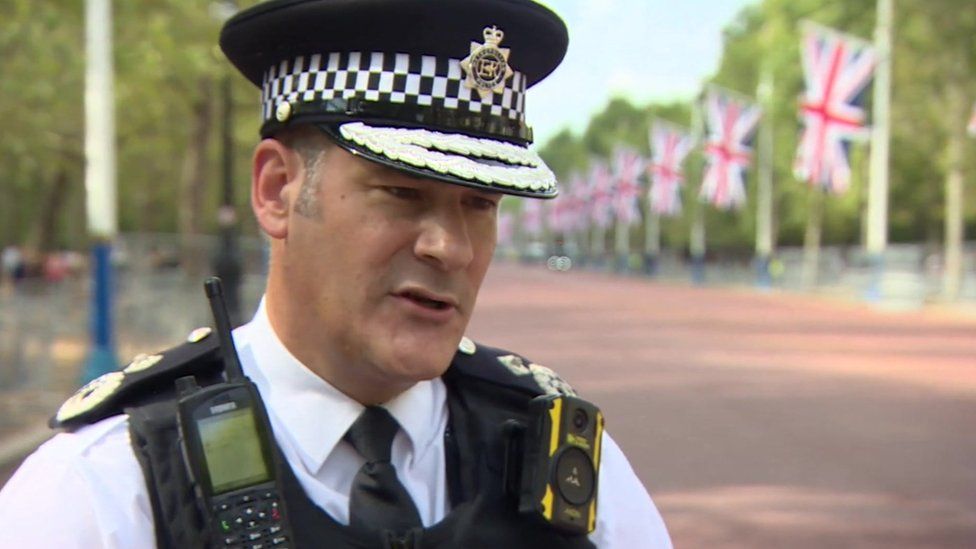 Following Carrick's conviction, reviews were conducted of some 1,600 cases in which officers faced allegations of domestic or sexual violence but no action was taken from the last 10 years.
Investigations into 450 of those cases are ongoing.
The Met revealed updated figures about disciplinary processes, including:
In the past year 100 officers have been sacked for gross misconduct – up by 66% on the normal rate
The 201 officers currently suspended represents a rise from 69 in September 2022
275 are awaiting a gross misconduct hearing, a significant proportion of which involved alleged violence against women and girls, compared to 136 last year
The number of reports from the public and officers of alleged misconduct has doubled
The force has also checked all officers against records on the police national computer, uncovering 11 cases which were subject to further assessment and five which are now gross misconduct investigations.
Details of all Met employees, both civilian staff and police, were also checked against intelligence records on the Police National Database.
Fourteen are under further investigation for potential gross misconduct, with more due to be added. The most serious of all the cases reviewed involved rape allegations.
On Monday, Home Secretary Suella Braverman announced plans to make it easier for police chiefs to sack rogue officers, including introducing the presumption that anyone found to have committed gross misconduct will be sacked.
Earlier this year, Met Police Commissioner Sir Mark Rowley said it was "nonsensical" he did not have the power to sack staff.
"In all cases, I don't have the final say on who's in the Metropolitan Police. I know that sounds mad, I'm the commissioner," he said.
Related Internet Links
The BBC is not responsible for the content of external sites.