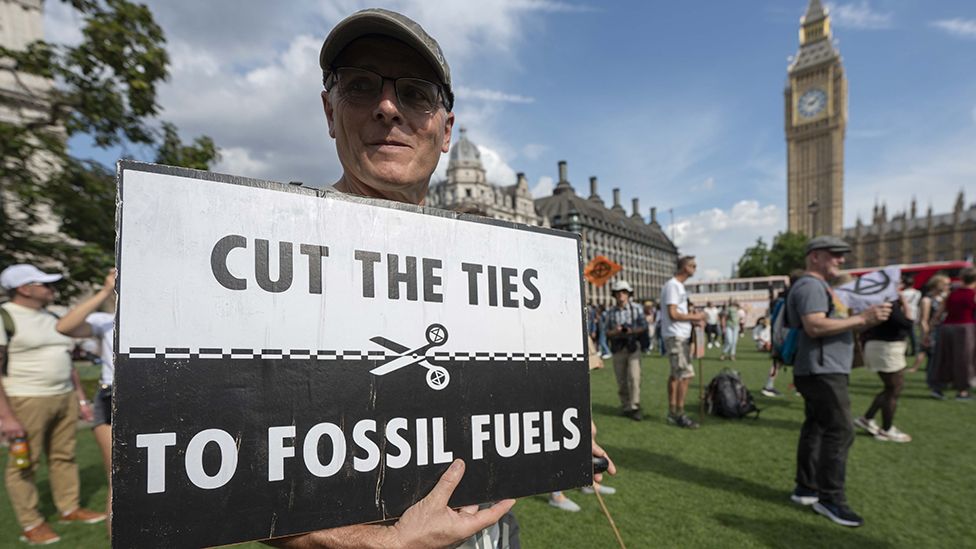 Governments hate it when they lose control of what they plan to say and when.
And that is precisely what happened last night when we revealed that Rishi Sunak is considering weakening some of the government's key green commitments.
Downing Street's choreography, their grid of planned announcements, shredded by a leak.
Usually after a leak, folk in government will say they don't comment on leaks. Not this time.
It wasn't just a comment, but a statement from the prime minister, effectively acknowledging what we had reported.
He was, he said, committed to delivering net zero – i.e. no longer adding to the total amount of greenhouse gases in the atmosphere – but it must be done in a "better, more proportionate way" that was "honest about costs and trade offs".
In other words, the current approach isn't proportionate in his view, and others have not been honest about the realities of attempting to deliver such promises.
Let us be clear about what we found out, and what we did not.
What we found out is what the prime minister is considering. We now wait to find out later this week, possibly on Friday, what he will actually announce.
As infuriating as the leak is to them, the row it has provoked is one they will have anticipated – within the Conservative Party, around Parliament, and beyond.
The Conservative MP Chris Skidmore, who led a government review into net zero, said it was potentially the greatest mistake of Rishi Sunak's premiership so far.
Fellow MP Karl McCartney told BBC Newsnight "the wets in the Conservative Party are wetting themselves", adding plenty of Tory MPs are very pleased.
A "dose of realism" was needed, he said.
Labour said our revelations illustrated "farce" within government – but the party, pointedly, has not committed to restoring any targets Mr Sunak may choose to dilute or ditch.
They too wrestle with being seen to get the balance right, as do trades unions.
Gary Smith of the GMB told Sky News the other day: "The climate emergency is real. It poses an existential threat to the planet.
"We don't want to have dirty air in our cities but we have to listen to the legitimate concerns of ordinary people, many of whom are struggling to get by."
The dilemma captured in three sentences.
And in industry, I'm told some investors are spooked; baffled at what the government may or may not choose to do.
Within Downing Street, there has been a growing frustration that the real Rishi Sunak – as those around him see him politically – has been shielded from view, by circumstance.
The instinctive low-tax Conservative, sceptical of big state intervention and spending, who was also the front man of the furlough scheme in the pandemic.
The prime minister who believes he has a distinctive, and (he hopes) appealing prospectus, reduced so far to merely steadying the ship of state after years of turbulence.
But the machine around Mr Sunak has been changing, becoming more political, more muscular. And this is evidence of that.
This isn't tinkering, but at least consideration of a wholesale dilution, if not outright junking, of key elements of previous Conservative prime ministers' medium-term approaches to this issue.
And a turbocharging of the politics of climate policy.
Some close observers of the government approach on energy, industry and green commitments wonder if the original plan was a speech full of incentives rather than rules. Help rather than targets.
We shall see. That, for now, has been knocked off course by a leak No10 never sought to deny the accuracy of.
We have tried to give you an insight into what was being considered privately, at the top of government.
Make no mistake, this will grab attention, provoke argument, seize the agenda – just what a prime minister in a hole in the polls feels the need to do.