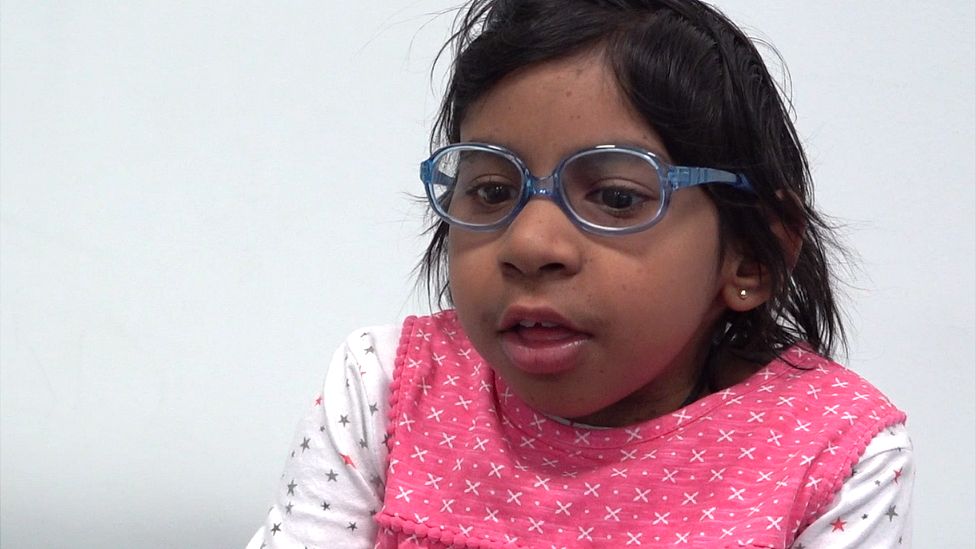 Eight-year-old Aditi Shankar has become the first child in the UK to receive a special type of kidney transplant that does not require her to take long-term drugs to stop rejection of the organ.
Doctors at Great Ormond Street Hospital say the breakthrough was made possible by reprogramming her immune system before giving her the new kidney.
To do that, they used bone-marrow stem cells from the donor – Aditi's mother.
It means Aditi's body accepts the new organ as her own.
Within weeks of the transplant, Aditi was taken off immunosuppression, removing the risk of long-term side-effects from these powerful drugs, which usually have to be taken daily to prevent organ rejection.
She is now back at school, with both her immune system and transplanted kidney working normally.
Aditi has an extremely rare inherited condition, Schimke's immuno-osseous dysplasia (SIOD), which weakened her immune system and meant her kidneys were failing.
Specialists at Great Ormond Street Hospital spoke with international colleagues about the special transplant approach, which has been used in other children with SIOD.
First, a bone-marrow transplant using stem cells from her mother, Divya, rebuilt Aditi's immune system.
Six months later, she had a kidney transplant – again donated by her mother – and her immune system accepted the organ.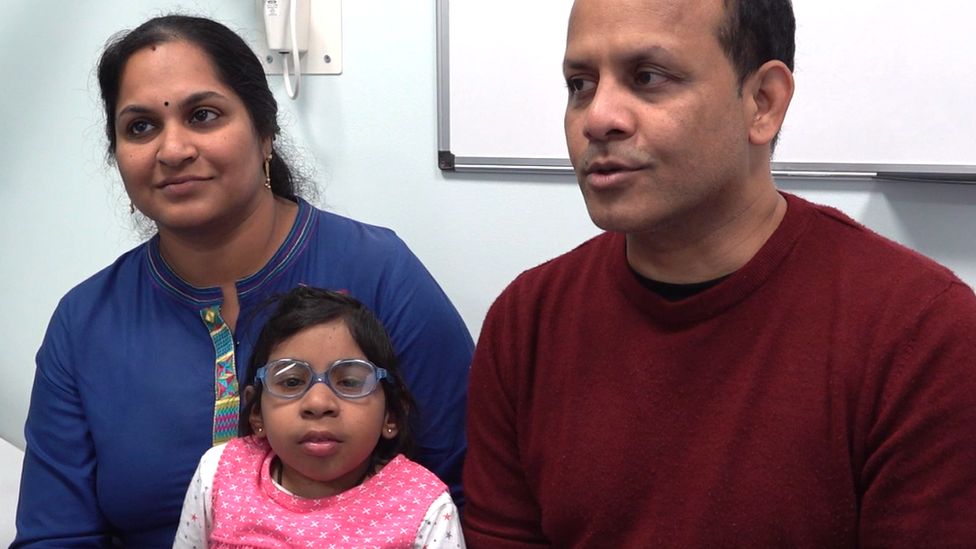 Divya told the PA Media press agency: "I was so happy to give her blood cells and a kidney. I just feel so proud."
Aditi said she had had "a special sleep" for the surgery. Now she has recovered, she says it is great. "I can go swimming," she says.
Prof Stephen Marks, children's kidney specialist at GOSH, says Aditi's treatment appears to have been a success.
"She is the first patient in the UK who has had a kidney transplant to not require immunosuppressive medication after the surgery," he says.
"A month after the transplant, we were able to take her off all of her immunosuppression, which means she doesn't get the side-effects of the drugs.
"It really is great to see that she is an active eight-year-old girl, back to school, able to have an excellent quality of life."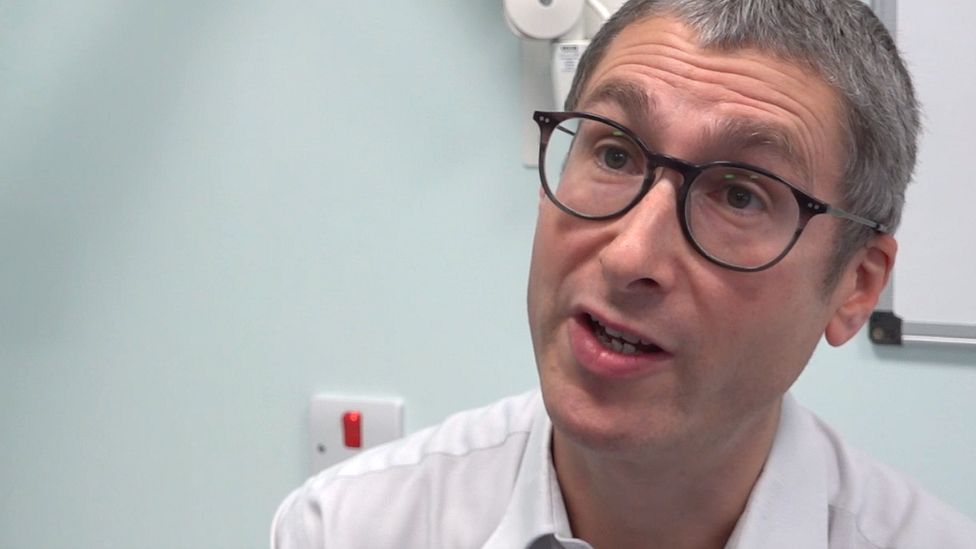 'Significant breakthrough'
But the procedure is unlikely to be widely used, as the double transplant carries increased risks to the patient.
Kidney Research UK chair of trustees Prof Jeremy Hughes said: "Like any new treatment, it is not without risk and in this case as stem-cell transplantation means the patient must also undergo chemotherapy and radiotherapy.
"However, for a patient to receive a transplant and not require a lifetime of immunosuppressant medication is a significant breakthrough and whilst at this time the process is limited in scope, it does open the door for further future development that could have the potential to overcome one of the major challenges in transplantation care."
Rejection is caused by the immune system identifying the transplant as foreign, triggering a response that will ultimately destroy the transplanted organ or tissue.
Immunosuppressive drugs prevent rejection by dampening the overall immune response. But they leave patients more susceptible to infections, as well as being associated with numerous unwanted side-effects.


Related Internet Links
The BBC is not responsible for the content of external sites.