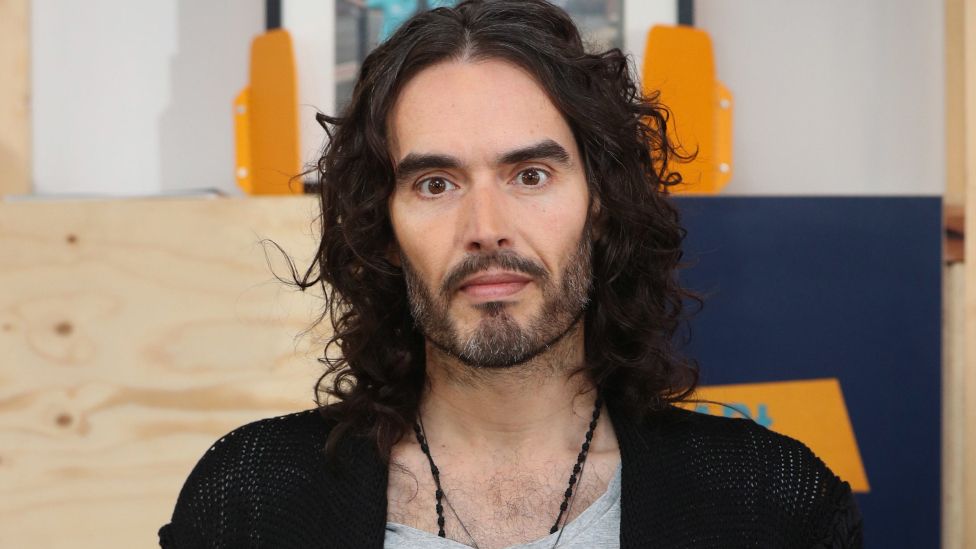 The Metropolitan Police says it will investigate fresh allegations of "non-recent" sexual offences following media reports about comedian Russell Brand.
The force has received a "number of allegations of sexual offences" in London and elsewhere in the country, but says no arrests have been made.
It follows a joint investigation by the Sunday Times, The Times and Channel 4's Dispatches, in which four women accused Brand of sexual assaults and rape.
Brand has denied the claims.
Before the allegations were published, the actor and comedian said his relationships had "always" been consensual.
Det Supt Andy Furphy, from the Met's Central Specialist Crime Command, said: "We continue to encourage anyone who believes they may have been a victim of a sexual offence, no matter how long ago it was, to contact us.
"We understand it can feel like a difficult step to take and I want to reassure that we have a team of specialist officers available to advise and support."
The Met said it was encouraging anyone who believed they may have been a victim of a sexual offence to contact them.
The fresh allegations come after the Met last week said it had received a report of an alleged sexual assault in Soho, central London, in 2003.
In a livestream on video platform Rumble broadcast shortly after the Met released its new statement, Brand said it was "hard for me to be objective given events of the last week but that is what we must try to do".
He did not directly address the statement from the Met or the allegations against him, but was critical of the mainstream media throughout.
He said there was an "apparent concerted effort between the legacy media and the state to silence independent voices".
In the Sunday Times, Times and Channel 4 investigation, four women levelled accusations against Brand between 2006 and 2013:
One woman alleges that Brand raped her without a condom against a wall in his Los Angeles home. She says Brand tried to stop her leaving until she told him she was going to the bathroom. She was reportedly treated at a rape crisis centre on the same day, which the Times says it has confirmed via medical records
A second woman, in the UK, alleges that Brand assaulted her when he was in his early 30s and she was 16 and still at school. She alleges he referred to her as "the child" during an emotionally abusive and controlling relationship. Looking back, she says, he "engaged in the behaviours of a groomer"
A third woman claims that Brand sexually assaulted her while she worked with him in Los Angeles. She alleges she repeatedly told Brand to get off her, and when he eventually relented he "flipped" and was "super angry". She says he threatened to take legal action if she told anyone else about her allegation
The fourth woman has alleged being sexually assaulted by Brand in the UK and him being physically and emotionally abusive towards her.