Dan Wootton has been suspended from GB News following comments made on his show by Laurence Fox, who asked what "self-respecting man" would "climb into bed" with reporter Ava Evans.
The broadcaster had earlier suspended Fox for his remarks about PoliticsJOE's Evans during a live show.
Evans told the BBC she has since received threats.
Wootton, one of the channel's most high profile presenters, said in an apology that he should have intervened.
The channel called the insult "totally unacceptable" and said it was conducting a full investigation. Meanwhile Fox, also a host on the channel, has said he stands "by every word of what I said".
He made the comments discussing political journalist Evans' views on creating a 'minister for men' to tackle a mental health crisis.
Speaking on BBC Politics Live on Monday, the PoliticsJOE political correspondent said the idea would "make an enemy out of women" and that mental illness was not specific to men.
Addressing those comments on Dan Wootton Tonight on Tuesday, Fox said: "We're past the watershed so I can say this. Show me a single self-respecting man that would like to climb into bed with that woman – ever, ever…
"That little woman has been fed, spoon-fed oppression day after day after day…
"We need powerful, strong, amazing women who make great points for themselves, we don't need these sort of feminist 4.0… they're pathetic and embarrassing.
"Who would want to shag that?"
Wootton could be seen smiling and laughing throughout Fox's remarks, before "in a touch of balance" saying Evans regretted her comments and calling her a "very beautiful woman".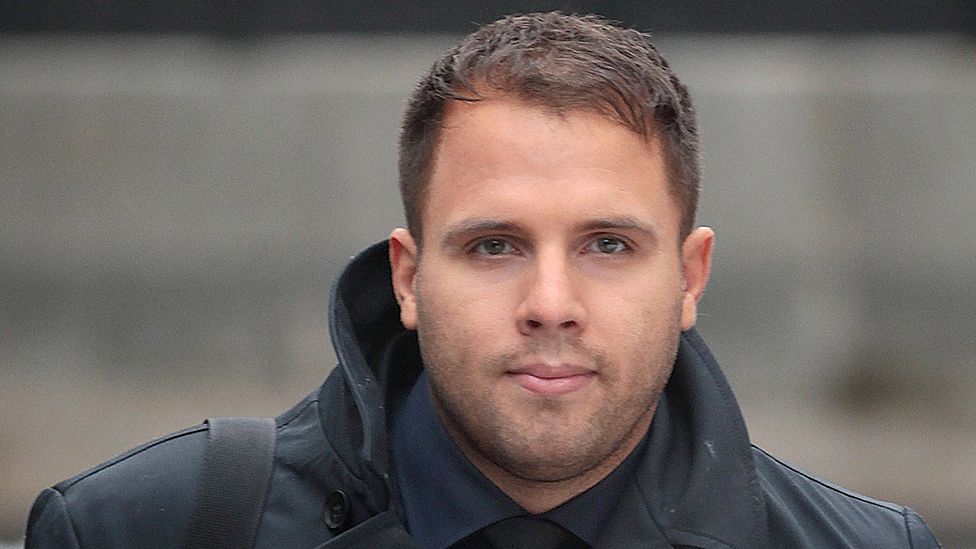 'Wootton phoned me repeatedly'
Talking about Fox's insult, Evans told the BBC's Newscast podcast it made her feel "disgusting" and "vile", and that the last 24 hours had been "really nasty".
She said she had received threats from people sympathetic to Fox, including a message telling her to "watch her back".
"Maybe, I'm going to have to watch over my shoulder before I go to my house, just so that I know no one's looking at where I live."
She also said she had received an emailed apology from GB News' editor saying Fox's comments were not representative of the broadcaster.
"It's probably the best apology I could have gotten," she said, adding that she initially did not expect the broadcaster would do anything.
Evans is now calling on Conservative MPs to stop appearing on GB News.
"It's got the deputy chairman [Lee Anderson] on there, hosting a show. You've got Jacob Rees-Mogg on there, you've got Esther McVey presenting. These are elected members of parliament.
"It makes me very uncomfortable as a journalist to see those sorts of people, the people who make our laws, who speak in the 'mother of all parliaments' alongside that kind of narrative. It doesn't fit well for me."
Speaking earlier on PoliticsJOE's podcast, Evans accused Wootton, also executive editor at GB News, of calling her "multiple times throughout the night" after the exchange with Fox was broadcast.
"I was getting calls up until one o'clock in the morning, voicemails… I don't want to hear from him," she said.
Before his suspension, Wootton's lawyer said he remained sincere to personally apologise to her and "respects her wishes" if she does not want to be contacted.
Following his suspension, Fox posted a screenshot on Twitter, also known as X, appearing to suggest a conversation between him and Wootton after the show involving laughing emojis.
The former actor, who previously starred in Gosford Park, also claimed that he had conducted a "pre-interview" with the channel "so they knew exactly what I intended to say".
He has since accused the media of being "obsessed with cancelling" him. He added "free speech is the most precious and valuable freedom we have", and he "would rather scrub toilets" and retain his dignity.
Fox's comments on GB News have been condemned by media figures and politicians.
Technology Secretary Michelle Donelan has urged media regulator Ofcom to look into the incident, telling Sky News that Fox's comments and the response from Wootton were "unacceptable".
Gordon Brown, the former prime minister, also told the broadcaster Ofcom "needed to have more teeth to deal with issues of standards" and "you can not have this fall in standards and allow it continue".
GB news presenter and Reform UK party leader Richard Tice told BBC News that Fox's comments were "wholly inappropriate" and he should apologise to Evans.
Ofcom said it had received a number of complaints about Fox's comments.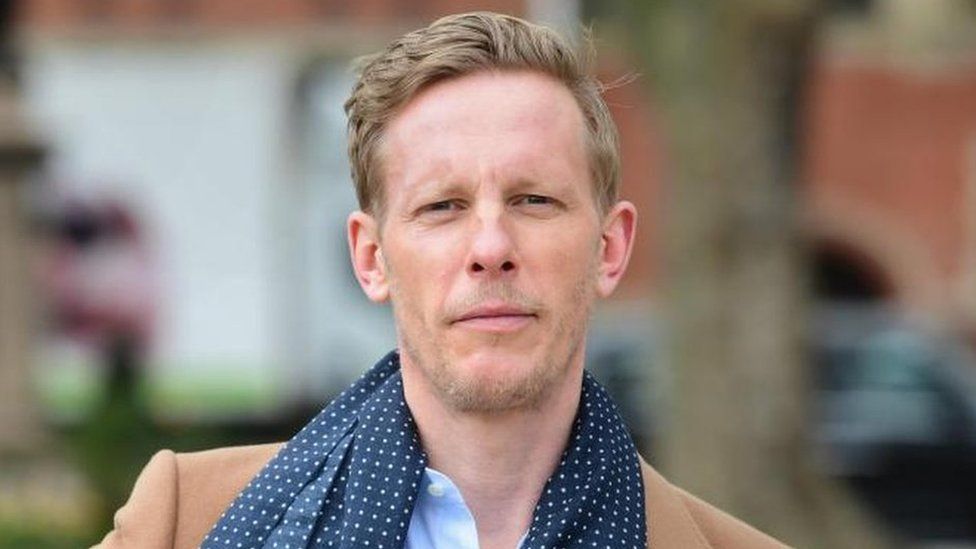 Mark Dolan, filling in for Wootton on Wednesday night, told GB News viewers Fox's comments were "offensive… sexist… misogynistic".
"In the end, a hard lesson has been learned. We have freedom of speech, but not freedom from the fallout," he added.
The disputed allegations include that he used a fake online identity to offer money to individuals for sexually explicit images.
Wootton, a former Sun journalist, has had his own show on GB News since June 2021, when the channel launched promising to "change the face of news and debate in the UK".