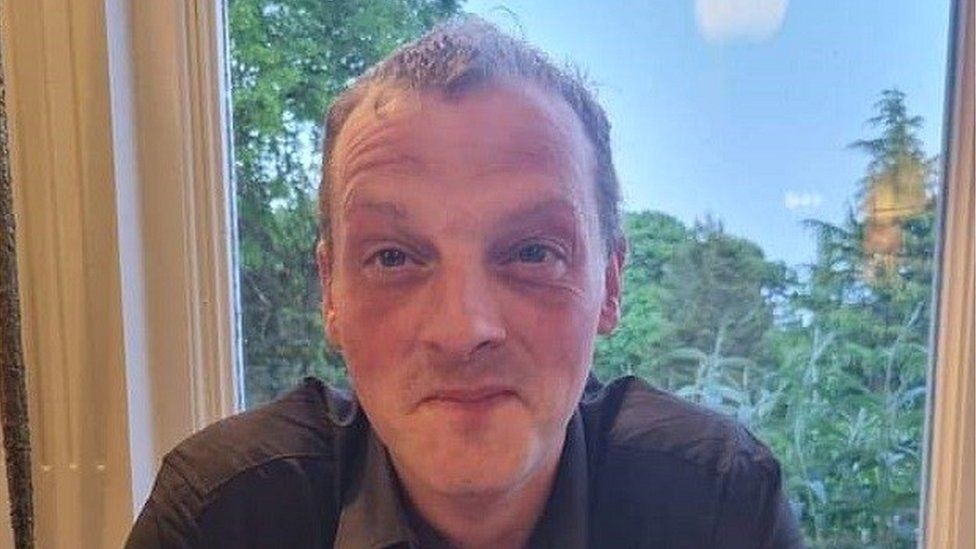 The school coach driver who died after a crash on a motorway has been named.
Stephen Shrimpton, 40, and passenger Jessica Baker, 15, died after the vehicle struck a reservation and overturned on the M53 in Wirral on Friday, Merseyside Police said.
Four others were taken to hospital for treatment, including a 14-year-old boy with life-changing injuries. They remain in a stable condition.
Thirteen passengers also suffered minor injuries.
Mr Shrimpton's family described him as a "loving husband and father".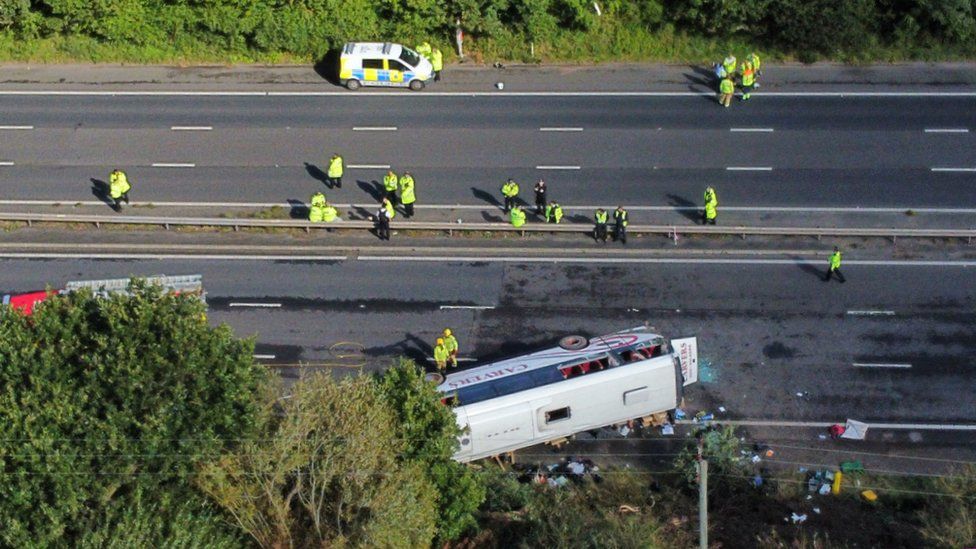 He was "a caring and thoughtful man who would always prioritise others over himself", they said.
"Stephen will be sadly missed by all his friends and family. The family have requested privacy at this devastating time."
The Port Grocery food bank, based in Ellesmere Port, said Mr Shrimpton had been a volunteer and later a full-time staff member during the coronavirus pandemic.
In a tribute on social media, they said he helped to keep "over 700 people fed during those unprecedented times".
"Steve was a character with compassion and willingness to help and support strangers and would talk for England.
"He will be sadly missed and it is a honour to have him as part of our family team. Goodnight, God bless… fly high big man."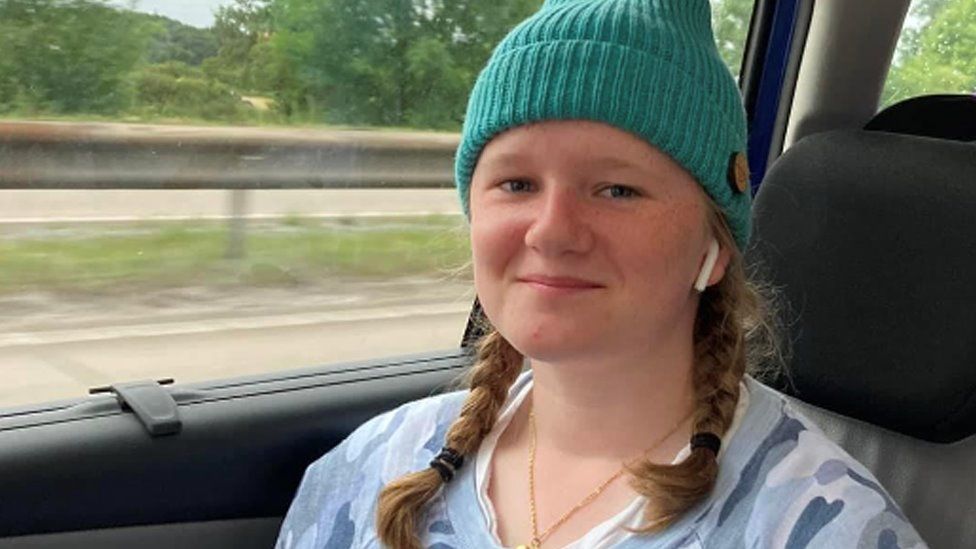 The coach had been carrying more than 50 students from West Kirby Grammar School and Calday Grange Grammar School when the collision occurred at about 08:00 BST on Friday near junction 5 at Hooton.
In a GoFundMe fundraiser for his funeral, Mr Shrimpton's family said he had suffered a medical issue while he was driving.
Police said post-mortem examinations are due to be conducted next week to establish the cause of both deaths.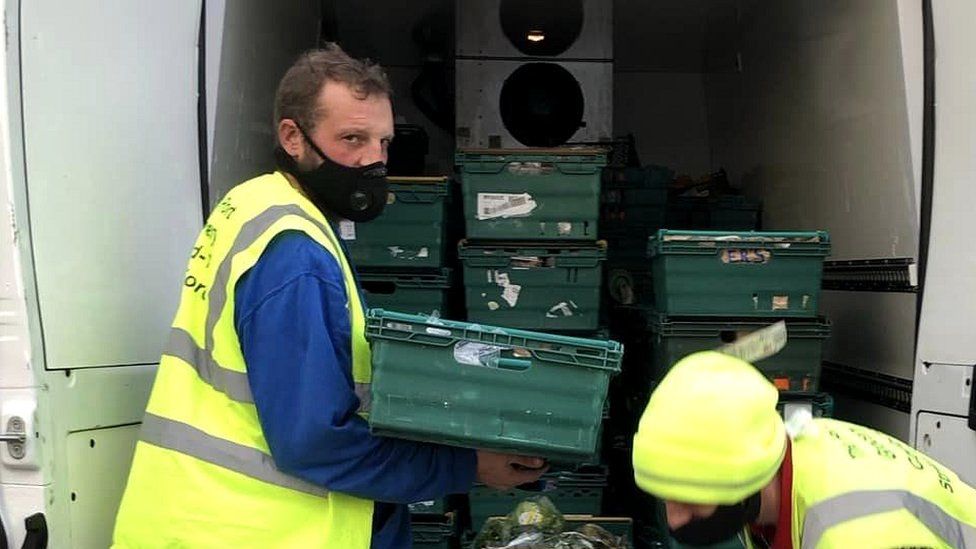 The coach had been in a convoy of buses carrying other students, who saw the collision.
Det Sgt Andy Roper, from Merseyside Police, said: "The families of Stephen and Jessica are being supported by specially trained officers and we are working with both schools and Wirral and Cheshire West Councils to ensure the necessary trauma support is in place for the children who were affected."
Supt Sabi Kaur described it as a "truly horrific incident" and appealed for witnesses and anyone with footage to contact police.
"We would also ask the public to avoid speculating on the incident or posting information or images which could be distressing for the families and those involved."

Related Internet Links
The BBC is not responsible for the content of external sites.